With quirky features such as attack mode and fan boost, it's a racing series that has been likened to Mario Kart.
But despite a small number of detractors labeling them little more than gimmicks, Formula E can boast to be one of the fastest growing sports in the world.
In only its fourth year, the all-electric racing series – brainchild of Spanish businessman Alejandro Agag – recorded 300 million viewers across the course of the season.
Part of the reason for its success has been the sport's ability to connect with fans, both with its proximity and online interactivity – viewers can vote for which driver receives the additional energy through fan boost.
Visit cnn.com/sport for more news and videos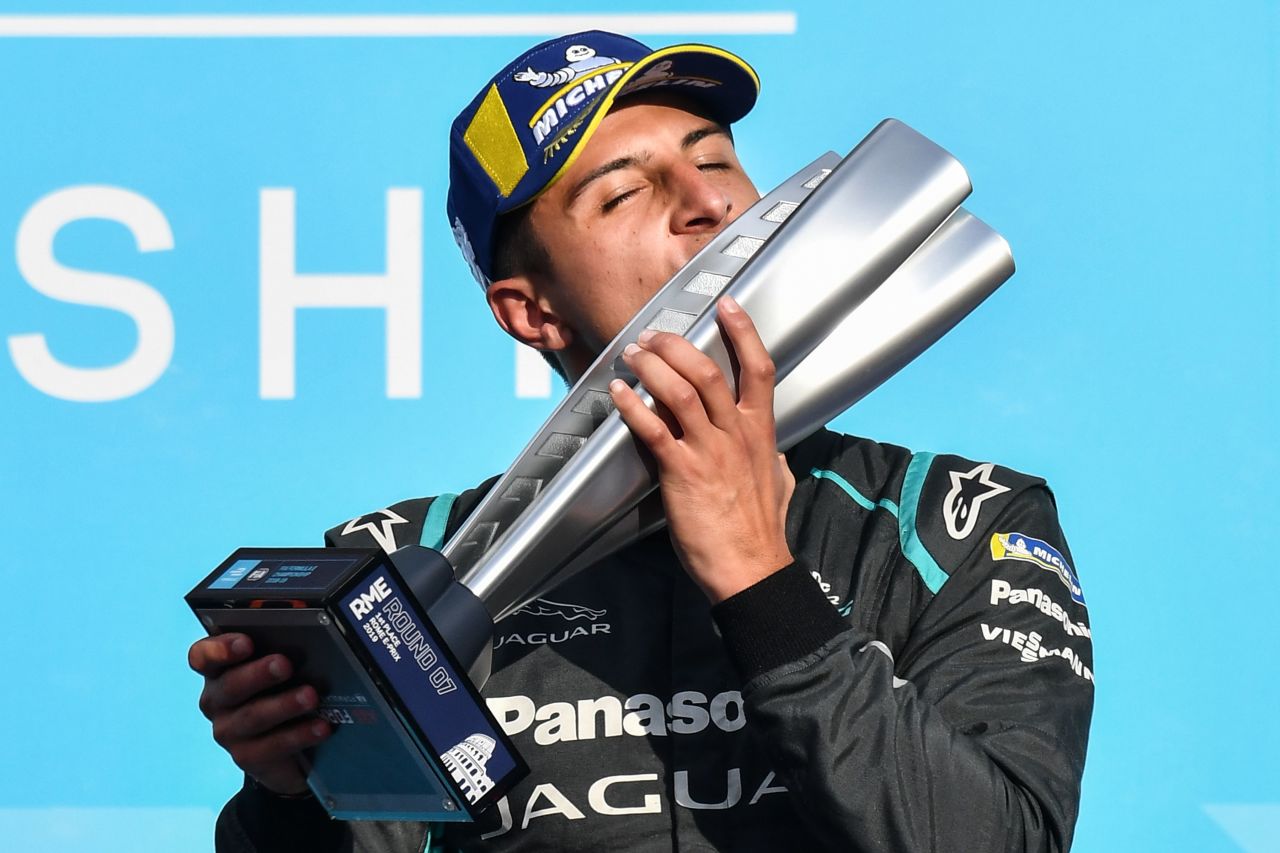 The 2018/19 Formula E season
READ: 'Just crazy' – How it felt to win the Mexico ePrix on the line
"It's the new futuristic championship, you know," HWA driver Stoffel Vandoorne tells CNN. "Coming close to the fans [by] coming into the cities.
"We've got attack mode and fan boost as well, not the usual things you expect in racing, let's say, but this is what makes it popular, why it makes the racing entertaining.
"I think the attack mode has been something we've been experimenting with at the start of the season. So on some tracks it's been making a big difference and on some tracks it's been not making that much of a difference.
"We're still exploring how to position it on the circuit and what to achieve. It feels like Formula E is making maybe a little bit more of an effort to engage with the fans and get them involved in the sport."
'Unpredictable'
The four winners from Formula E's first four seasons have all had one thing in common: previous experience driving in Formula One.
Less than three years ago, Vandoorne was thrust into an F1 cockpit for the first time to replace the injured Fernando Alonso in one of the McLaren seats.
Driving a slow car in Bahrain, the Belgian driver put in a hugely impressive performance to beat his teammate, former world champion Jenson Button, in both qualifying and on race day, finishing 10th to secure a point on his debut.
However, the following two seasons – Vandoorne's first full-time in F1 – at an ailing McLaren team proved unsuccessful and the 26-year-old found himself without a seat in 2019.
READ: Mahindra hopes to spark electric car revolution with on-track success
Despite there evidently being several interchangeable skills between the two sports, Vandoorne believes they deserve to respected as two separate disciplines.
"I think at the moment, a lot of people want to try and compare from Formula One and Formula E, when actually they're completely different," Vandoorne says.
"Like Alejandro said, they don't really want to compete against each other, they're both their own championship with Formula One being kind of, you know, the pinnacle of motorsport – the highest you can achieve.
"If you look at the start of this [Formula E] season, there's been four different winners. So there's always that unpredictable part. We don't see the dominance, let's say, that there is in Formula One.
"In F1, when you look at a race there is going to be a silver or red car that is probably going to win," adds Vandoorne, referring to Mercedes and Ferrari. "In Formula E it's completely different – everyone has a shot at winning the race."
Top three moments of the Mexico City ePrix
Anything can happen
Despite his previous racing experience, Vandoorne's debut Formula E season with HWA Racelab, an arm of Mercedes, has been a tough introduction to just how brutal the sport can be.
After initially showing promise by qualifying fifth in Saudi Arabia, he failed to finish his first two races before going on to record 16th-place and 18th-place finishes.
However, Vandoorne is confident the team are close to producing a package that will allow him and teammate Gary Paffett to compete for points.
Formula E celebrated a landmark 50th ePrix over the weekend in Hong Kong, a daunting, bumpy racetrack with tight, narrow corners and four different tarmac changes.
It's a circuit on which truly anything can happen.
Vandoorne qualified for the race in pole position – his first in Formula E – but was one of eight casualties that failed to finish in an action-packed ePrix.
"I think we're very close, very close," Vandoorne said ahead of the race. "I mean, we've already showed in the last couple of races that we don't really have to do anything crazy to be able to achieve that.
"We just need to make sure that everything runs smoothly, we don't make mistakes and that's how it's going to get us towards [the points]. I think the pace is generally there on the car, maybe not the best, but it's there.
"It's good enough to be able to extract some points out of it. So I hope it's going to be around the corner very soon."