Story highlights
Strikes are planned in almost 1700 towns and cities in over 100 countries
Youth activists tell CNN that adults are passing the burden of climate change to future generations
"We need to be listened to and we have no intention of giving up until our demands are met," a UK schoolgirl tells CNN
Adults have failed. Failed to slash emissions and failed to curb global warming – that is the view of hundreds of thousands of students who will protest climate inaction this Friday, by taking part in the Global Climate Strike.
Inspired by 16-year-old Swedish activist Greta Thunberg's weekly protests, the global youth climate movement has swept the globe, with students organizing strikes on every continent.
Meet 16-year-old climate activist Greta Thunberg
Now, students are putting their collective voices together in a coordinated global school walkout, called Youth Strike 4 Climate. So far, strikes are planned in almost 1,700 towns and cities in over 100 different countries.
Five youth activists tell CNN about their motivations and hopes for the future.
Toby Thorpe, 17, Australia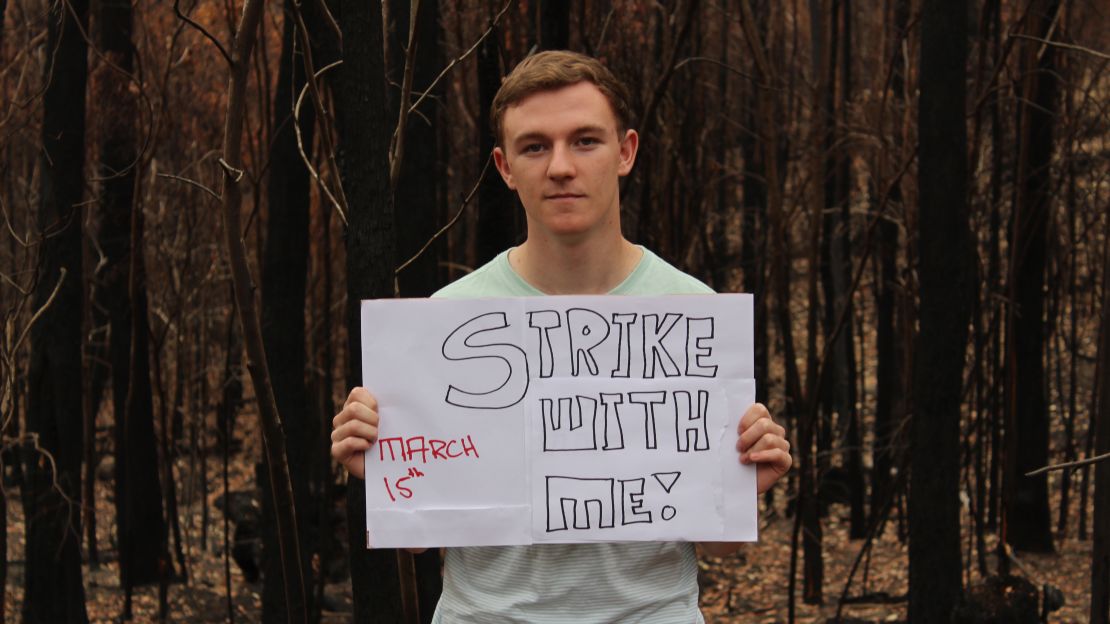 "I'm very lucky to come from a place like this and that's why I became an activist," says Toby Thorpe.
Thorpe grew up in the Huon Valley in the far south of Tasmania. He is helping to organize the strike in Tasmania's capital - Hobart - because he wants to ensure that future generations will experience the island's natural beauty and clean air.
"The reality of climate change really impacted my community this year, when bushfires ravaged the Huon Valley, and burned over 200,000 hectares of wilderness across the state" he says.
In other parts of the country, floods and tropical storms are wreaking havoc. "These disasters are increasing in frequency and intensity, and all the science points to climate change," says Thorpe.
A rallying point for Australian strikers is the plan to open a new coal mine in central Queensland.
The Australian government's consent to the Carmichael mine, also known as the Adani mine after the Indian company developing it, has caused great controversy.
A Queensland government official told Reuters this week that Adani Enterprises might have to wait up to two years for environmental approvals to start construction.
"It's outrageous. But we're not going to sit and watch our futures being trashed because of their addiction to the fossil fuel industry," says Thorpe.
Thorpe believes the government has not done enough to embrace new forms of clean energy.
"Australia is one of the sunniest and windiest countries in the world," he says. "We have the money and the experts. We should transition to renewable energy right now."
Just 6.7% of Australia's energy comes from renewable sources, according to the International Energy Agency. Australia has set a target of increasing its renewable energy capacity to 51% by 2050.
Thorpe believes that most Australians back the striking students' efforts. "No matter what your political beliefs, climate change is an issue that affects us all."
Seo-gyung Kim, 17, South Korea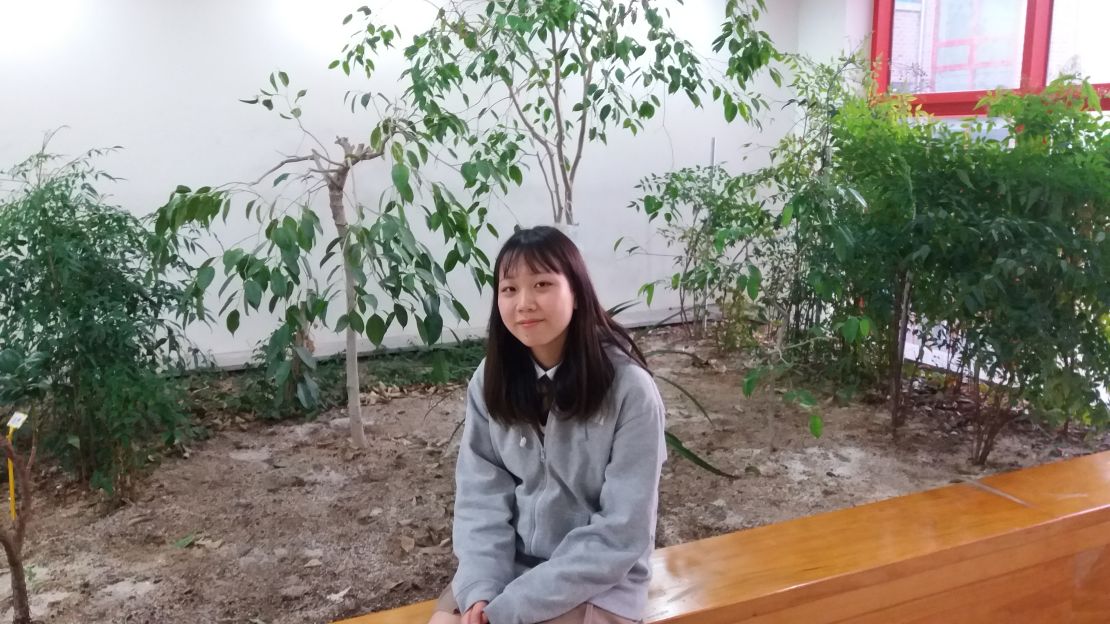 Seo-gyung Kim, a high school student in the South Korean capital, Seoul, came to climate change activism via nuclear power protests.
"My mom was a science teacher. She explained how nuclear power plants work when I was a primary student," says Kim, adding that when she learned that water used to cool nuclear plants is returned to the ocean, Kim became concerned about marine pollution.
As a teenager, Kim began campaigning against nuclear power plants. In this capacity, she encountered Youth for Climate Action and joined the group as a volunteer to raise public awareness.
"I don't understand why my government is not investing more in the renewable energy sector but is still investing in coal-powered plants," she says.
Read more: The world's most polluted cities
Just 2% of South Korea's energy sector is currently renewable, the International Energy Agency tells CNN.
The country has vowed to close 14 coal power plants as part of its '2050 Energy Vision Plan', but recently invested tens of billions of US dollars in coal, according to the World Energy Council.