Leadership lessons pop up in all aspects of life but skippering a sailing yacht offers a glimpse of the deep end.
With weather, wind and waves to contend with, a crew to cajole and keep safe, navigation to be worked out, and an expensive boat to maintain, strong leadership is a must.
Racing ups the ante and the stress levels. The skipper must also ensure the boat is being sailed fast, the crew are motivated, and strategic decisions are made quickly and decisively.
"You're effectively playing chess on water and you're managing risk all the time," said Britain's Ian Walker, who is a double Olympic silver medalist and Volvo Ocean Race-winning skipper.
Sailing is an adventure, but it can be dangerous, with myriad hazards at play, from nature and the sea, to bone-crunching equipment and human error. Team work is a must, and that starts with the skipper.
READ: America's Cup – Wipeouts and wizardry mark covert design battle
Tracy Edwards makes sailing history with Maiden
Unlocking potential
Tracy Edwards, the first person to skipper an all-female crew in the then Whitbread Round The World Race, believes squeezing the best out of a crew is perhaps the most vital skill to have as a leader. After all, it's the crew that ultimately wins races.
"I think understanding what motivates each person within your team is an extraordinary piece of knowledge," Edwards told CNN Sport. "It enables you to do so much."
She learned a valuable early lesson from her skipper on a trans-Atlantic voyage from Antigua to Portugal. The young Edwards was tasked with learning the navigation system, a feat that seemed impossible at first. Despite initial doubts, she mastered the art and says her skipper's belief unlocked her potential.
"With good leaders there's that innate understanding of how to get the best out of people and how to inspire them," said Edwards, whose 1989 Maiden challenge is the subject of a recent film.
READ: Tracy Edwards – 'Maiden was either met with antipathy or aggression'
Democracy vs. dictatorship
Edwards believes being able to adopt different leadership styles, depending on the situation, is something that sets the best skippers apart.
"At first, you've got this amazing team of people that you've picked and you want it to be a democracy because you want them to give you their knowledge," she added.
However, such an approach simply doesn't work in critical conditions or in life or death situations, when the crew is looking for clear directions.
"If you faff around you're endangering people's lives so that really taught me that even if you're wrong, sound very determined about it," she said, remembering a time during the Whitbread where her team were battling through huge seas and howling winds.
"But then of course when you get it wrong, you have to admit it afterwards."
Visit CNN.com/Sport for more news, features and videos
Instilling confidence
Adopting a confident front is vital for the skipper of an elite boat, says Walker, who won his first Olympic medal at the Atlanta Olympics in 1996.
Going into the 2000 Games in Sydney, Walker was the senior member of his two-man Star boat and knew his partner Mark Covell was feeding off his apparent confidence.
"It was very important that he believed I knew what I was doing," Walker told CNN Sport. "Quite often, I didn't know what I was doing or at the very least I was questioning what we were doing."
Despite growing concerns that they weren't fast enough and weren't going to "deliver on the biggest stage", he continued to shoulder the burden and hide his insecurities. However, just weeks ahead of the competition, Walker began to crack and was faced with a decision that faces all leaders. Does he continue with the facade or tell his teammate the truth?
"I just had to open up and get rid of that burden because it was making us sail worse," admitted Walker, who went on to secure a second silver medal.
"In the end, I couldn't carry it on because the integrity side came out."
READ: The world's best yachting destinations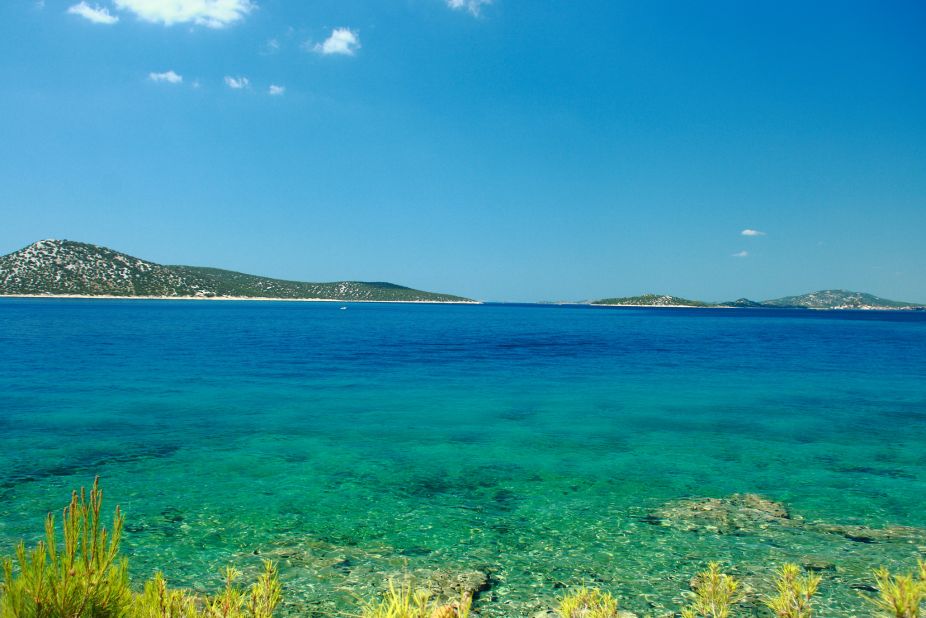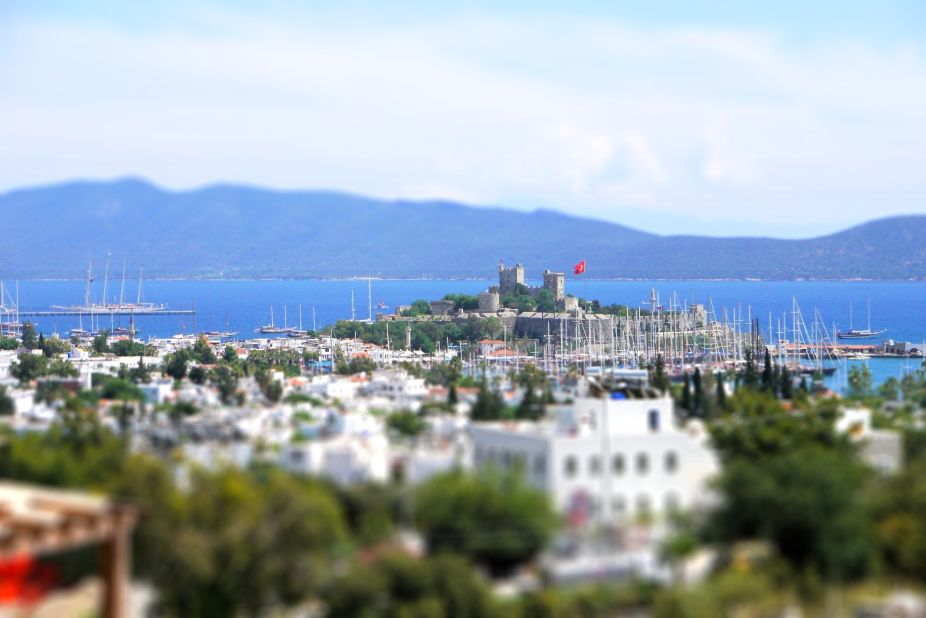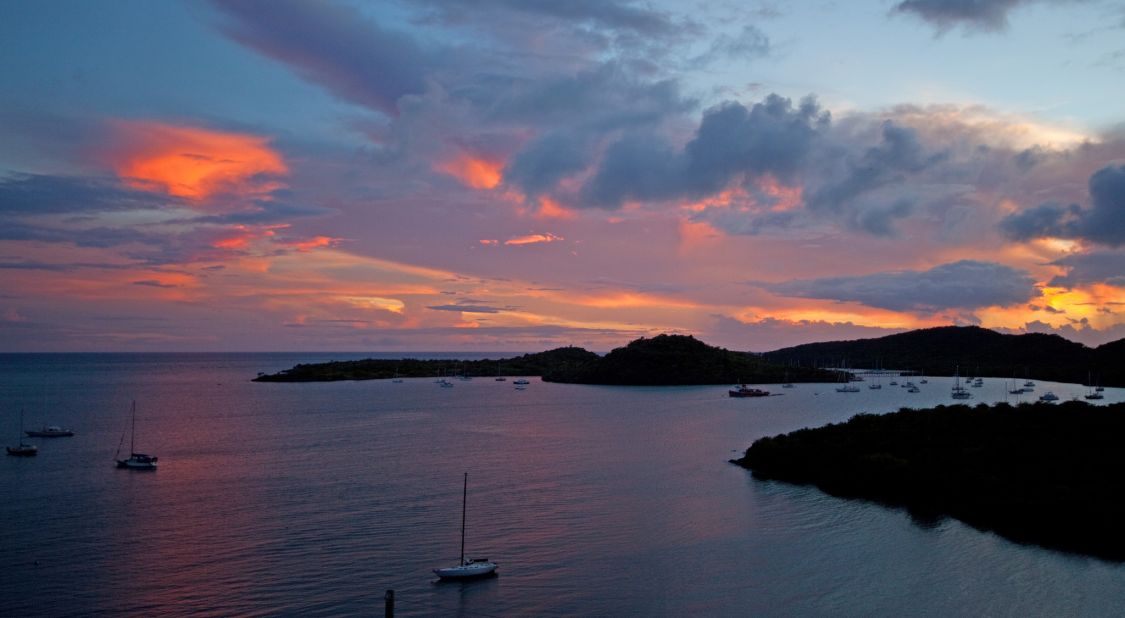 World's best sailing destinations
Humble and transparent
For Dutch sailor Carolijn Brouwer, a three-time Olympian and the first female winner of the Volvo Ocean Race alongside Frenchwoman Marie Riou, there are two keys to good leadership.
"A good leader is someone who is humble," Brouwer, who is set to become the first woman at the helm of an America's Cup challenger, told CNN Sport in an interview from her home in Sydney, Australia. "And the best leaders are also those that are able to show their vulnerability."
Much like Walker opening up about his doubts, Brouwer remembers a time during the race where her skipper Charles Caudrelier demonstrated impressive levels of communication.
"He was doubting himself, he didn't think he was good enough for the team. As a result, he didn't eat or sleep properly, and got irritated," she told CNN Sport from her home in Sydney, Australia.
"But the beautiful thing was that he told us about it, he was very direct about it, which meant he gave us the chance to help him with that.
"And that's very important. You can't do everything completely in the right way all the time. And the fact that you are strong enough to show your vulnerability, giving people the chance to help you, and you solve the problem, is what makes you a strong leader."
After working through his vulnerabilities, the team went on to win the Volvo Ocean Race – not because they were the best sailors but because they were "the best team," said Brouwer.
READ: The Dutchwoman set to make America's Cup sailing history
Taking responsibility
According to Walker, leadership qualities can manifest themselves in different ways.
"You can have very authoritarian leaders who are very charismatic but then there are those quieter leaders who are every bit as much leaders," he said.
"They have a different way of getting the maximum out of their team."
But no matter how good a team is, there will always be disagreement. Dealing with such conflict under extreme pressure is part and parcel of skippering a large yacht in the Volvo Ocean Race.
In his second Volvo Ocean Race in 2011, Walker was faced with a critical decision when his boat suffered damage in the Southern Ocean. Half of his crew wanted to continue around Cape Horn off the southern tip of South America, while the other half wanted to retire to Chile.
The decision rested with Walker, and he made the call to head to Chile, but he had to work hard to appease the members of his team that wanted to carry on.
"It was important that I listened to everybody and then I made a decision on what I thought was the best decision for everybody," said Walker, who is now director of racing for the British sailing team.
"It was about transparency, about being decisive and not wavering.
"I've always been able to make decisions, I'm not afraid of taking responsibility."
Additional reporting by Danielle Rossingh