Juventus women played their first ever game at Turin's Allianz Stadium where a crowd of 39,000 saw them defeat Fiorentina in a top-of-the-table clash.
Tickets for the game were free and fans came out in force to smash the previous record of 14,000 for an Italian women's league game.
Danish midfielder Sofie Pedersen scored the winner for the home side with just seven minutes remaining, moving the Bianconere four points clear ahead of Fiorentina at the top of the league.
Visit CNN.com/sport for more news, features and videos
"It doesn't often happen to me, to score, and today it was really incredible. It is the most important goal of my whole career," Pedersen told the club's website.
"I'm happy all these people came to see us. We started well in the first half even though we were a bit nervous and we perhaps did not play our best game, but it was great to do it in front of this crowd."
Earlier this month, 60,739 watched Atletico Madrid take on Barcelona at the Wanda Metropolitano in the Spanish capital, setting the record for the best-attended women's club game in history.
The record for any women's match was set at the 1999 World Cup final when 90,185 people saw the United States beat China 5-4 on penalties at the Rose Bowl in California. Another bumper crowd of 80,203 saw the United States defeat Japan 2-1 to win gold at the 2012 Olympics in London.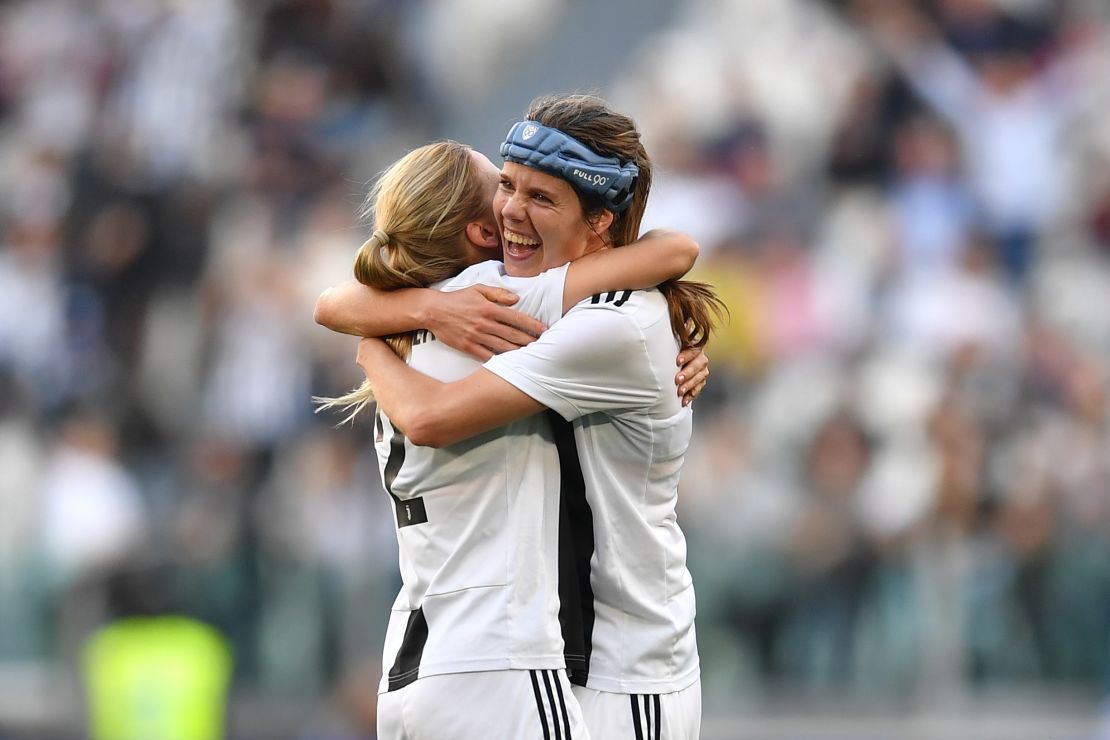 Defending Serie A champion Juventus now has three games left this season to try and close out its second ever league title.
"It was a beautiful gift to play in this stadium," said defender Lisa Boattin.
"We felt great emotion for the whole week leading up to today and seeing all those people … left our legs shaking a little, at least in the first few minutes.
"Then we managed to control ourselves and bring home three very important points. The victory gives us more energy for the next matches."