Thailand's first general election since the army took over in a coup five years ago was not free and fair, according to an election watchdog, amid concerns over alleged voting irregularities.
The outcome of Sunday's elections is still unclear, with no party taking a decisive lead but both leading parties claiming the right to form a coalition. Persistent delays in the release of the final results has added to the confusion surrounding the electoral process.
On Monday evening, the fugitive former Prime Minister Thaksin Shinawatra added his voice to the growing chorus of criticism, saying that Thailand's military government "manipulated" polling to ensure its grip on power.
Writing in an opinion piece in The New York Times, Thaksin pointed to myriad voting irregularities and accused the country's Election Commission of "interfering" with "the work of what are supposed to be independent agencies and institutions."
The billionaire telecoms mogul was ousted in a 2006 military coup and lives in self-imposed exile. But he remains extremely influential and leaders loyal to him have continued to dominate Thailand's turbulent political landscape.
"If neither the rules of the game nor the referees are fair, the outcome will not be respected by Thai people or internationally," Thaksin wrote.
His words come as two Asian election monitors released their reports into the integrity of Sunday's poll.
Inept Election Commission
The nongovernmental election watchdog Open Forum for Democracy Foundation (P-Net) determined that the election was "not free and fair."
Thai-based P-Net cited a litany of failures allegedly committed by the Thai Election Commission, including that it was unprepared for overseas advance voting; commission members were inexperienced, having being appointed just six to seven months before the election; and there were no voluntary observers at polling stations to detect potential fraud.
Polling station staff were poorly trained and did not follow regulations strictly and there was a lack of coordination to investigate claims of vote buying, according to P-Net.
Some candidates relied on vote buying and influence of local officials to secure wins, the watchdog added.
The commission was "incompetent to hold the elections efficiently," P-Net concluded.
A separate report from the The Asian Network for Free Elections (ANFREL) International Election Observation Mission, also released on Tuesday, said the election process "displays fundamental democratic shortcomings."
While it said the voting process ran smoothly, issues such as "overly restrictive regulations" on the validity of ballot marks "contributed to the 2.8 million invalid ballots." And the organization and tally of ballots was "deeply flawed," leading to "an announcement of some preliminary results that were wildly inaccurate on election night."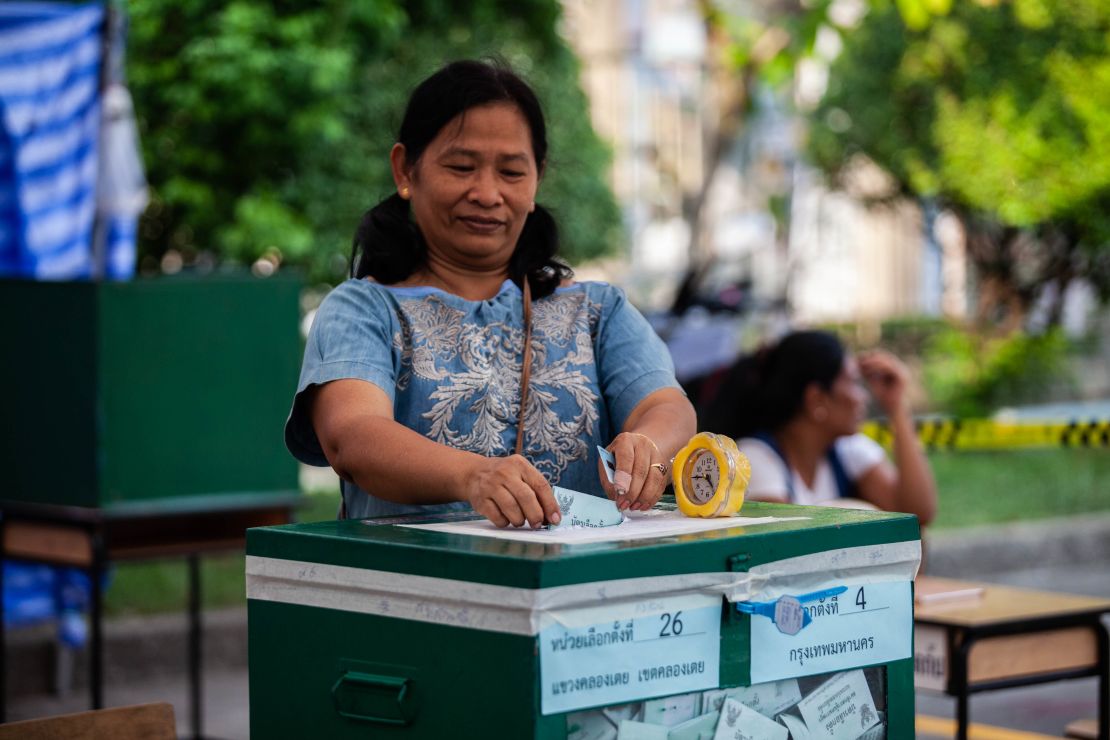 "The blunders did further damage to the perceived integrity of the general election, and ANFREL invites the ECT to release comprehensive election results as soon as possible in order to foster trust in the general public's eye," ANFREL said.
The military-drafted 2017 constitution was designed to ensure the army could keep a hold on politics through a military-appointed Senate and new and complex electoral rules that weaken big parties such as Thaksin's Pheu Thai, critics say.
"People were free to vote, but the choices are so limited under manipulated rule that such freedom is also curtailed," said Thitinan Pongsudhirak, director of the Institute of Security and International Studies at Chulalongkorn University.
Election Commission members were chosen by the military leaders and were seen to be favorable to them. The pro-Thaksin Thai Raksa Chart party was dissolved for nominating a princess for its prime ministerial candidate but the case came from the Election Commission, which took less than a week to formulate and send the case to the Constitutional Court.
"ANFREL saw a campaign environment which is heavily tilted to benefit the incumbent military junta and the candidates that it supports," the ANFREL election observers report found.
The commission was underprepared for the complexities of polling under the new electoral rules.
"If they had been prepared and neutral with these rules it would already be difficult to oversee this election process," Thitinan said.
Deal-making begins
By Tuesday, the Thaksin-aligned main opposition Pheu Thai Party appeared to be on course to be the largest winning party, with early results showing it took 137 out of 350 seats in the lower house.
Though parties are still waiting to hear how many party list lawmakers they will get – 150 are up for grabs – it was enough for Pheu Thai to announce that they would form a coalition government with any third party that does not support the return of the military.
"We have been chosen to come in number one (in constituency lawmakers) therefore we will start to form a government as we have received consensus from people," Suradat Keyurapan, a prime ministerial candidate for Pheu Thai, said Monday.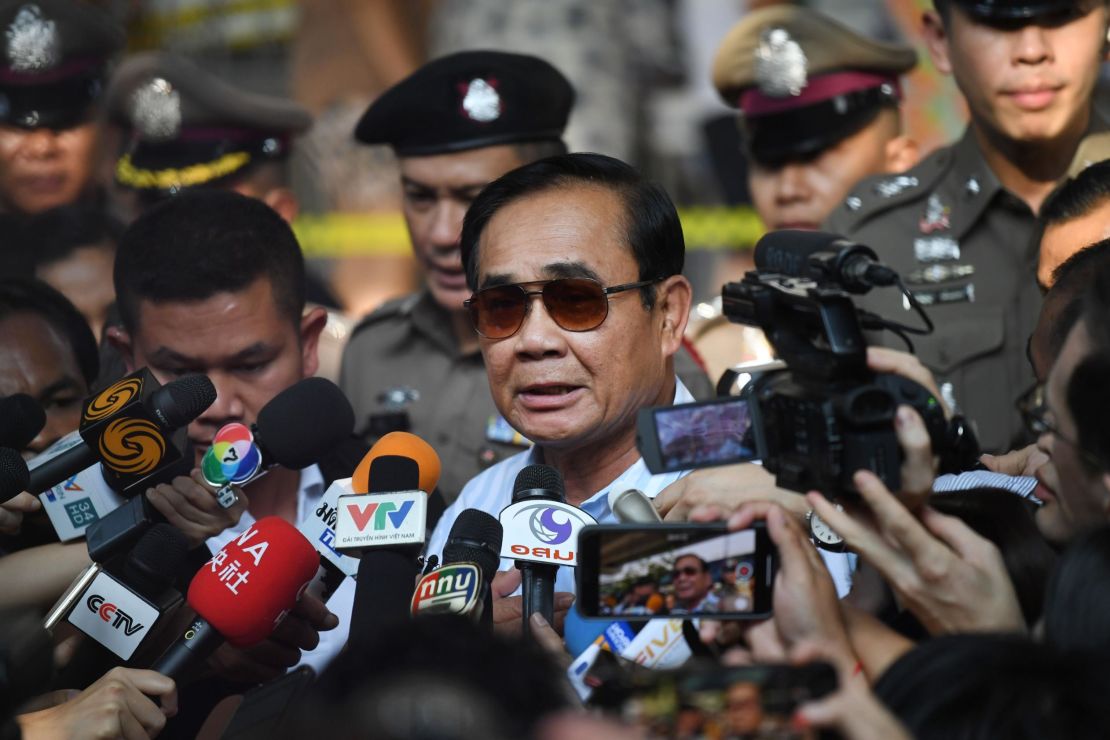 But early results showed the pro-military Palang Pracharat Party – formed to ensure junta leader Prayut Chan-o-cha's return to power – taking a slight lead in the popular vote.
Party spokesman Kobsak Pootrakool told reporters that it aims to form a government, calling on "like-minded parties" to enter talks.
Analysts said this put Palang Pracharat in a stronger position politically than Pheu Thai.
It (Palang Pracharat) could use the popular vote to "insist on forming the government because it has the Senate and army backing, and the full force of the law and power in the interim," said Thitinan.
A dark horse in the race for prime minister is emerging, however.
The Bhumjaithai Party, which campaigned on a ticket of marijuana legalization, won the fifth most seats in early results. Its leader Anutin Charnverakul has found himself at the center of power brokering and experts say he could be swayed by the sweetest deal.
Deal making may be underway but the military has spent the past five years consolidating its power. Pro-military parties only need to 126 seats in the lower house to form a majority as they can rely on the support of the Senate.
Still, any coalition is likely to be weak and unstable, according to Thitinan, with multiple small parties fielding one or a few representatives.
A large anti-junt bloc made up of Pheu Thai and other pro-democracy parties such as Future Forward could also be an effective block to junta policies.
"It will look rather unwieldy and messy," Thitinan said.