Story highlights
Driving an electric race car was "a bit strange" for the first few laps - Buemi
The cars are difficult to control but that increases excitement and overtaking
People are now "less scared" to buy electric cars
Predictions of 125 million electric vehicles on the road by 2030
Aged just seven Sebastien Buemi was already on track to become a Formula E world champion.
Like most young motorsport fans he had a Scalextric set, racing the original battery-powered race cars on a winding, model track.
"I loved it," Buemi recalls to CNN. "But I would not have imagined I would one day drive a real electric racing car."
Fast forward 20 years and the Swiss powered a full-size electric car to the Season Two Formula E world title.
Now the Nissan e.dams star reveals how to drive an electric car – and why we should all prepare for an electric future.
How do you start an electric race car?
"The procedure in itself is quite similar to a Formula 1 car," explains Buemi, who raced in F1 with Toro Rosso for three seasons.
"We have a button called the main switch and then the ignition to switch on all the software. We switch to move then you press a button to engage first gear - and you go!
READ: The 56,000 mile electric car journey
"You don't need to warm up anything like you do in F1 where the engine needs to be properly warmed up [for example].
"It's a bit more easy to start and just go but there is a lot of software involved, even more than in F1, so when you have a bug or a problem sometimes it's not so easy to see."
On the road: Tesla owners can even use an app on their smartphones to lock and unlock their cars.
What's it like driving an electric car for the first time?
"It was a bit strange for the first few laps," recalls Buemi, who had never driven an electric car prior to testing for the inaugural 2014/2015 Formula E season.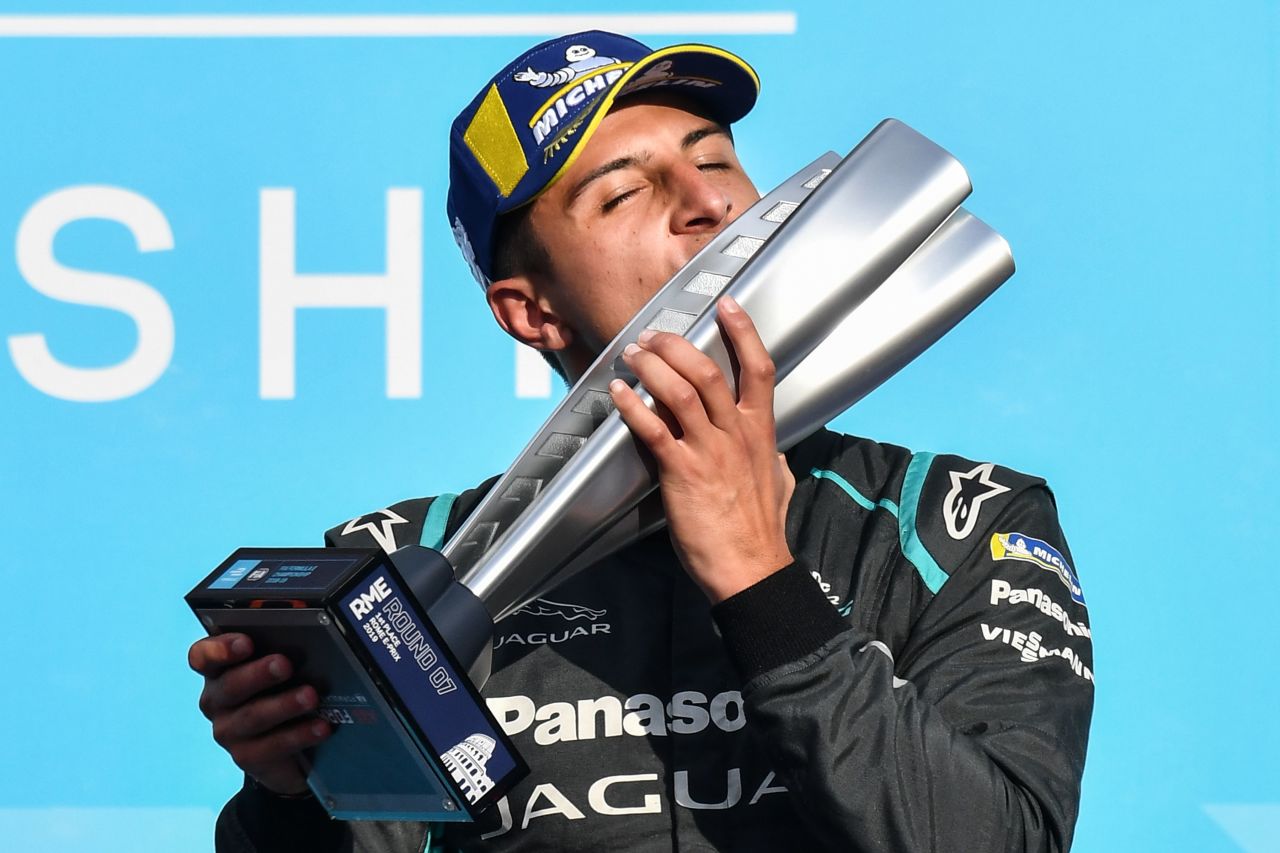 The 2018/19 Formula E season
"When you do motorsport most of the time you have a big engine with a lot of noise but [in Formula E] you go to basically no noise. Above 100kph (62mph) you just hear the wind.
"You can still hear the gearbox and a little bit of the motor but it's a lot less than a normal combustion engine.
"I got used to it very quickly and within three or four laps I didn't miss the noise, which I was expecting to.
"But because there is less noise you get [more] families and small kids coming to the races."
On the road: The US Department of Transportation has ruled that all electric and hybrid vehicles must, by 2020, emit a noise when traveling under 18.6mph to help keep pedestrians and cyclists safe.
How fast can you go in a Formula E car?
The fastest race cars on the planet are found in Formula 1 where the drivers can hit highs of just over 230mph.
The sport's beautifully engineered cars use complex aerodynamic wings and smooth tires to help suck the car to the track and increase speed.
Will Formula E merge with Formula One?
Formula E's more uniform cars have less downforce and use grooved tires similar to those on a road car, which means the car's top speed is lower at around 140mph.
"In F1 the regulation is a lot more open you can produce the car from A-Z" explains Buemi. "Whereas in Formula E something like 75% of the car is common for everyone. [The teams] only produce the power train and software.
"The idea of Formula E is to focus on efficiency rather than on pure lap time.
"If you wanted to speak about pure lap time you would put on more downforce, use slick tires and you would go a lot quicker - and that's not the idea of the regulation.
"Downforce is speed and as a driver you love to go quick… but I prefer the concept of Formula E because… things are more unpredictable."
On the road: The fastest electric road car in the world was unveiled at the Geneva Motor Show in 2019. Italian carmaker Automobili Pininfarina claims its Battista does 0-62mph in less than two seconds.
What is the car like to drive?
"The car slides more and it is difficult to control," says Buemi, who also drove a hybrid sports car to the World Endurance Championship title in 2014.
"In Formula E when you drive in qualifying mode you nearly have too much power for the downforce you have. So it's a bigger challenge to keep the car on the road.
Formula E car vs. the fastest animal
"Whereas in F1 you have 1,000 horsepower but you have so much downforce that the car doesn't really move.
"If you have a lot of downforce the car that is behind is directly affected and it is very difficult to follow closely. Without the DRS (the drag reduction system of the rear wing used in F1) it would be impossible to overtake.
"We don't have that in Formula E but so we are able to follow each other better and have more overtaking - that's why it's good!
"It does make it a bit more exciting because you know before the race that nothing is set in stone, things can move.
"The idea of Formula E is to make the cars difficult to drive and to have close racing."
On the road: The U.S. is the second biggest market for electric cars in the world behind China with close to 280,000 sold in 2017.
How do you manage race strategy in Formula E?
"If you want to do the whole race in Formula E and you go flat out you're going to run out of energy within three or four laps of the end," explains Buemi.
"To make the races really interesting and down to efficiency they have made them too long for what the battery can do.
"So it is down to the driver and the team to find the fastest way to do the race keeping in mind you cannot go flat out.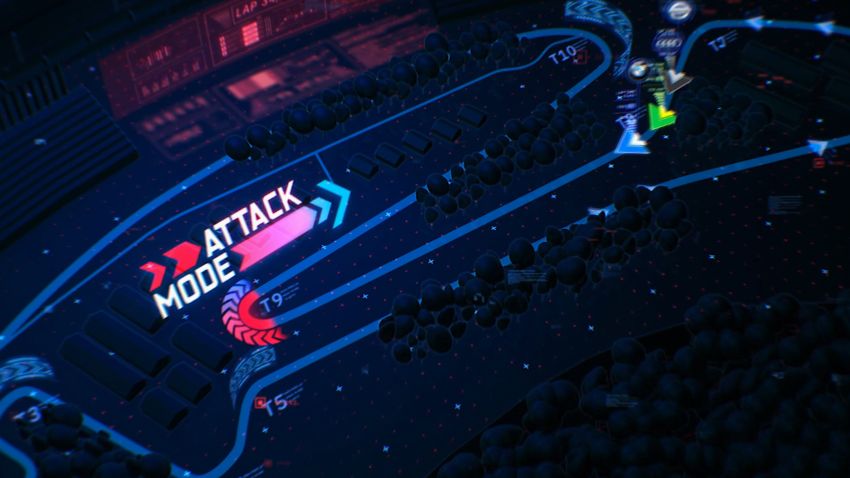 Formula E attack mode: All you need to know
"You need to recover energy when you brake and when you accelerate you use the energy. The way you allocate that energy around the lap is very important because that can make a big difference in laptime.
"Being quick in Formula E is 70 to 80% down to the way you use energy. In F1 it's maybe 5%. So the teams are investing a lot of money into programs to be as efficient as possible."
This season's introduction of Attack Mode – which rewards drivers with an extra 25kw of power when they drive off the racing line and through an activation zone –and a new race length of 45 minutes plus one lap also creates more strategic opportunities.
READ: The most unpredictable sport in the world
"The mix of Attack Mode, the new race format and the way you have to use the energy in Formula E means you can make a lot of difference," adds Buemi.
"If you look at Marrakesh or even Saudi there are people who gained 20 positions in the race which is something you don't see in F1."
On the road: Saving energy is important on the road too. The median range for an electric vehicle in the U.S. between 2011 and 2018 increased to 125 miles according to the Department of Energy.
Will all motor racing be electric in the future?
"I think most of the racing will be electric," says Buemi. "It's just a matter of time now.
Extreme E: 'Blue Planet meets Dakar Rally'
"But if you look at America, NASCAR is all about the show. They have technology that is like 40 years old but because of the show they don't want to change anything.
"So maybe [in the future] there will still be combustion engines in racing but not in normal road cars anymore."
On the road: The support series to Formula E's global championship is already electric. Battery-powered modified road cars with zero emissions contest the Jaguar I-PACE Trophy.
Will our children only drive electric cars?
"I would say yes they would be driving an electric car," says Buemi, who has two young sons. "I cannot tell you when we will be all-electric but I'm pretty confident it will be like that.
"There is a real switch and it's going to be electric now – unless hydrogen cars or something else comes along.
"The timeframe, I don't know, because this depends on the technology and also governments because you need charging stations and the governments have to push that.
"People were scared to buy electric cars a few years ago because of the range, because of how to charge it but when you see the latest technology it gives you the possibility to do something like 500km (310 miles) and to charge 80% of your battery within 15 minutes.
"All those kind of things have improved so much that people are less scared and in the future it will not be a concern."
On the road: The International Energy Agency predicts there will be 125 million electric vehicles on the road by 2030.