One of Narendra Modi's top priorities when he became India's prime minister five years ago was to attract more foreign companies to invest in the growing economy.
Since then, $193 billion has been committed by global investors including Amazon (AMZN), Apple (AAPL) and Walmart, according to official data, as Modi's policies opened up several sectors including retail, manufacturing and aviation.
But in the lead-up to India's massive national election, which began on Thursday, the government has begun to make life harder for some foreign companies.
New restrictions, for example on e-commerce, have caused some jitters among investors, who will be watching the election closely to determine whether the next five years could see India take a more protectionist approach.
Maintaining the momentum
Modi can boast an impressive record. Foreign direct investment into India has risen from less than $25 billion in 2014 -— before he took power — to around $45 billion in the last fiscal year.
Much of that growth was spurred by policies that made it easier for global brands like Ikea and Uniqlo to open up stores, as well as Modi's signature "Make in India" campaign to grow the country's manufacturing base.
One big success story has been the smartphone industry, which has helped drive a boom in India's digital economy. China's Xiaomi tripled the number of smartphone plants it has in India on its way to top spot in the market, while global leader Samsung opened what it claims is the "world's largest mobile factory" near New Delhi last year. And Apple (AAPL), which has struggled to get a foothold in India, began manufacturing some iPhones in Bangalore in 2017.
Billions more investment dollars have come from e-commerce. Amazon (AMZN) committed more than $5 billion to grow its India business during Modi's term, and Walmart (WMT) spent $16 billion last year to take control of Amazon (AMZN)'s Indian rival, Flipkart.
The government has also made it easier for foreign investors to access India's stock market, through projects like GIFT City — a new financial center being built in Modi's home state of Gujarat.
"I'm not saying everything is because of this government, but this government has done much more than others," said Prasanna Tantri, a professor of finance at the Indian School of Business. "India has become a paradise for all kinds of investors," he added.
Election slowdown
But the year-on-year growth in investment has recently slowed to a trickle, falling from nearly 30% during Modi's first two years in power to less than 5% between 2017 and 2018.
Some investors have become more wary as the election approaches.
"The slowdown in growth … is, in part, due to election related uncertainty with investors awaiting clarity on the next government's reform mandate," Priyanka Kishore, India head at Oxford Economics, told CNN Business.
Policy shifts may have encouraged that caution. As the election approached, the government introduced regulations aimed at helping local business owners — a key part of Modi's base — at the expense of overseas rivals. New restrictions on e-commerce two months ago hit Amazon and Walmart, while rules on digital payments have affected Google (GOOGL), Facebook (FB) and Mastercard (MA).
There have been other jitters as well. The head of India's central bank, Urjit Patel, abruptly quit late last year following a public spat with the Modi government over the bank's autonomy. Patel was the second Reserve Bank of India governor to step down on Modi's watch, after his predecessor Raghuram Rajan left in similar circumstances.
The hasty appointment of a former finance ministry official to replace Patel has raised further questions about government interference in the country's top bank.
But Modi's overall track record has been one of openness to foreign players, and that is expected to continue if he wins a second term in office.
"Some bit of protectionism is needed, and some bit of protectionism is desired for an economy," said Anuradha Saha, a professor of economics at Ashoka University. Global players like Amazon are used to operating in a variety of regulatory environments and can live with the curbs.
"I'm sure the scale at which they sell their goods in India more than compensates for the restrictions," she added.
Continuity or change?
Investors will be in wait-and-watch mode until polling ends and India's new leader is elected on May 23. Whoever wins, business is unlikely to get the kind of boost seen in the last five years.
Modi may be inclined to turn slightly inwards if he wins a second term, with falling agricultural incomes and slow job growth among the biggest criticisms leveled against his government.
"Modi's second term would focus more on the rural economy and job creation rather than big-bang reforms," said Kishore. "The pace may fail to match that witnessed in the early years of his first term."
A change of government would also be viewed cautiously. Modi's main opposition, the Indian National Congress, also emphasized domestic issues like agriculture, employment and welfare programs in its manifesto released last week.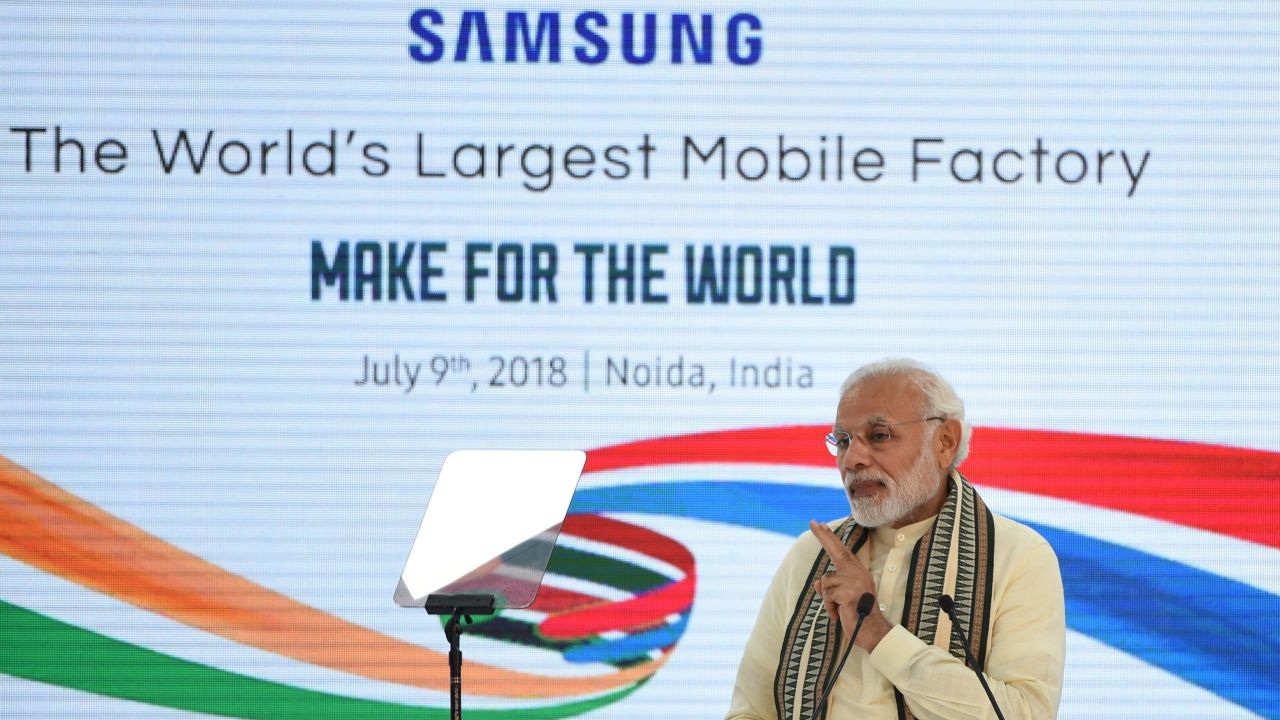 "A new leader will likely prolong investor uncertainty," Kishore added.
Still, analysts expect India to remain open to global investors no matter who is at the helm. And the country's huge market of 1.3 billion people may simply be too tempting to pass up.
"Broadly both parties are on the same page in terms of attracting foreign investment, increasing employment," said Saha. "Irrespective of which government is formed … we have the human capital, our high skilled labor is really skilled, and in that sense we are an attractive destination to invest in."