It has been a busy fortnight for Conor McGregor.
Having announced his retirement from mixed martial arts (MMA) and then subsequently teased fans about a possible return, Ultimate Fighting Championship (UFC) president Dana White has had his say.
Speaking to CNN, he confirmed what many had suspected when one of UFC's most controversial figures stunned fans on March 25.
"Conor McGregor will fight again," White said, adding that he was due to sit down with the Irishman for face-to-face talks to discuss the future in a matter of days, following McGregor's will-he-won't-he speculation.
"Me and Conor communicate every day. We've been talking all this week. Things are good with Conor and I and we'll get something figured out soon.
"Conor likes to be in a position where he holds the cards and he does what he wants to do. And, you know, he and I figure out how to work together and how to make it all happen."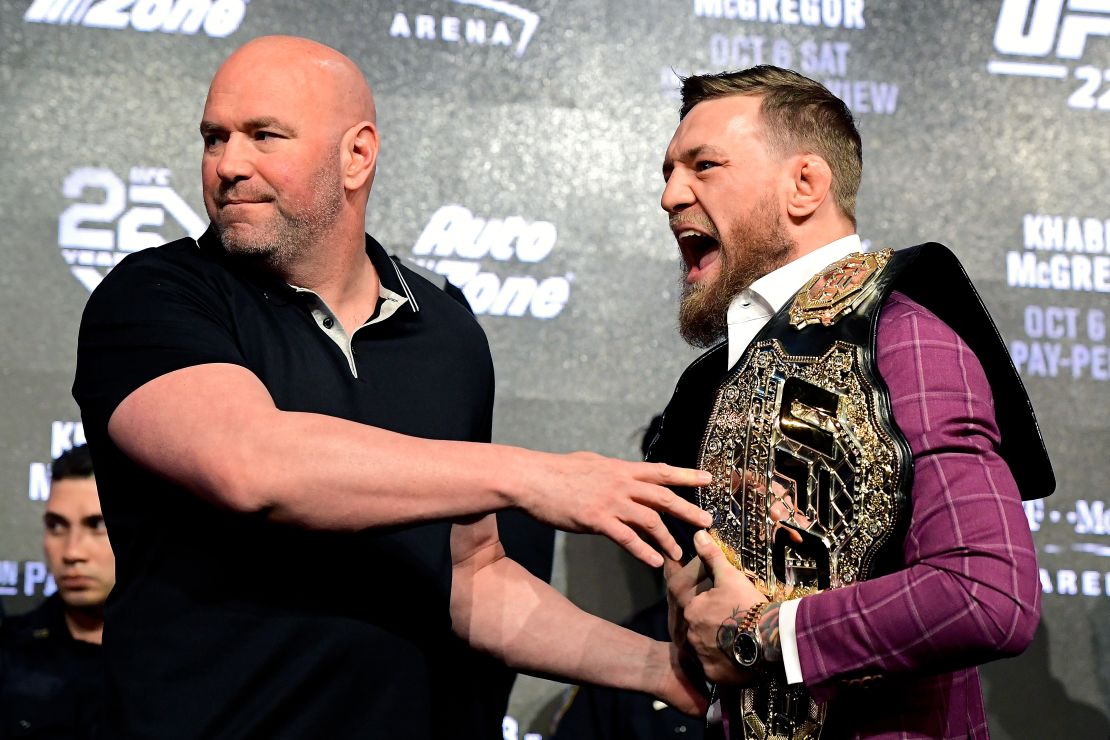 READ: Conor McGregor: The fighter 'born with his fists clenched'
It was a stance that was visible in the pair of cryptic Twitter posts, which both confirmed and denounced his retirement plans.
McGregor's initial announcement saw the fighter declare on the social media platform: "Hey guys quick announcement, I've decided to retire from the sport formally known as 'Mixed Martial Art' today.
"I wish all my old colleagues well going forward in competition. I now join my former partners on this venture, already in retirement. Proper Pina Coladas on me fellas!"
READ: British boxer disqualified after biting opponent during heavyweight bout
However, the statement came just hours after an interview had aired on "The Tonight Show" with Jimmy Fallon in which the fighter claimed he was in negotiations for an upcoming fight.
He said: "My next fight, we're in talks for July. We'll see what happens. A lot of politics going on. The fight game is a mad game but as I said again, to my fans I am in shape and I am ready."
Indeed, little over a week later, he appeared to backtrack, tweeting: "I want to move forward, with my fans of all faiths and all backgrounds."
"All faiths challenge us to be our best selves. It is one world and one for all. Now see you in the Octagon."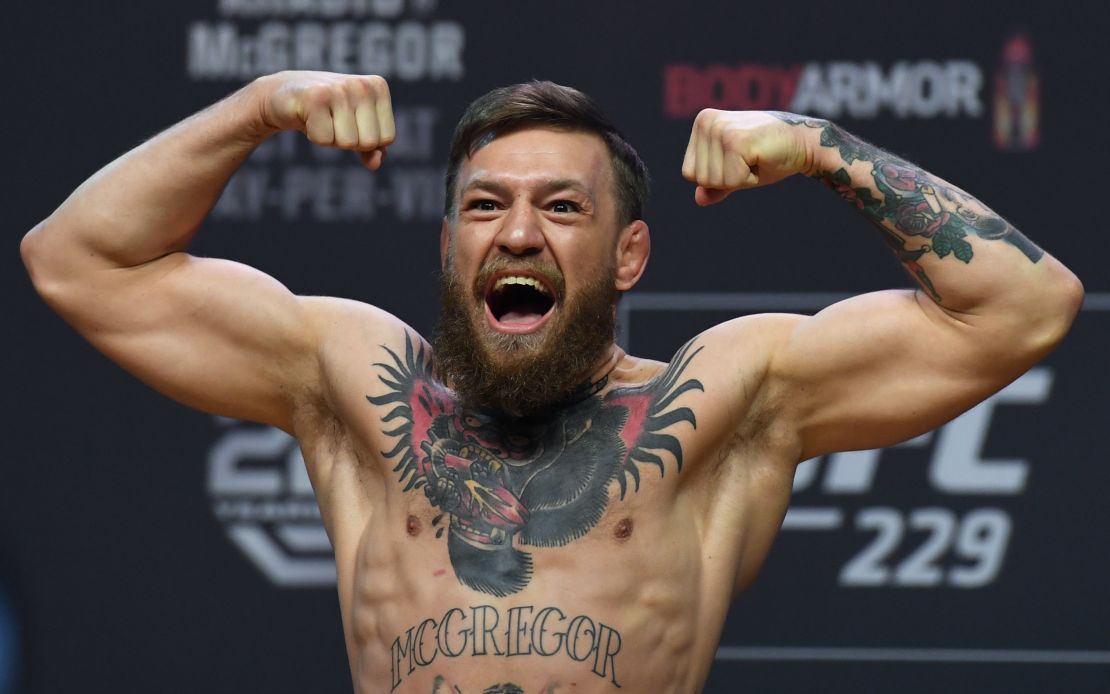 READ: Manny Pacquiao challenges Floyd Mayweather to a rematch
The message marked the latest twist in the future of the Ultimate Fighting Championship (UFC) star. Ranked eighth on the competition's pound-for-pound list at the time of his retirement, he has a 21-4-0 record, with UFC belts in two divisions.
He has lost his last two fights – being defeated in an ugly contest with Russia's Khabib Nurmagomedov, as well as losing a one-off boxing fight with former world champion Floyd Mayweather.
Yet, despite being without a victory since 2016, White is unconcerned by McGregor's pulling power as an athlete.
"He lost to the greatest boxer, arguably of all time, in a boxing match," he explained. "Conor, was [in] his first boxing match and he did really really well. [He] earned a lot of respect from people from that fight.
"Then, the next fight that he lost was [against] Khabib, who is the champion, undefeated and the best guy in the world right now. So, it's not like he lost to some guys that were eight-nine-ten. He lost to two of the best in the world in their sports. So, yes, Conor McGregor is still very much relevant and very much in the game."
Visit CNN.com/sport for more news, features and videos
White remained optimistic on the prospect of a rematch with either Mayweather or Nurmagomedov.
"I'll do that fight this Saturday if they want to do that one," he said of a possible UFC fight between McGregor and the American boxer. "Yeah, if Floyd wants to fight in the octagon, we'll do it 100 percent.
"I think that that fight is a possibility some day in the octagon. Listen, after making the first fight, I never say never anymore.
"And, obviously I think everybody would like to see the fight with him and Khabib again."