Editor's Note: Frida Ghitis, a former CNN producer and correspondent, is a world affairs columnist. She is a frequent opinion contributor to CNN and The Washington Post and a columnist for World Politics Review. The opinions expressed in this commentary are those of the author; view more opinion articles on CNN.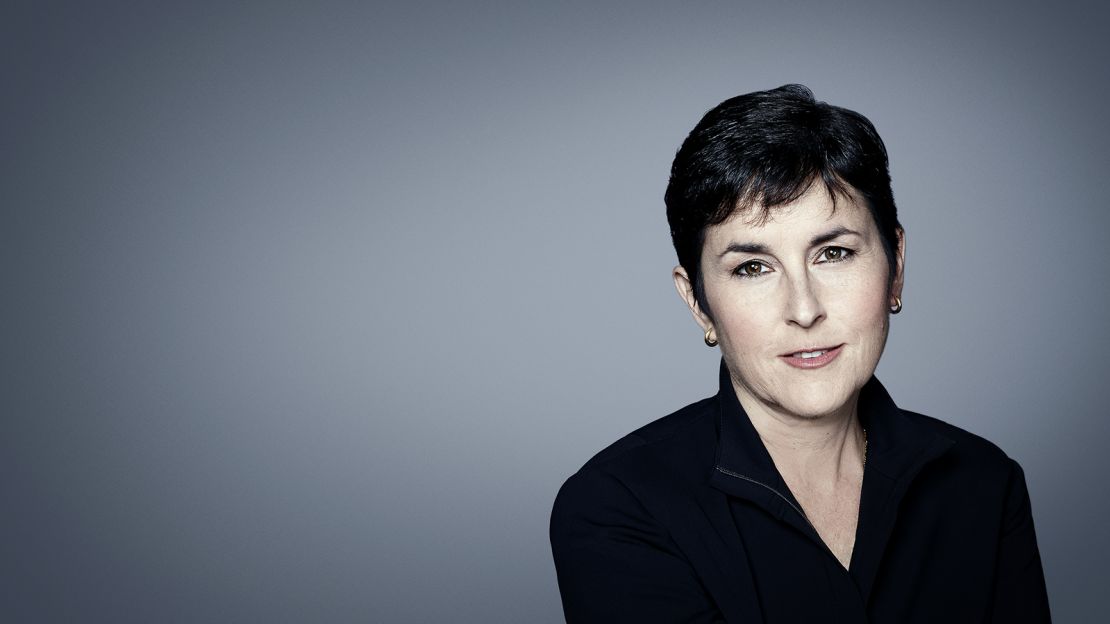 The spire tumbling down in a blaze, the flames shooting out behind the familiar façade of Notre Dame Cathedral in the heart of Paris, made our throats close in anguish. French President Emmanuel Macron said his thoughts were with "all Catholics and all French people," but in fact, it felt like the entire world was in pain watching the 800-year-old building turn into a blazing inferno, on its way to becoming ashes and stones.
When the Notre Dame spokesman said "everything is burning, nothing will remain from the frame," it felt like a stab in our collective soul.
In a time of inflamed political, religious and sectarian divisions, somehow, a fire in a Catholic church, a cathedral in France, managed to melt away the animosity – if only for a moment – and bring people together in shared sorrow. Christian, Muslim, Hindu, Jew, or atheist; in France, India, Argentina, everywhere, Notre Dame's doom brought personal pain.
How can the demise of a building, technically a religious structure, pack such a powerful impact?
The conflagration brought a feeling of helplessness and foreboding – reminiscent of the devastation on 9/11, in some ways, and perhaps that was part of the effect for some people: the sense – real or imagined – that we were watching a metaphor, a prelude, a warning.
Or course, the outrage most of the world experienced on 9/11 required no interpretation: terrorists had deliberately massacred thousands. The sorrow was not over the loss of the buildings; it was clearly justified by the intentional atrocity.
And in that way, Notre Dame was different.
The massive, majestic cathedral looked like it had been there forever, and would remain until the end of time. If only for a moment, Notre Dame ablaze reminded us that we all share this world; that human history means everyone's past. If only for a moment, the notion of a "World Heritage," which UNESCO formally bestows on places that we, as humanity, ought to care for and cherish so that we can pass them to future generations, seemed exactly right. We all hurt over the loss of Notre Dame.
The French feel the loss most acutely. Notre Dame, "Our Lady," was theirs. But it was everyone's, no matter our religion or nationality. Over 800 years Notre Dame stood there, witnessing and participating in history. It was under its soaring vault, in 1804, that Napoleon crowned himself emperor and then crowned his beloved Josephine. Unlike previous rulers, he didn't let the Pope place the crown. In that church, he proclaimed he didn't need the Church's approval. It was in Notre Dame that 15-year-old Mary Queen of Scots married the 14-year-old French dauphin, Francis, in 1558. It was Notre Dame that inspired Victor Hugo to give us, all of us, his immortal Hunchback of Notre Dame.
That is French history, but it is also ours.
Notre Dame survived World Wars I and II, only to burn in our tumultuous times. Is it a coincidence? A mere accident? We don't know what started the fire. It's possible, and we are told likely, that it was restoration work that triggered the disaster.
But the pangs we felt watching the flames consume the ancient beams, threaten the mystical rose windows, destroy the irreplaceable pipe organ, brought to mind recent man-made tragedies on French soil: the truck attack in Nice, the Bataclan massacre; not because this might have been another terrorist attack, but because our times feel so fraught, as if through our animosity and divisions we are destroying the foundations of civilization.
France has become the site of a series of church desecration and arson attacks, and of a terrifying spike in antisemitic attacks, including desecration of Jewish sites, harassment, and murder of Jews.
Get our free weekly newsletter
Sign up for CNN Opinion's new newsletter.
Not surprisingly, it didn't take long for the divisions to resurface around this new tragedy; the conspiracy theories, the blaming without evidence. Before long, there will be a political reckoning.
But for a time, the flaming Notre Dame Cathedral brought the world together in shared sorrow. For just a moment, we felt history belonged to all of us, and we mourned our common loss.