The African Union has threatened to revoke Sudan's membership unless the country's military establishes civil rule within 15 days.
The union "strongly condemns and totally rejects the seizure of power by the Sudanese military and its plan to lead the transition for two years," its Peace and Security Council said in a statement on Monday.
The AU expressed "deep concern" over the military takeover and its impact, urging the Sudanese military to "refrain from any act or statement that would further complicate the situation in the country and negatively affect regional security and stability."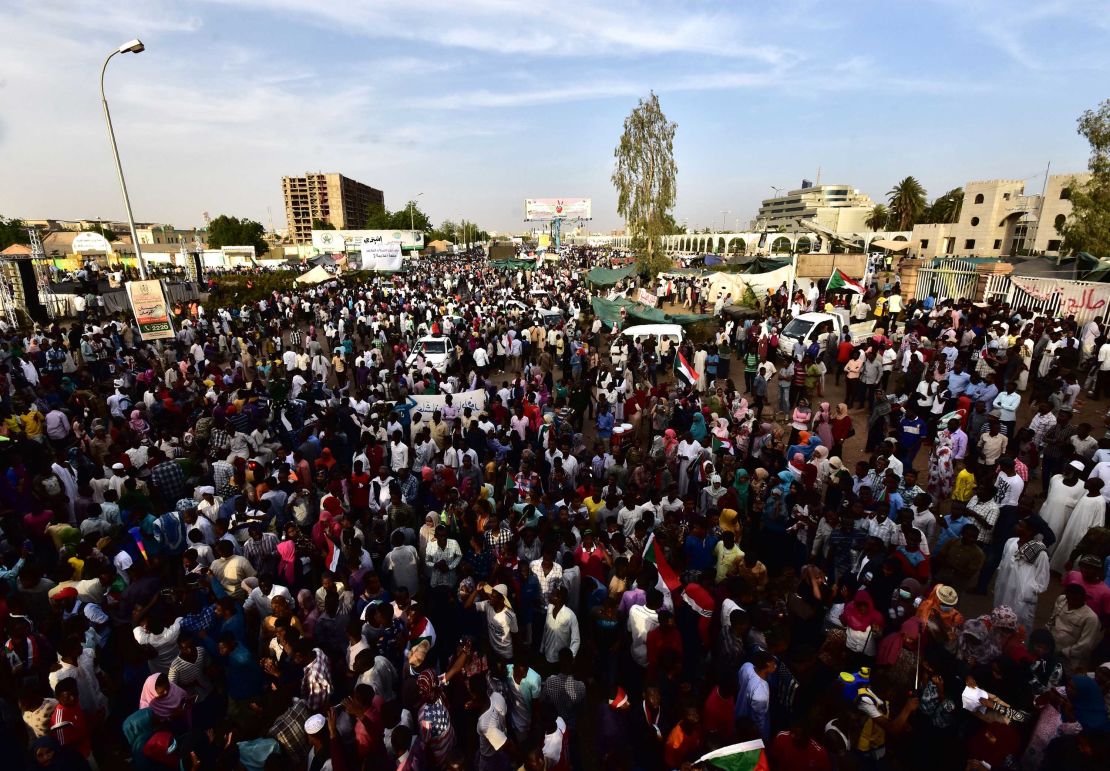 Omar al-Bashir was forced out of power in a military coup last week, after protests against his three-decade rule engulfed Sudan. An interim military council said it would lead the country through a transition period of up to two years, but protesters have vowed to remain in the streets until a return to civilian government is guaranteed.
Since the coup, the military council has tried to appease demonstrators. A curfew initially imposed has been scrapped, the council's leader, Defense Minister Awad Ibn Auf, stepped down after less than two days in power, the widely feared intelligence chief Salah Gosh resigned and a number of former regime officials are set to be prosecuted.
Bashir, his former interior minister Abdelrahim Mohamed Hussein, and Ahmed Haroun, the former head of the ruling party, will be charged with corruption and the death of protesters, two sources with direct knowledge of events told CNN.
The three men are all wanted by the International Criminal Court for war crimes related to atrocities in Darfur.
Meanwhile, tens of thousands of demonstrators continue to gather in front of the military headquarters in the capital Khartoum.
Amid the celebratory demonstrations, there have also been outbreaks of gunfire between remnants of the old regime and the new military caretakers.
CNN's Nima Elbagir contributed to this report from Khartoum.