Story highlights
Juventus 1-2 Ajax (Agg: 2-3)
Dutch side eliminates Juventus and Ronaldo
Barcelona 3-0 Man United (Agg: 4-0)
United errors gift Messi two goals
Ajax produced yet another stirring Champions League comeback on Tuesday, this time coming from a goal behind to beat Juventus in Turin.
With the tie finely poised after a 1-1 draw in Amsterdam, who else but Cristiano Ronaldo gave the hosts the lead, heading home from a corner after Matthijs de Ligt switched off.
But this young Ajax side often shows experience beyond its tender years and, unfazed by the setback, found the equalizer merely five minutes later.
There was an element of luck involved as Hakim Ziyech's shot deflected into Donny van de Beek's path, but the 21-year-old gathered the ball up and coolly slotted it past Wojciech Szczesny.
With 20 minutes remaining, De Ligt more than atoned for his first-half lapse in concentration and powered home a header from Lasse Schoene's corner to spark wild scenes among the traveling Ajax fans.
For a helpless and surprisingly lifeless Juventus this was a bitter pill to swallow.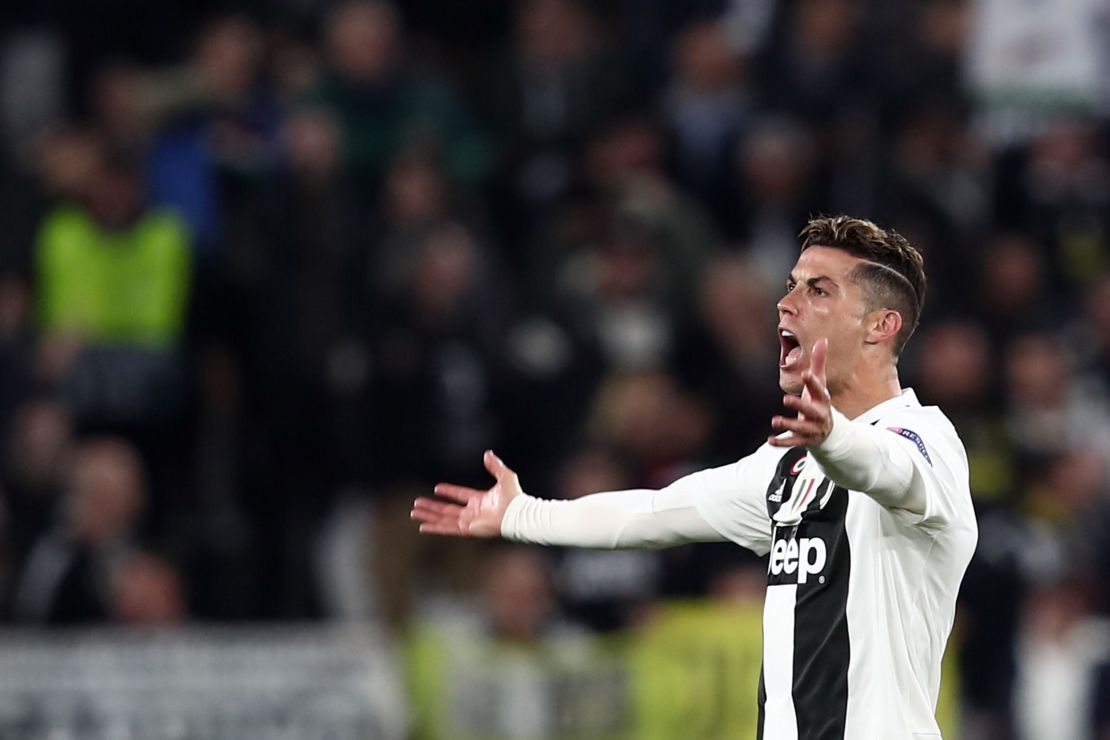 The Italian giant, so dominant domestically with seven straight Serie A titles, parted with a reported $117 million to sign Ronaldo from Real Madrid with the sole intention of winning this title they so desperately crave.
READ: Why Lionel Messi is the world's best player
The Portuguese superstar was supposed to be the missing piece of the puzzle, after two gut-wrenching Champions League final defeats in the last four years had left Juventus without a European crown since 1996.
This thrilling young Ajax side will sadly and inevitably be picked apart by Europe's biggest clubs this summer – indeed Frenkie de Jong has already been snapped up by Barcelona – but for now, while still together, they are producing some of the most exciting football on the continent.
Having already blitzed past three-time defending champion Real Madrid in the last round, these kids will have their fans dreaming of a first Champions League final since 1996, when they suffered defeat against tonight's opponents.
To give a sense of both how historic this achievement is for Ajax and how youthful its current team is, the last time the club reached the semifinals of the Champions League, five of tonight's starting XI weren't yet born.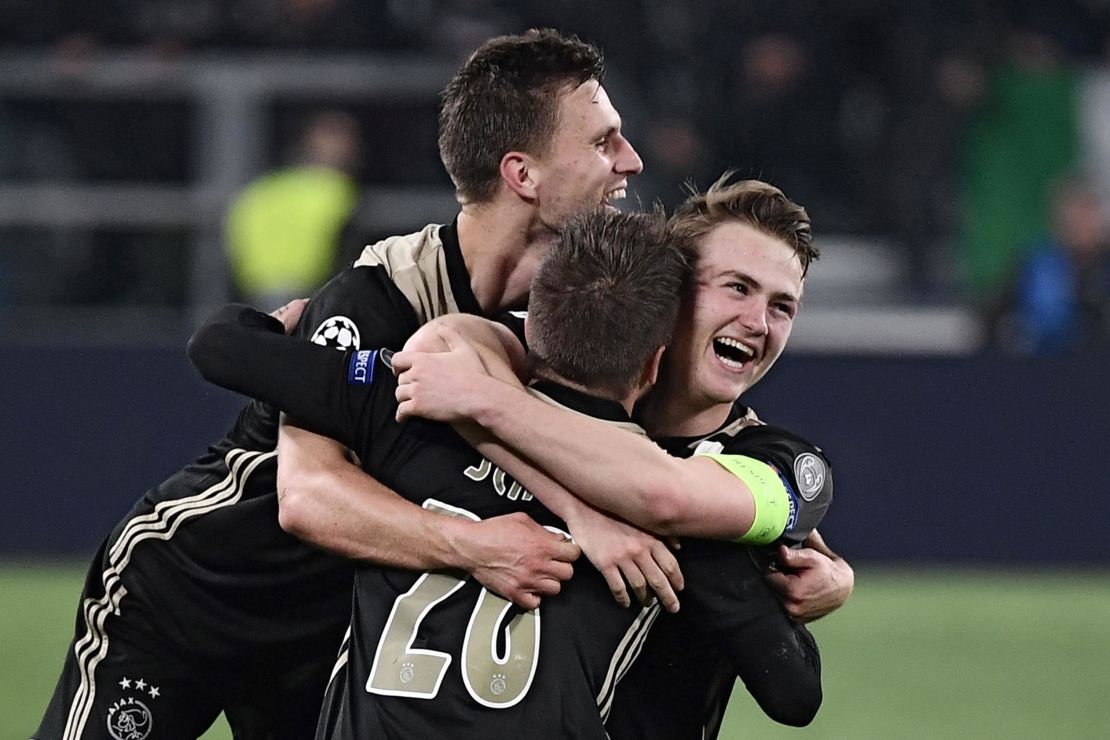 Messi masterclass
"Walking to Glory" read a banner held aloft by Barcelona fans prior to kick off and, thanks to two costly Manchester United errors, the host barely had to break out of a stroll to secure a place in the Champions League semifinals.
Ashley Young's mistake gifted Lionel Messi the ball for the first goal, before a howler from David de Gea saw the Argentine grab his second just moments later and put the tie to bed after just 20 minutes.
By the time Philippe Coutinho curled in a stunning long range third for the hosts, the quarterfinal had long been over as a contest.
Why Lionel Messi is the world's best player
But inside the opening five minutes you would have been forgiven for thinking that these two teams had somehow contrived to put on the wrong kits.
It wasn't the home side, but visiting Manchester United in pink who were fizzing the ball crisply around the slick Camp Nou turf, passing the ball with authority around a static Barcelona.
READ: Is Drake cursing football players?
With less than 30 seconds on the clock, United conjured the first clear-cut chance of the match as Marcus Rashford's toe poke clipped the top of the crossbar following a neat interchange between Fred and Paul Pogba.
Young midfielder Scott McTominay – so impressive in the first leg up against Sergio Busquets, Ivan Rakitic and Arthur – was put clear through on goal just a minute later, only to be let down by a loose first touch that allowed Gerard Pique to clear.
As Rashford, Pogba and Anthony Martial rattled off more shots toward Barcelona's goal, all was quiet at the Camp Nou save for the 4,600 traveling United fans high up in the rafters.
Dreams of another comeback
Having overturned a first-leg deficit against Paris Saint-Germain in the previous round to reach this point, perhaps those supporters were starting to believe another improbable comeback was possible.
But any hope they had was extinguished in a disastrous four-minute period of self-inflicted damage.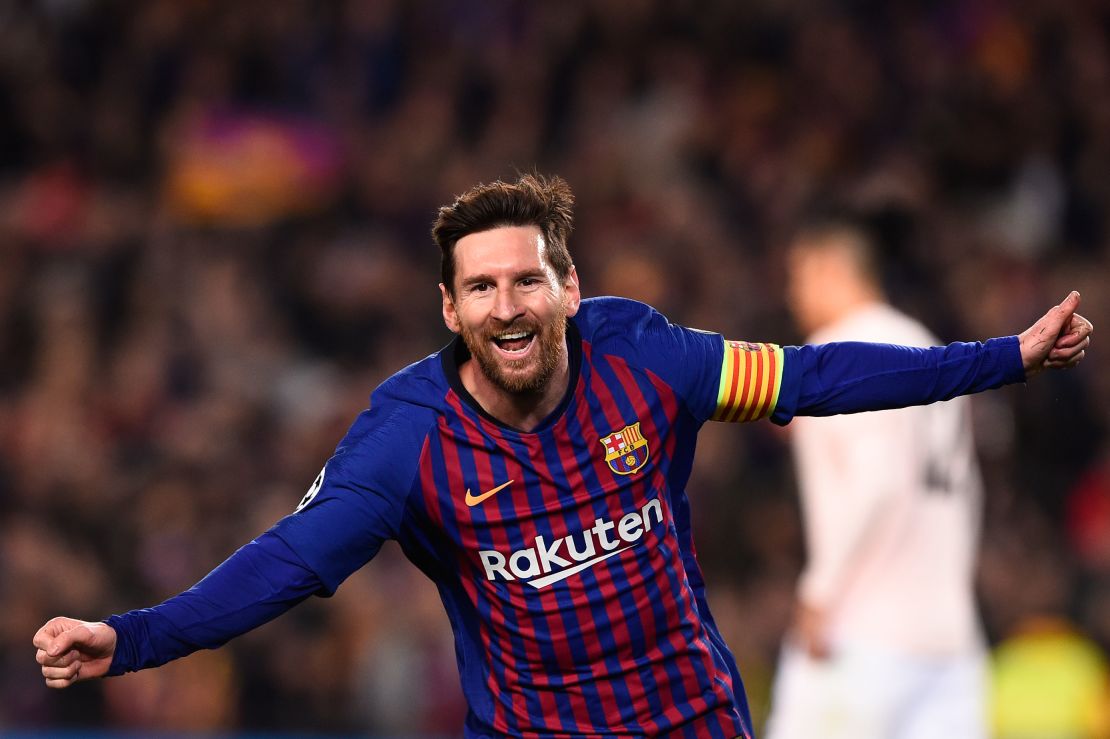 Young, much-maligned for an insipid performance in the first leg, gifted possession to the one player in world football who truly needs no additional help from the opposition.
With time, space and repeated opportunities to clear the ball, the experienced full-back inexplicably twisted himself in knots, allowing Messi to rob him of the ball, cut inside and find the bottom corner.
It was a stunning, unerring strike past De Gea's outstretched arm but such is the regularity with which Messi produces similar moments of brilliance, the finish is unlikely to receive the praise it is truly deserving of.
READ: How much would you pay to watch Lionel Messi?
Just four minutes later, United's self-sabotage was complete and focus turned to salvaging pride and ensuring this didn't become a rout.
Messi once again found space on the edge of the area and – in un-Messi-like fashion – scuffed a tame effort towards goal.
But it mattered not, as De Gea's lapse in concentration saw the ball squirm through his arms and trickle over the line.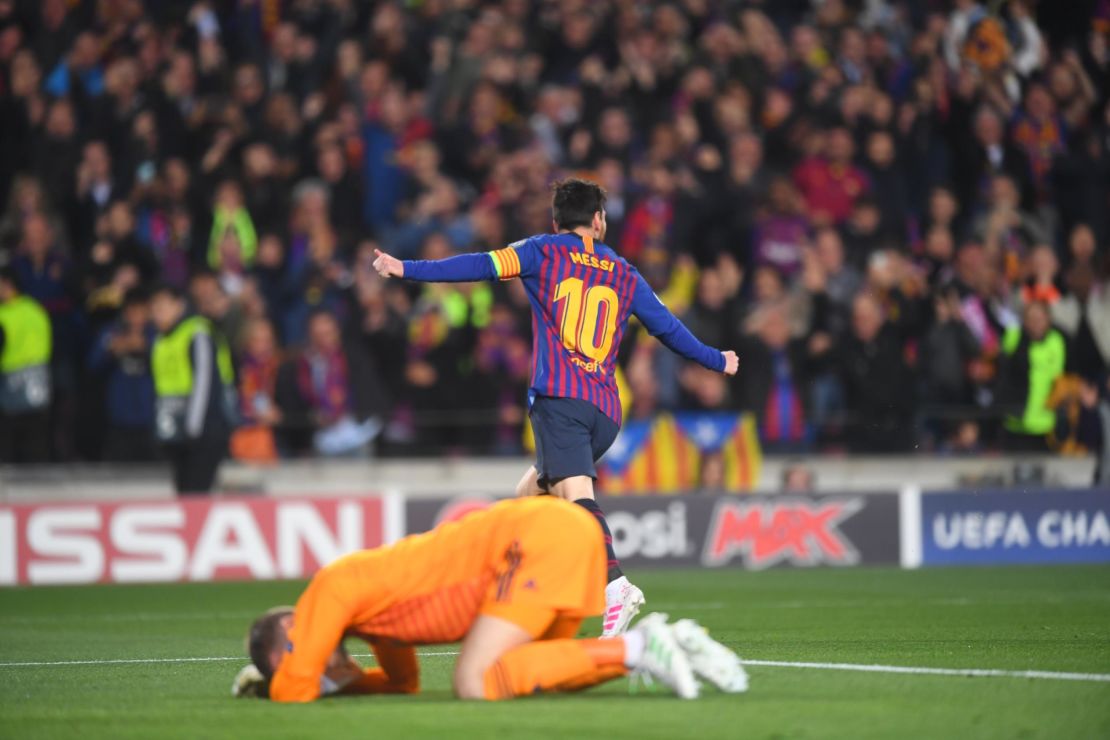 Messi's face said it all, eyebrows raised and a wry grin as he seemed almost embarrassed to celebrate.
From then on it was a procession. United needed three goals and, by now, nobody believed they could get them, not the players, not the fans and not even the ever-postive Ole Gunnar Solskjaer, who sat glumly and powerless on the bench.
Coutinho's exquisite third was the icing on the Catalans' cake and while Barcelona now prepare for another semifinal, United's attention turns to qualifying for next season's competition.