Goalkeeper Wayne Hennessey showed a "lamentable degree of ignorance" of Adolf Hitler and Fascism despite being cleared of performing a Nazi salute in a photograph taken at a team dinner, according to a report published by a Football Association (FA) panel.
The 32-year-old, who plays for English Premier League side Crystal Palace, was charged by English football's governing body after he was photographed with one hand raised in the air and the other across the top of his mouth – which could be interpreted as representing Hitler's mustache – at the dinner in January 2019.
The Wales international denied making a Nazi salute, claiming he was trying to get the attention of the photographer (waiter Jordan Bussolini) and was cupping his hand over his mouth to project his voice – after the photo was uploaded to Instagram by teammate Max Meyer.
The FA cleared Hennessey of making the offensive gesture last month, and has now published a written reason for the decision.
It said the goalkeeper had "categorically denied" making the salute and that the player had claimed to be unaware of what the gesture even meant.
"Improbable as that may seem to those of us of an older generation, we do not reject that assertion as untrue," read the statement.
"In fact, when cross-examined about this Mr Hennessey displayed a very considerable – one might even say lamentable - degree of ignorance about anything to do with Hitler, Fascism and the Nazi regime."
READ: How Borussia Dortmund is leading football's fight against the far-right in Germany
READ: 'Jews to the gas' – The anti-Semitism shaming Dutch soccer
The three-man panel added Hennessey would be "well advised to familiarize himself with events which continue to have great significance to those who live in a free country."
While one member of the panel considered that the "only plausible explanation for the gesture Mr Hennessey made was that it was a Nazi salute," the majority believed his actions were "misinterpreted" online.
"That someone later misinterpreted the gesture may illustrate the perils of social media and the need for people to be careful to avoid such a situation," the statement concluded.
The panel had seen other pictures from the night which showed Hennessey raising his arm in "comparable" positions which "at its lowest" suggested the goalkeeper had been trying to get the photographer's attention.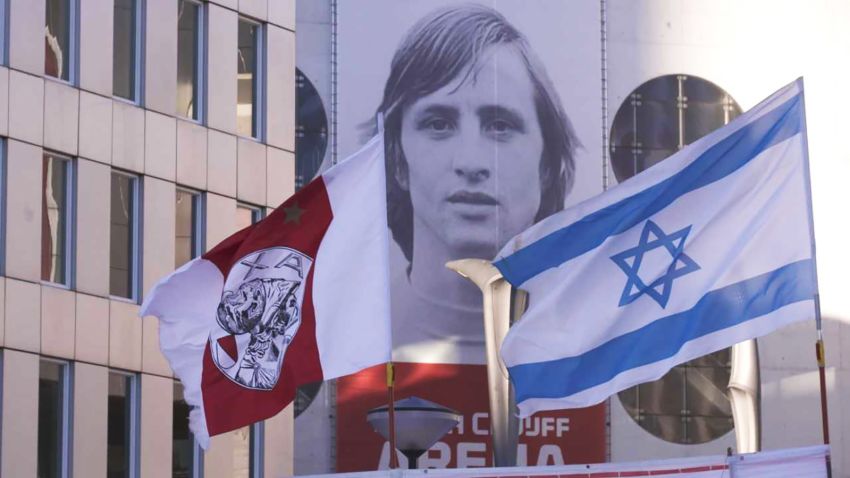 Ajax's 'Super Jews' keep on singing
Crystal Palace conducted an internal investigation and came out in support of its player.
Teammates including Mayer, Connor Wickham, Andros Townsend and Wilfried Zaha all offered evidence to the FA panel, while manager Roy Hodgson delivered a statement backing Hennessey's "good character."