British actress Emma Thompson on Friday climbed aboard a pink boat that has occupied one of central London's main traffic intersections for the past five days as climate change activists protest in the UK capital.
Since Monday, the British-based Extinction Rebellion (XR) group has orchestrated non-violent mass protests, crippling some of city's major traffic routes – including at Marble Arch, Parliament Square, Oxford Circus and Waterloo Bridge – to highlight "disastrous inaction" on climate change.
The grassroots movement has three aims: to get governments to declare a "climate emergency;" to eliminate net greenhouse gas emissions by 2025; and to have citizens' assemblies lead the government on climate and ecological justice.
Friday, Oscar-winner Thompson – known for "Sense and Sensibility," "Saving Mr. Banks" and "Love Actually" – joined protesters in the brilliant Good Friday sunshine at Oxford Circus. She told reporters she was inspired to join after watching the movement over the past week, Britain's Press Association reported.
"This is the most pressing and urgent problem of our time, in the history of the human race," she said, adding that young people have been failed by her generation and politicians.
"I have seen the evidence for myself and I really care about my children and grandchildren enough to want to be here today to stand with the next generation," Thompson added.
Thompson then climbed a ladder leaning on the parked vessel – which has several activists lying beneath it – and emerged on its deck as crowds cheered.
"We are here in this little island of sanity and it makes me so happy to be able to join you all and to add my voice to the young people here who have inspired a whole new movement," she said.
As the actress spoke, police on the ground moved forward and formed a ring around the boat, gently taking a few steps forward to push people back.
A policeman told CNN that about 50 officers had surrounded the boat. He added that people were free to leave but they would not be allowed to return.
Thompson remained on board for an hour. Shortly after she left, police moved in again and began clearing the area.
CNN saw several officers speaking to activists who had attached themselves to the vessel. The activists were told that if they refused to leave, they would be given a sticker and then have to wait to be arrested. Meanwhile, police specialists carrying mountaineering gear inspected how the boat was attached to the road.
Over the next few hours, all activists were cleared before the boat's flags and mast were removed and the vessel was towed away amid boos from the crowd. Police allowed scores of protesters to return to the intersection and they promptly glued themselves to the asphalt and began clapping and singing "Don't Worry Be Happy."
The activists have been bracing themselves for arrests throughout the week. On Friday evening, London Metropolitan Police said they had arrested more than 682 people.
On Twitter, the police said: "The protesters are using tactics of lying on the ground when approached. This means that it takes at least four officers to remove one person to ensure their safety which is resource intensive".
Elsewhere in London, protesters have continued to hold Waterloo Bridge in both directions. Some have glued themselves together and to the ground. XR protester Yanai Postelnik told CNN he estimates a dozen people were arrested at the location Friday.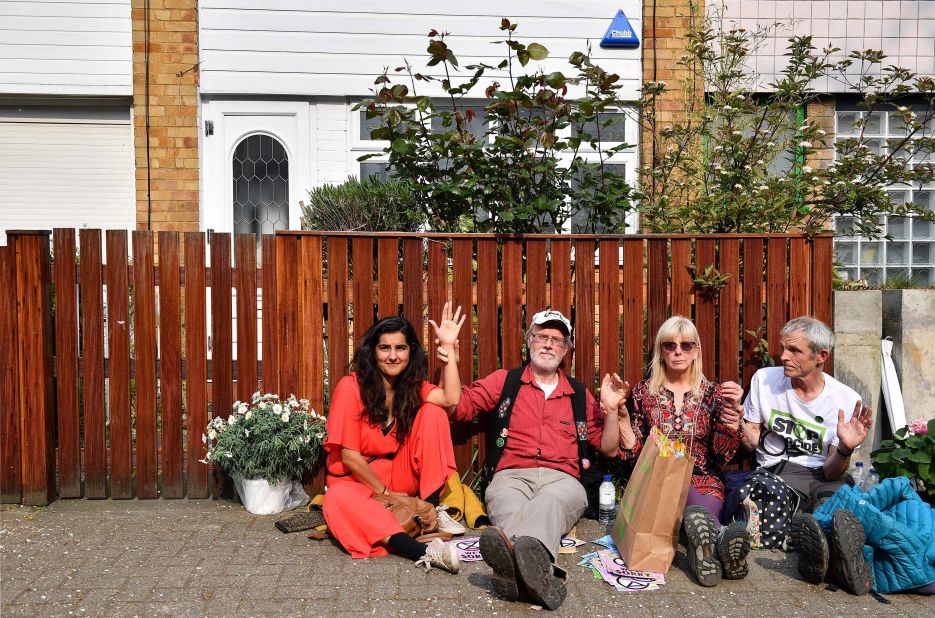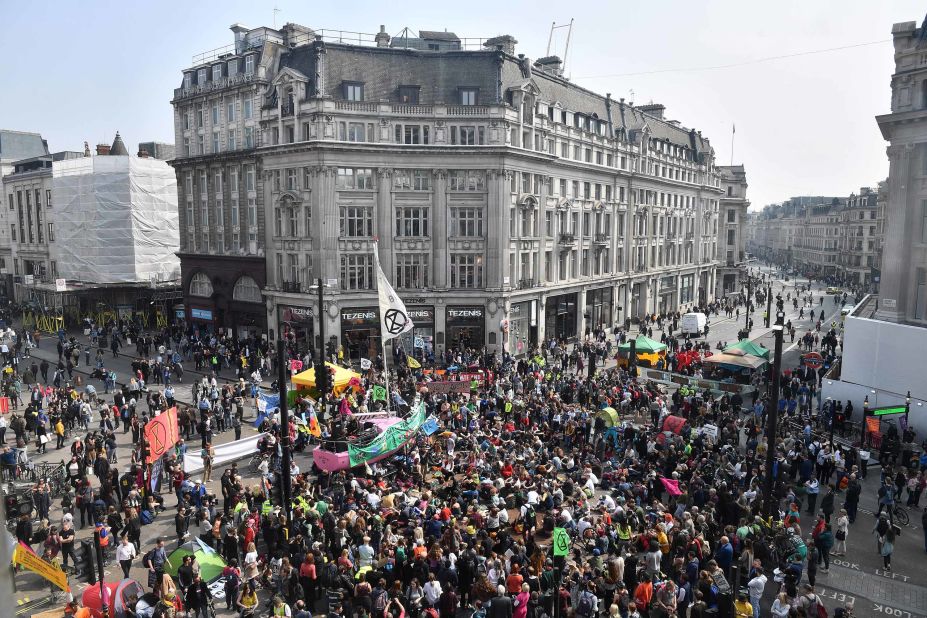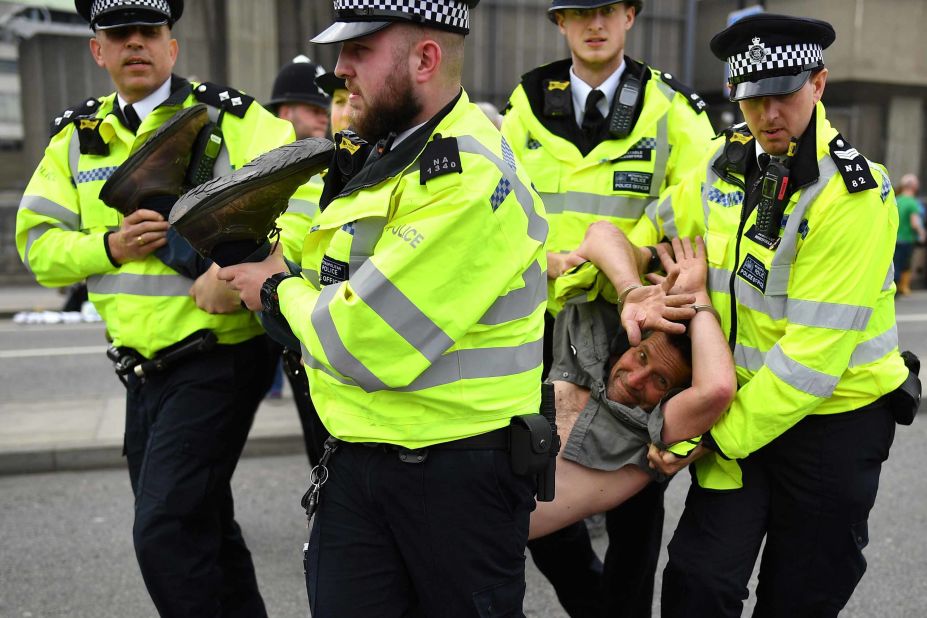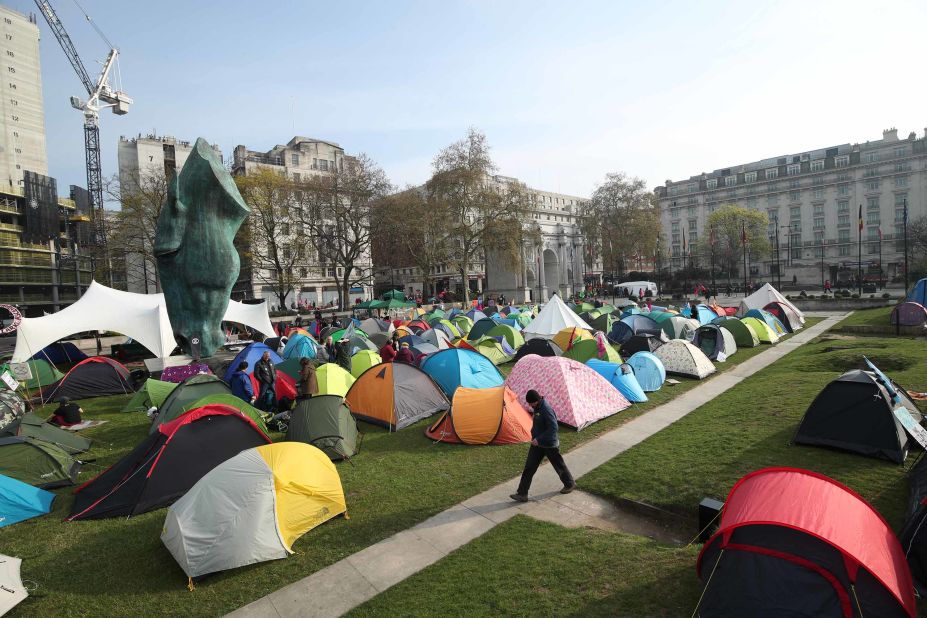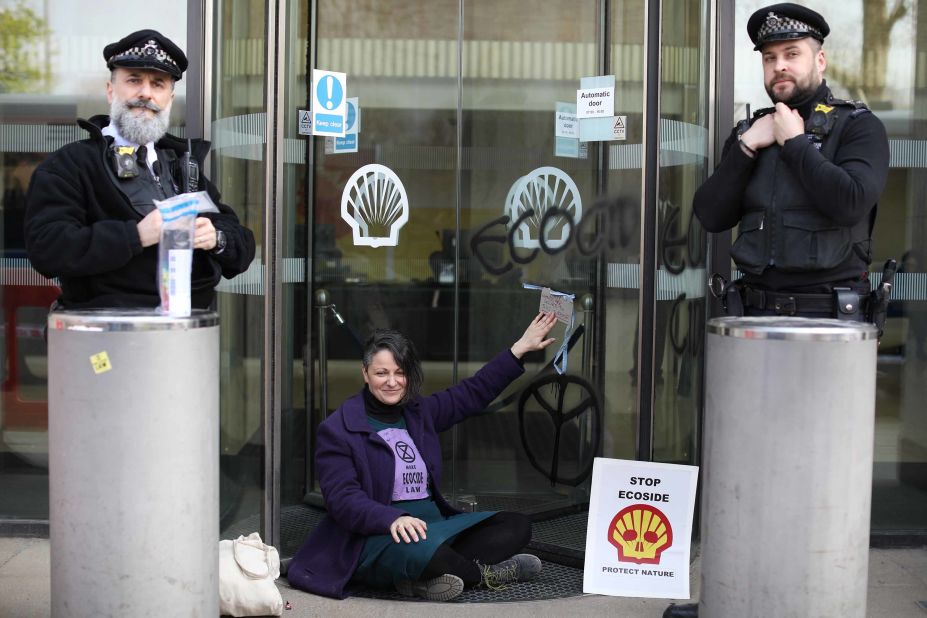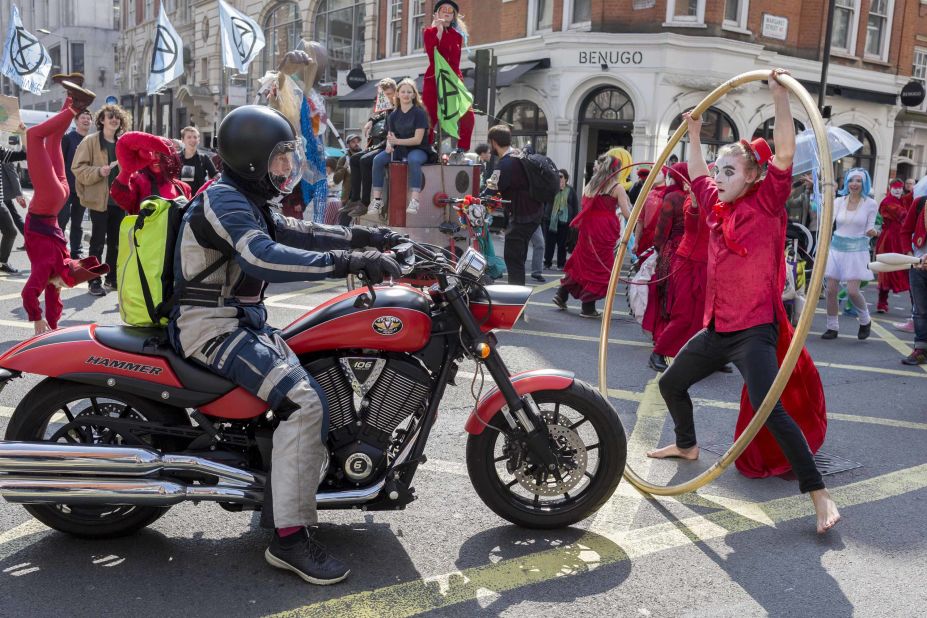 Climate change activists stage protests across London
Demonstrators also staged a rally at Heathrow Airport on Friday, but no flights were affected.
XR said earlier this week that the London protests are part of an international campaign that will see demonstrations in at least 80 cities and more than 33 countries, including the United States, Denmark and Australia.
CNN's Anna Stewart, Rachel Rodriguez, Sarah Tilotta and Livvy Doherty contributed to this report.