Environmental activists across the globe took drastic measures this week to demand that their governments act to curb climate change.
They glued themselves to trains. They blocked major landmarks. They poured fake blood onto the streets.
More than 680 people were arrested in London, where the most prominent protests took place, police said on Friday evening.
Yes, it was disruptive. That was the point.
Many of the protests were part of an "international rebellion," a wave of demonstrations that began on April 15 and is set to continue until April 29. The protests are organized by the UK-based grassroots organization Extinction Rebellion, which says it uses "non-violent civil disobedience to achieve radical change."
These are some of the cities where you may have seen them this week.
London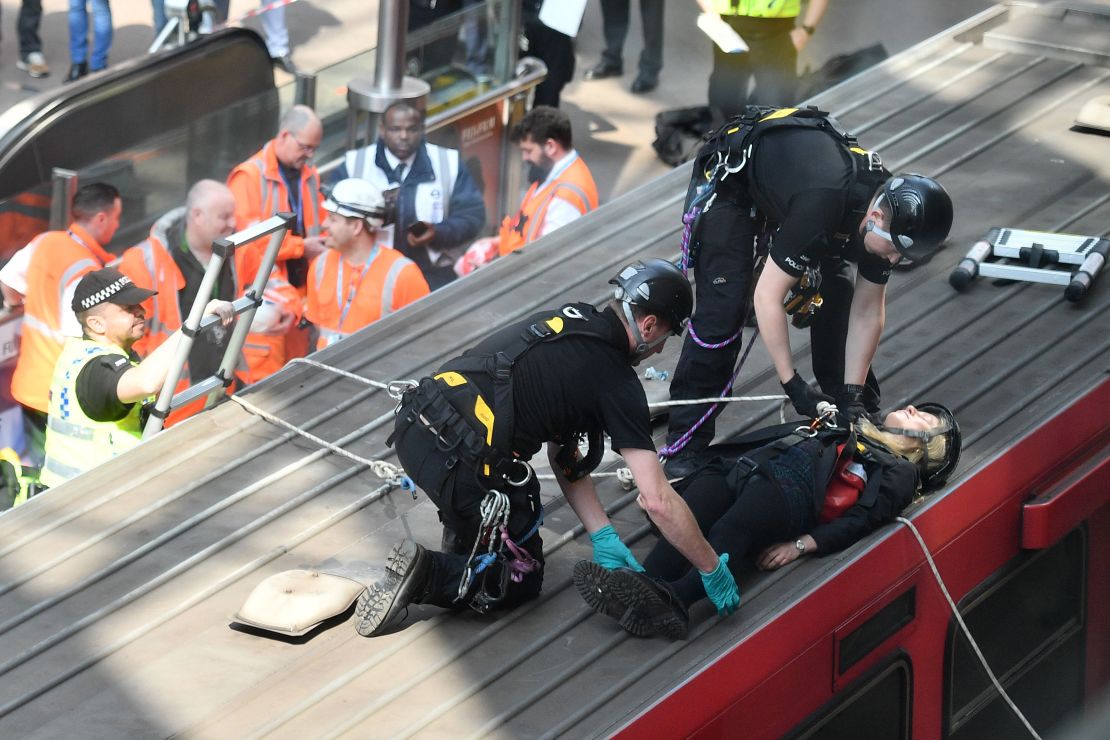 Extinction Rebellion wants the UK government to declare a climate emergency, reduce greenhouse gas emissions to net zero by 2025, and start a citizen's assembly on climate and ecological justice.
Throughout the week, protesters blocked some of London's busiest traffic routes, including at Marble Arch, Parliament Square, Oxford Circus and Waterloo Bridge, while others glued themselves to city trains.
Four activists even attached themselves to a fence outside the London home of Labour Party leader Jeremy Corbyn.
On Friday, activists were joined by actress Emma Thompson after she climbed aboard a pink boat that had been occupying one of London's major traffic intersections for days. Protesters also rallied at Heathrow Airport.
New York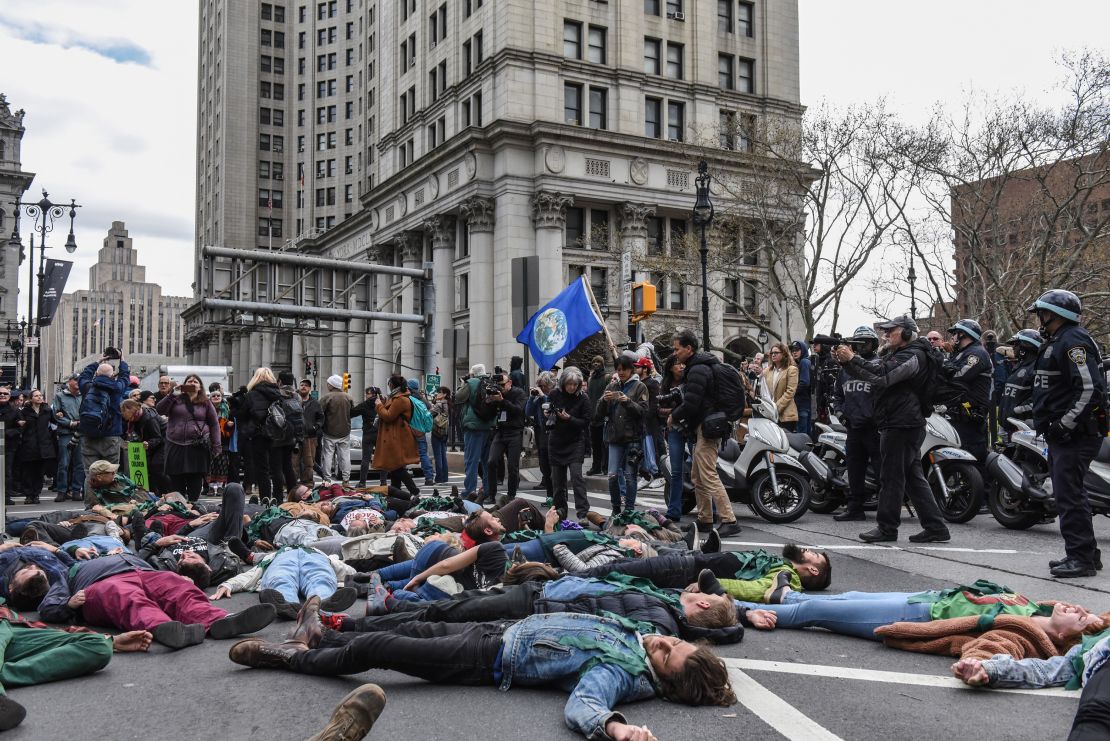 Activists in New York City staged a die-in near City Hall at the base of the Brooklyn Bridge on Wednesday. They were demanding a city resolution declaring a climate emergency.
Sixty people were arrested for disorderly conduct and two people were arrested for reckless endangerment, according to the NYPD.
Two banners, one reading "declare climate emergency," were draped from the traffic lights at the base of the Brooklyn Bridge but were eventually taken down.
Berlin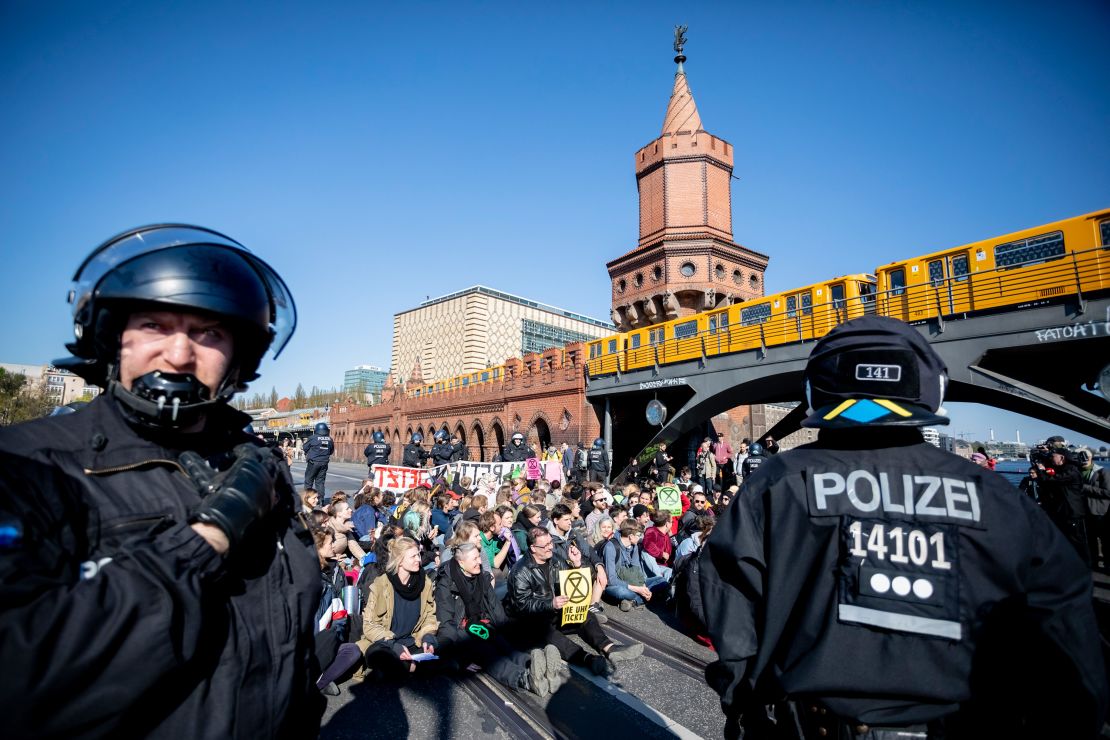 Climate protesters in Germany caused disruptions of their own by sitting down in the middle of the landmark Oberbaum Bridge, as seen in the photo, on Monday. Activists also held demonstrations at the Jannowitz Bridge.
The Hague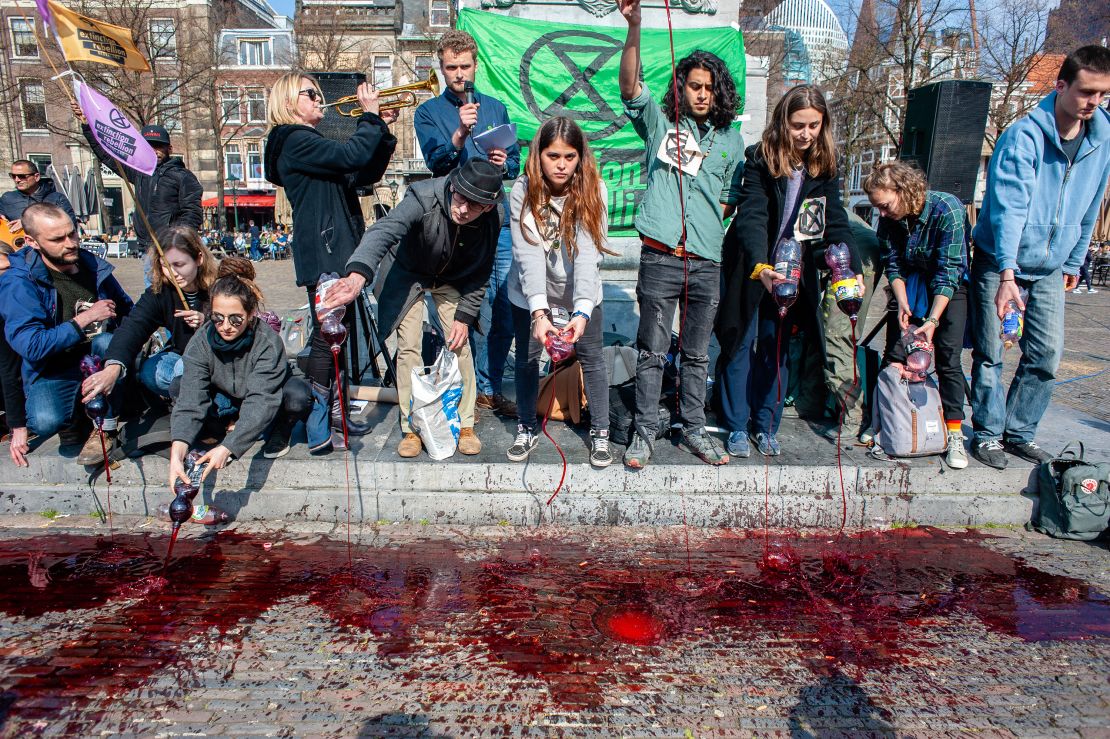 Demonstrators poured buckets of fake blood on the street near government offices in The Hague on Monday.
On Tuesday, protesters occupied the international criminal court building and on Thursday, students throughout the Netherlands staged die-ins.
Paris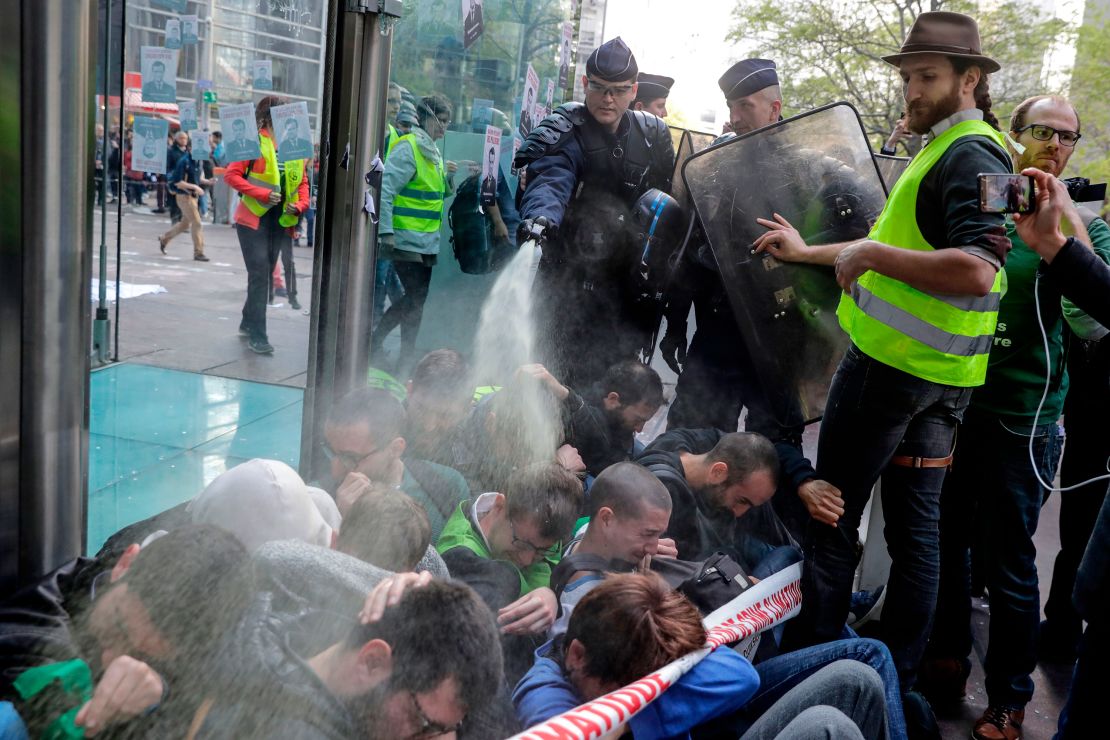 On Friday, thousands of people in the Paris metropolitan area took part in environmental protests organized by groups including Greenpeace, ANV COP21, Les Amis De La Terre and Extinction Rebellion.
In the photo above, a French police officer uses pepper spray on protesters who blocked the entrance to the headquarters of the bank Société Générale on Friday.
CNN's Evan Simko-Bednarski and Julia Jones contributed to this report.