Leaders from across the world have arrived in Beijing for the second Belt and Road Forum, drawn by the possibility of billions of dollars in Chinese funding for infrastructure projects.
Beijing has trumpeted this year's larger turnout of world leaders, with 37 in total compared to 29 in 2017. Major global bodies such as the International Monetary Fund have also flown in to attend the gala event.
But there are notable absences, including key Chinese diplomatic partners, such as Sri Lanka and Turkey, as well as the country's largest trading partner, the United States.
The Belt and Road Initiative (BRI) is Chinese President Xi Jinping's signature global infrastructure policy. First announced in 2013, the project promises to build ports, roads and railways to create new trade corridors linking China to Asia, Africa and Europe.
Since its launch, the Chinese government claims up to 150 countries have signed on board, at least in principle. In the first half of 2019, overseas loans as part of the project have already totaled more than $90 billion.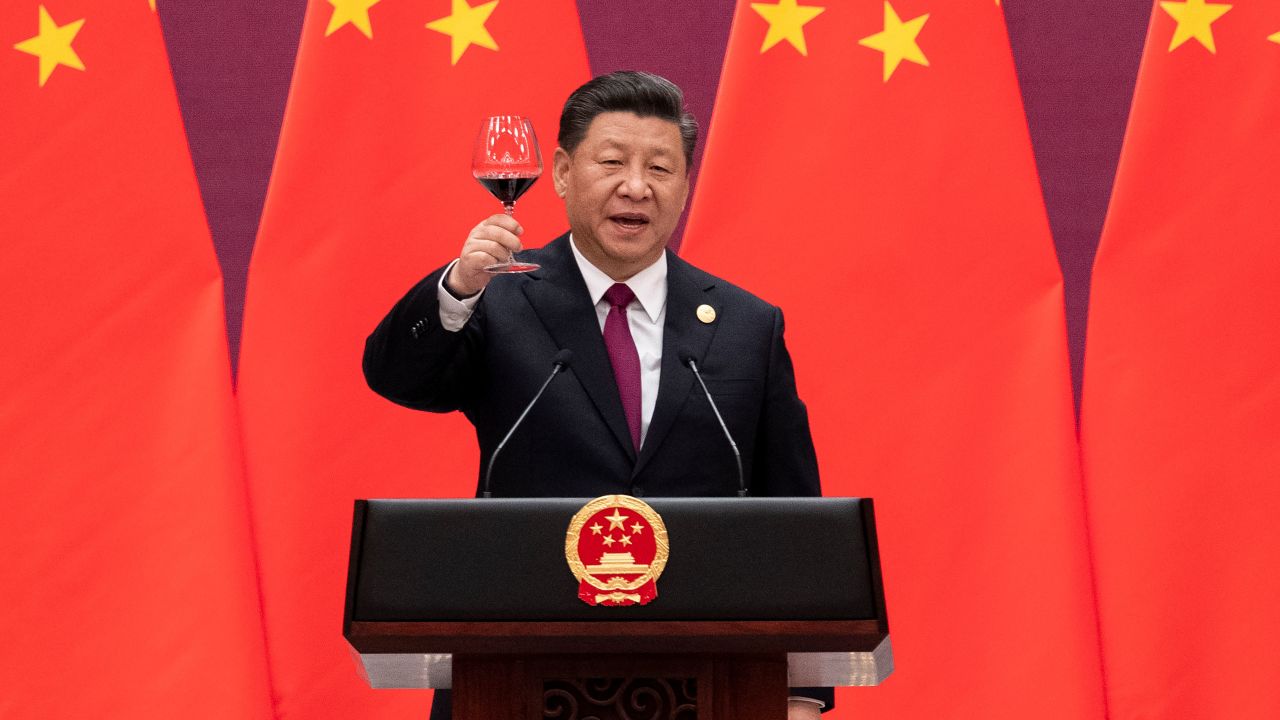 But with the vast loans has come criticism that Beijing is loading up poor countries with unpayable debts to gain a diplomatic or commercial advantage.
President Xi alluded to potential criticisms of his Belt and Road policy in a keynote speech to the gathered world leaders on Friday.
And it isn't just international concerns pushing Beijing to act. There is a growing chorus of dissent inside the Chinese government as well, Lowy Institute Senior Fellow Richard McGregor said.
"For all the pageantry, I think everybody in the Chinese government knows it has to be recalibrated and scaled back, both to fit with criticism overseas and also the potential cost over time at home," he said.
Asian, European leaders head to Beijing
In total, more than 5,000 participants from more than 150 countries have arrived in Beijing for the three day summit, due to end on April 27, Chinese state media said.
According to a list of attendees released by Foreign Minister Wang Yi, a number of European and Asian countries will be sending their leaders to the Belt and Road summit for the first time.
Austrian Chancellor Sebastian Kurz is attending the forum, along with Portuguese President Marcelo Rebelo de Sousa, despite the leaders of the United Kingdom, France and Germany choosing to stay away.
Italian Prime Minister Giuseppe Conte flew to Beijing for the summit just weeks after his country became the first member of the G7 to sign onto the Belt and Road Initiative.
In Asia, Singapore Prime Minister Lee Hsien Loong joined the meeting for the first time, a significant addition for China given the city state's role as a major trading hub and close US partner.
Papua New Guinea, Thailand and Brunei also attended for the first time, while Japan sent a special prime ministerial envoy in the latest sign of warming relations.
Not all of the attendees are fresh faces, however. The leaders of Pakistan and Malaysia have opted to attend the forum again, despite growing concerns in both countries over the cost and debt burden of Chinese-backed investments.
McGregor said for pragmatic leaders there was little harm in heading to Beijing for a "photo op."
"It costs them nothing and in fact it might benefit them," he said.
Notable absences
There are still a number of glaring gaps at China's big event.
The leaders of the United States and its close allies Australia, New Zealand and Canada have all declined to attend.
More concerning for Beijing was absence of close partners Sri Lanka and Indonesia, with the leaders of both countries choosing to stay away.
Sri Lanka signed over the strategically important Hambantota port to a Chinese state-owned company on a 99-year lease in 2017. The transfer of the port was to lift some of the enormous billion-dollar debts Sri Lanka owed to Beijing, debts which helped fund Hambantota in the first place.
It's not clear whether Sri Lanka's decision not to send the prime minister is connected to last week's terror attacks.
Indonesian President Joko Widodo has also faced criticism over Chinese-backed projects in Indonesia during his recent re-election campaign. Widodo attended in 2017 but has sent his outgoing vice president Jusuf Kalla for the latest meeting in Beijing.
Another high-profile attendee in 2017 was Turkish President Reccip Erdogan but his country has been scathing in its criticism of China's detention of hundreds of thousands of Uyghur Muslims in the Western region of Xinjiang.
Erdogan has not returned to Beijing this year.
Debt diplomacy
The Trump administration has been highly critical of Beijing's lending practices, with US Vice President Mike Pence denouncing it as "debt diplomacy" in October.
"The terms of those loans are opaque at best, and the benefits flow overwhelmingly to Beijing," Pence said.
A 2018 report by Harvard University academics said China was imposing high levels of debt on nations in the Asia Pacific to "acquire strategic assets or political influence over debtor nations." China has strongly denied the US allegations about its lending practices.
But McGregor said there was no doubt the Chinese government was planning a recalibration of its Belt and Road plan in the face of international pushback and criticism.
Individual deals could expect more scrutiny in the future, he said, to ensure they imposed a more acceptable level of debt and environmental impact. In his speech Friday, Xi said they needed to focus on "high-quality infrastructure."