Six Marxist university students who wanted to spend International Labor Day working alongside regular laborers have vanished in China, the latest in a series of disappearances and detentions of student activists.
An activist group linked to the six missing students announced their disappearance in a statement released Tuesday. CNN tried to reach out to the students but found their phones were switched off.
Since August 2018, left-wing students, including those from Beijing's prestigious Peking University, have been detained across China apparently over their involvement in worker protests in different parts of the country.
The Chinese government is highly sensitive to attempts to organize protests or support what it considers subversive messages. In most countries, International Labor Day is often marked by parades and demonstrations held by trade unions, but in China is generally regarded as a holiday, despite the country's Marxist roots.
The latest round of disappearances appear to have taken place in recent days, ahead of a speech Tuesday by President Xi Jinping in honor of the 100th anniversary of the May 4 student protests.
Former president of the Peking University Marxist Society, Qiu Zhanxuan, announced on social media Sunday he planned to head to a well-known job market on the outskirts of Beijing, where thousands of migrant workers gather daily to find odd jobs.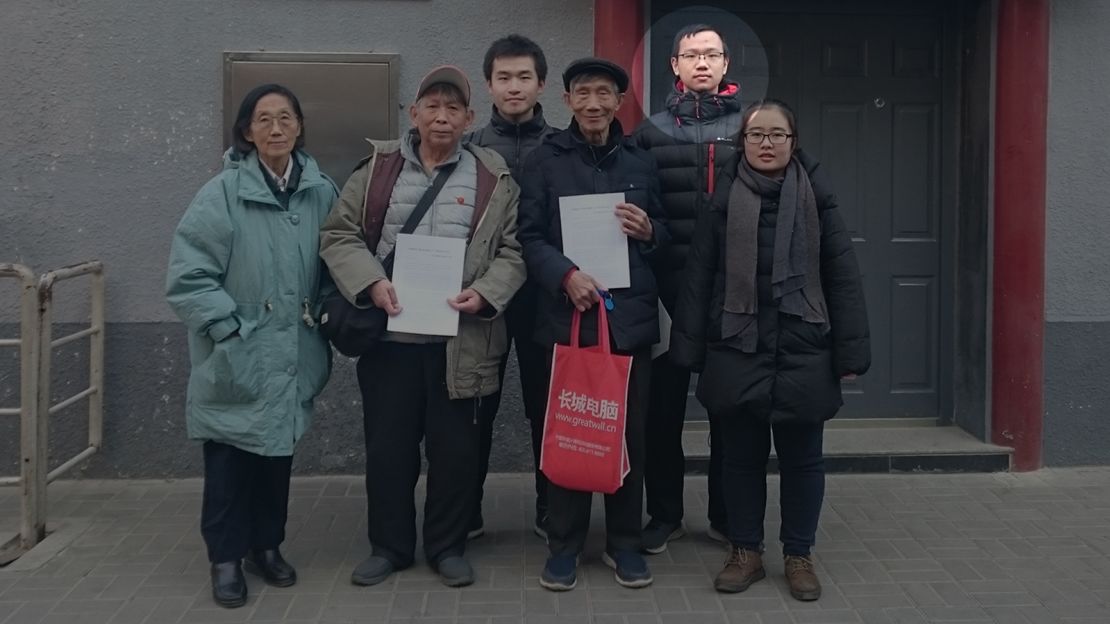 Workers in China are supposed to have several days off during International Labor Day holiday, and Qiu said he intended to work alongside average laborers during this period, adding he didn't believe his plan would be well received by the government.
"If doing this kind of manual labor makes me disappear, everyone knows who did it," he wrote on his social media.
On Sunday, while walking with four other students, Qiu posted pictures of six men who he said were plainclothes police officers following the group. Then the public posts stopped. The next day, an activist group associated with Qiu announced the five members were missing.
CNN called Qiu and another of the missing student's numbers, but both phones were switched off. It isn't the first time Qiu has been disappeared. In December, he was bundled into a car by suspected plainclothes police officers.
Qiu and his group weren't the only Peking University students to vanish in the past week either. On Sunday evening, student Shen Yuxuan sent messages to a friend saying she was being harassed by a group of policemen and security guards on campus. Shen was also associated with Qiu's Marxist Society.
She hid in a bathroom, according to messages seen by CNN, but the male assailants broke in and dragged her out. She hasn't been seen since, and her phone also appeared to be switched off.
Beijing's Haidian district police, whose jurisdiction includes Peking University, declined to comment Wednesday. Repeated calls to the school administration also went unanswered.
The stifling of dissenting voices before a sensitive anniversary is a common practice both in Peking University, China's first Western-style university, and the country more broadly.
Saturday marks the 100th anniversary of mass student protests against the then-Republican Chinese government, following the Treaty of Versailles, which protesters saw as a humiliation for the nation with Western powers carving up their interests in China.
In a speech to students and top Chinese leaders on Tuesday celebrating the anniversary, President Xi praised China's young people for their creativity and passion, but also called on them to love their motherland and follow the ruling Communist Party's leadership.
Tolerance of student activism is unlikely to change with less than a month to go before the 30th anniversary of the Tiananmen Square massacre, the brutal military crackdown on pro-democracy student protesters in 1989.