Trainer Aidan O'Brien made history in Newmarket Saturday, becoming the first trainer to win the 2,000 Guineas three times in a row in nearly 200 years.
The Irishman's Magna Grecia, ridden by his son Donnacha O'Brien, won the first Flat racing Classic of the season to also give O'Brien his 10th win in the prestigious race.
"We couldn't be happier," O'Brien told ITV Sport after his third successive win, following in the victories of Saxon Warrior and Churchill. "It's incredible. It's a massive team effort. It's really exciting."
Magna Grecia finished comfortably ahead of King of Change in second by two-and-a-half lengths. Skardu was third.
"I don't think people give him enough credit," said winning jockey O'Brien, who rode Saxon Warrior to victory in last year's race.
"He's a genius and I'm just learning as much from him as I can."
Visit CNN.com/Sport for more news, features and videos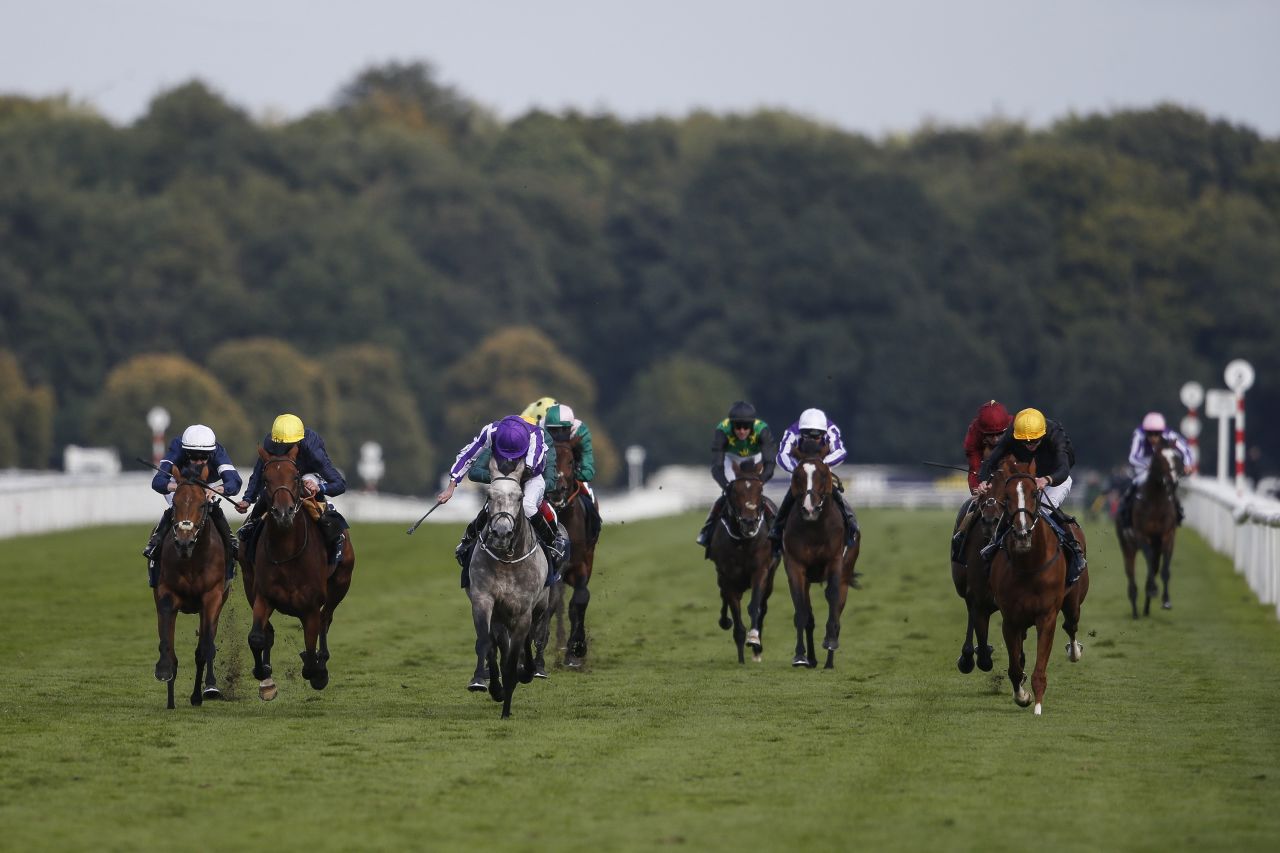 A guide to racing's English Classics
The 2,000 Guineas is a straight mile test for thoroughbred three-year-old colts and fillies and was first run in 1809. It was instigated by Sir Charles Bunbury, who had earlier established The Derby at Epsom.
The name refers to the original prize fund – a Guinea was equivalent to 21 shillings or £1.05. The purse is now £500,000 ($682,800) with £283,550 ($365,600) going to the winner.
The 2,000 Guineas Stakes, as it is properly known, represents the first leg of the English Triple Crown, alongside The Derby and the St. Leger. But the demands for both speed and stamina – from the mile of the Guineas to the mile-and-a-half of The Derby and the mile-and-three-quarters of the St. Leger – mean the feat is rarely attempted.