A controversial law designed to stem the flow of misinformation online in Singapore could damage the city state's reputation for innovation.
Google, Facebook, and Twitter voiced their reservations on Thursday about the statute after it was approved by lawmakers in Singapore. The new law criminalizes the spread of "false statements of fact," as defined by the government.
Critics argue the law will hurt freedom of speech by forcing social media platforms to censor users in order to avoid potential fines.
Google (GOOGL), which has its Asia headquarters in Singapore, says it was "concerned that this law will hurt innovation" and that "how the law is implemented matters."
Simon Milner, vice president of public policy at Facebook (FB), said the company remains "concerned with aspects of the new law" and hopes the government will take a "proportionate and measured approach" in applying the rules.
Twitter (TWTR), which said it has privately raised its concerns with the government, also expressed uncertainty about how "the full extent of the law" would be enforced.
A company spokesperson said that it would watch if "the concerns carefully articulated by academics, journalists, and civil society groups in Singapore and around the world over recent weeks will be addressed appropriately."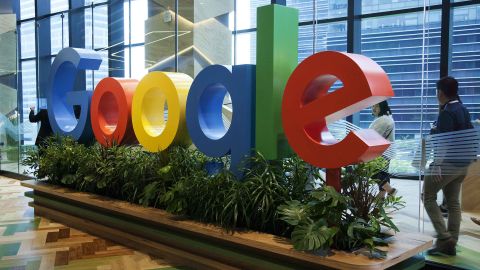 The law criminalizes false statements that threaten Singapore's national security, "public tranquility" and the "friendly relations of Singapore with other countries."
It also seeks to prevent users from inciting hatred online, or acting to diminish public confidence in the government.
Companies found guilty of spreading "fake news" can face fines of up to 1 million Singapore dollars ($733,000).
The new rules, which were approved on Wednesday, pose a fresh challenge to social media companies that have been under pressure around the world to crack down on misinformation and offensive content.
Last month, the governments of New Zealand and France summoned major tech CEOs to meet with them in Paris to discuss ways to end extremist activity online. That summit is scheduled for next week.
"The intensity of the debate over the last few weeks has highlighted the need for a full and transparent public consultation," a Google spokesperson said Thursday.
"Misinformation is a challenging issue and we are working hard to address it," the spokesperson added.