Over 60 million voters are going to the polls across the Philippines for midterm elections on Monday that are being seen as a bellwether for the popularity of President Rodrigo Duterte.
While more than 18,000 government posts are up for grabs, the highest office in the land is not being contested. Nonetheless, the election is widely considered to be a referendum on the brash, plain-spoken leader's three years in office.
Duterte's divisive policies, including his war on drugs, which has seen thousands of people lose their lives in extrajudicial killings, have provoked a chorus of condemnation from human rights groups at home and overseas.
But opinion polls in the lead-up to the election have been favorable to the president, suggesting many in the country still admire his strongman tactics.
In early May, Philippine pollster Social Weather Stations (SWS) reported a record high approval rating for the Duterte administration of 72% – classified as "excellent."
The high approval rating is likely indicate a smooth path to power for politicians who have aligned themselves with the ruling PDP-Laban party.
The party's high-profile candidates include Duterte's former special assistant-turned-Senate candidate Bong Go, former Philippines National Police (PNP) chief Ronald "Bato" dela Rosa – who oversaw much of Duterte's war against drugs – and Imee Marcos, daughter of former dictator Ferdinand Marcos.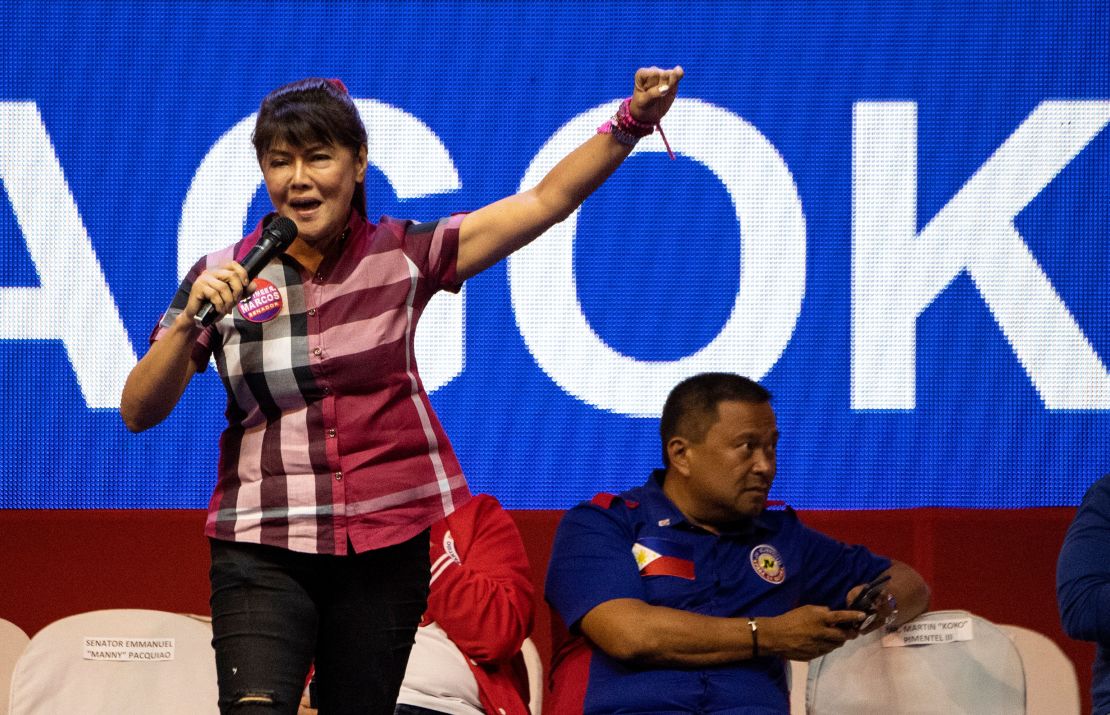 High turnout expected
Half of the country's 24-seat Senate is up for grabs, potentially allowing Duterte to strengthen his support base and push through some of his more controversial policies.
"All eyes are in the 12 seats of the senate – it somehow serves as a proxy, a referendum for the administration as the president is not subject to re-election," says Aries Arugay, an Associate Professor at the University of the Philippines Diliman.
"Looking at polls leading to the election, it's a possibility that 80% of the candidates that Duterte endorsed might win. This is something that has something to do with his popularity and trust ratings remains high despite what he has done in the past three years."
The president has indicated his support for the death penalty in the predominantly Catholic country, despite opposition from the Vatican. The Philippines abolished the death penalty in 2006.
Critics also fear that if Duterte tightens his hold on the Senate, he'll more easily be able to rewrite the constitution, potentially lifting the limit on six-year presidential terms.
"If he takes full control, then we would really see the complete diminution of check and balances," says Arugay.
"The Senate is the last bastion of resistance, if he controls a supermajority it will be easy for him to implement an agenda if he so desires."
Duterte has declared a special non-working holiday in hopes to push up turnout – which in recent elections has been above 70%.
Voter Louie Valenzuela, told news agency AFP that he saw graft as a main issue in the election.
"It's very important to vote because this is for the younger generation who will also get to vote soon, like my children," he said. "Today we will vote for our new leaders and (I am) hoping that this could end corruption."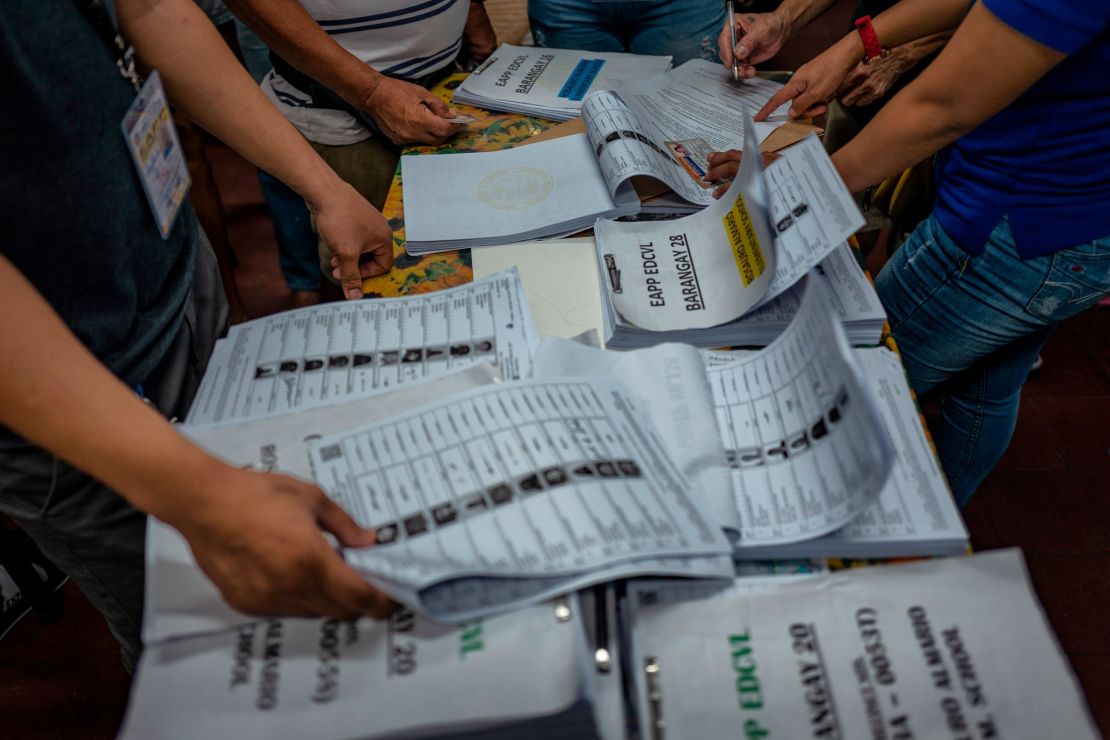 Voting amid tight security
The Philippines National Police has deployed 160,000 officers and other personnel to polling stations to ensure that voting goes ahead free of violence.
Even before polls opened, there were reports of vote-buying on a "massive" scale. However, PNP Chief Oscar Albayalde said that some complaints had been exaggerated by candidates or their supporters.
"The reports of vote-buying come from everywhere although some of the reports are not confirmed and are not actually true," he said, according to CNN affiliate CNN Philippines.
Albayalde added there had been 79 cases of voter fraud so far, with as many as 240 people implicated in the schemes. The vast majority of offenders had been apprehended, he said.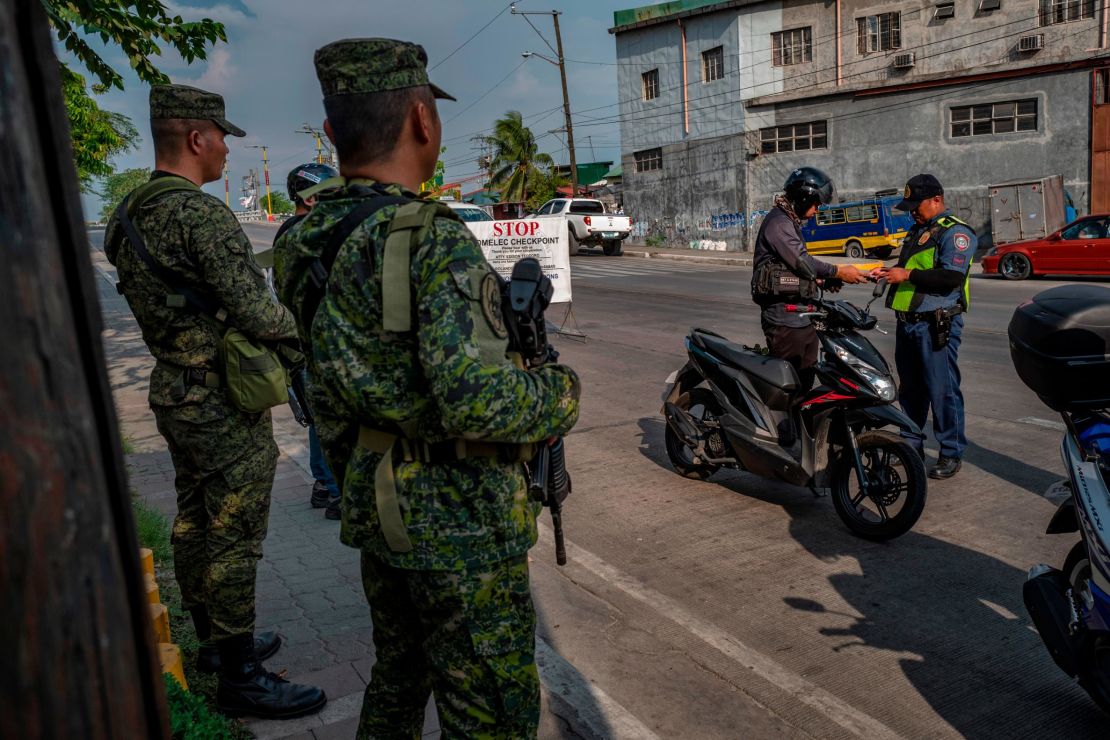 Voting machine issues
Early reports suggest that districts have been beset with problems, including technical issues that are not allowing voters – and even some candidates – to register their choices.
Former Vice President Jejomar "Jojo" Binay, who is running for a House of Representatives seat in the Metro Manila district of Makati, failed to vote after a paper jam meant his ballot was rejected eight times, CNN Philippines reported.
Elsewhere, the candidate for mayor in Pasig, Vico Sotto, refused to cast his vote until voting machine issues had been addressed. He said he had received reports of 35 defective machines in the city, another part of the capital region.
The country's state-run PNA news agency reported that election officials in the city of Pagalungan in Maguindanao had resorted to counting people's votes by hand after as many as three dozen voting machines malfunctioned.