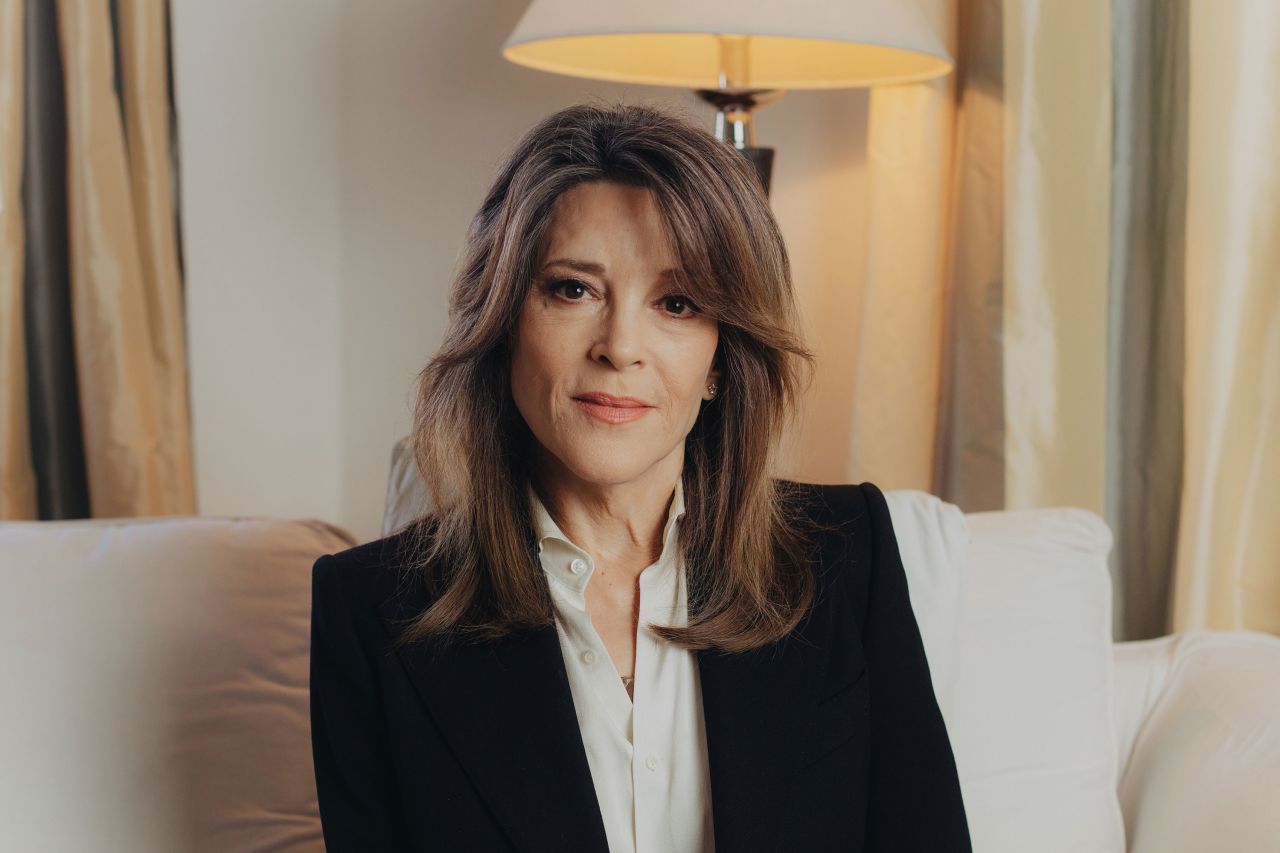 In pictures: Presidential candidate Marianne Williamson
Updated 2217 GMT (0617 HKT) March 04, 2023
Marianne Williamson, a best-selling author who is perhaps best known for being a spiritual counselor to Oprah Winfrey, is running for president again. Her previous bid for the White House, in 2020, was unsuccessful.
Williamson said in a February 2023 statement teasing her announcement that she was motivated to run by "a realization of the Democratic Party's shift away from the party of President Franklin Roosevelt" and "the economic injustices endured by millions of Americans due to the influence of corporate money on our political system."
"The opponent is not a specific situation or circumstance," Williamson said at her campaign launch. "The opponent is an economic mindset that has had its grip on this country for the last 50 years."