After being born to musical parents, Jessica Springsteen might have felt pressured to go into the family business.
However, the daughter of rocker Bruce Springsteen and singer-songwriter Patti Scialfa instead excels in a very different skill – show jumping.
The 27-year-old is one of America's top equestrian riders and is currently participating in the sport's showpiece Longines Global Champions Tour (GCT) and Global Champions League team event.
"We had a really grounded upbringing and it was nice that I always had riding to focus on and have something a little bit for myself," she told Aly Vance for CNN's EQ equestrian show in Miami.
"I think that really helped me grow and become who I am today. And it taught me to work hard and to dedicate myself to something.
"It's great that they [parents] come and share it as a family, they're my biggest supporters."
READ: Global Champions 2019 – Schedule and results
'Olympics is definitely a dream'
Growing up, music was very much in the background as Springsteen became infatuated with horses at an early age after her mother began taking riding lessons.
It was a passion that developed throughout her childhood and continued during her time studying at college.
"It always just felt so natural to me, there was never a point in my life that I didn't want to compete," she said. "I always knew I wanted horses to be a part of my life.
"I mean the Olympics is definitely a dream one day. What's great about this sport is that there's such a longevity to your career.
"I think it's all about timing, and I hope that it will be the right time for me."
READ: Goldstein soars to win in Shanghai leg of Global Champions Tour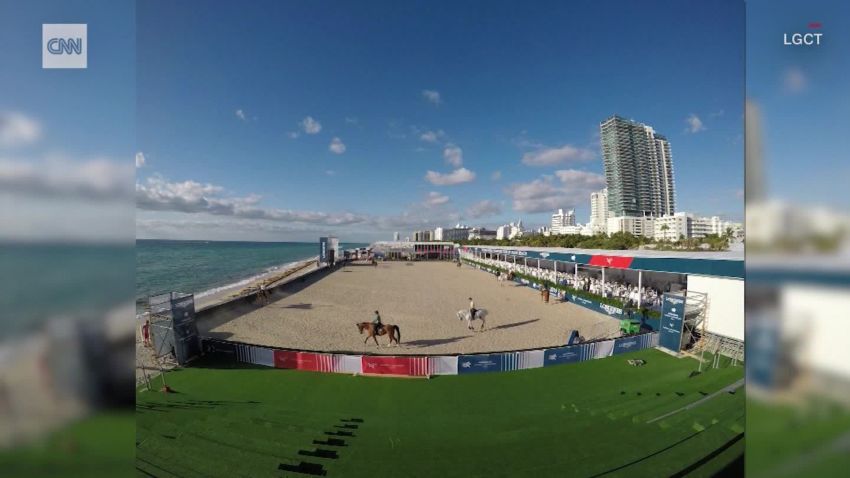 LGCT Miami: Building a stadium on the sand
A famous father
Springsteen is now a huge advocate of the prestigious Global Champions Tour and was team manager for the Miami Celtics at the recent stop in Florida.
Being the boss is a responsibility she enjoys despite not necessarily liking the extra attention.
But for her, the attraction of showjumping is the art of blanking out everything else when she's competing.
"The one thing that draws me to this sport and what I love so much about it, is that when you're in that ring for 90 seconds everything else just kind of fades away," she said.
"You're focused on you and your horse. You're not thinking about anything else for a second."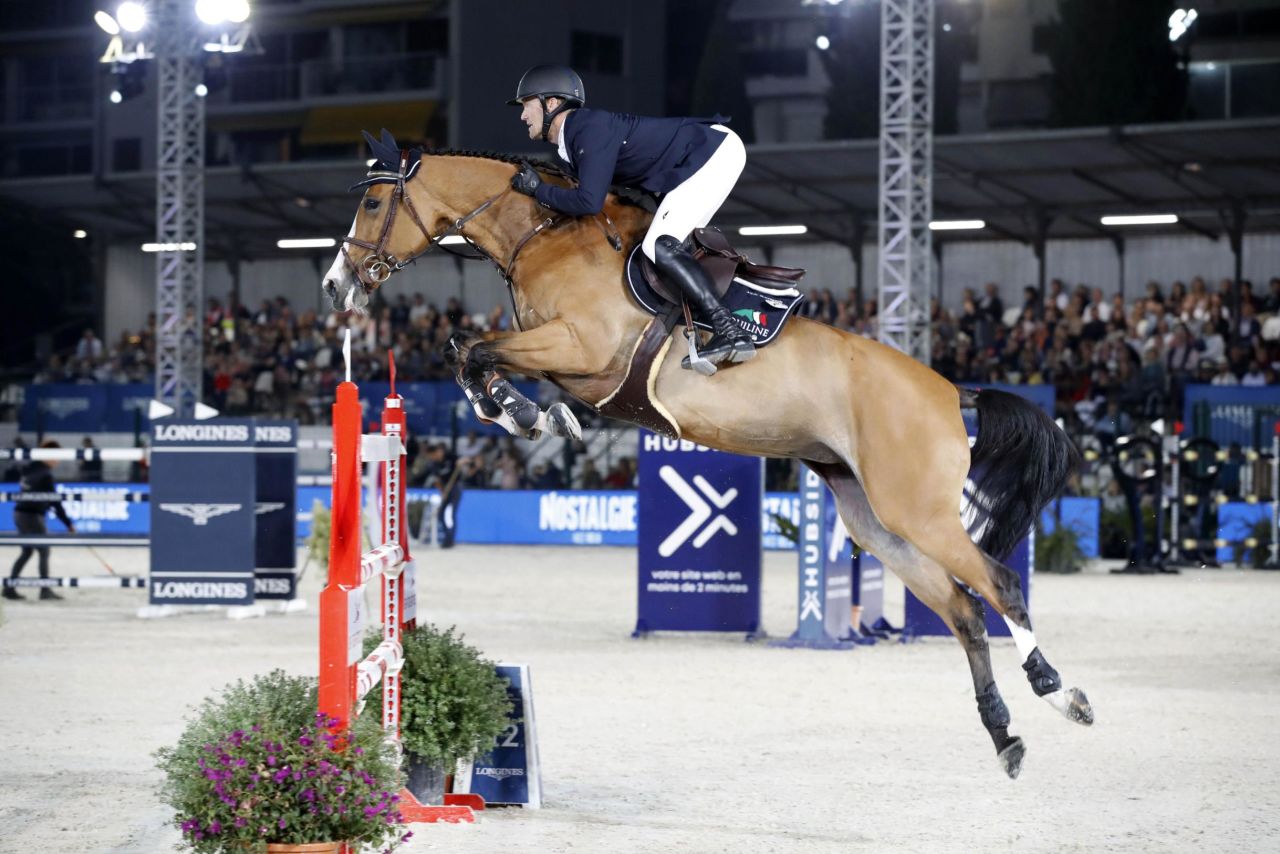 Longines Global Champions Tour 2019 season in photos
Springsteen's parents are regular spectators and father Bruce will often sync his schedule to her events.
"He finds watching me ride really relaxing, I think," she said.
"I don't think he gets as nervous as my mom but they both really love to come. So I am happy they love it as much as I do."
Watching how the GCT has helped grow the sport both within America and around the world has also been a huge source of pride for Springsteen.
The recent leg at the iconic Miami Beach venue highlighted that the glory days are still ahead for American equestrianism.
Visit CNN.com/Sport for more news, features and videos
"I think there's so many top US riders and so many great riders coming up, so I think it's amazing to have an event like this that attracts all the best," she said.