PGA Championship winner Brooks Koepka has set his sights on a period of domination after securing his fourth major title at Bethpage Sunday.
The 29-year-old retained the Wanamaker Trophy to become the first player to win his first four majors inside two years and he is confident he has more to offer.
"Double digits, easy! I don't see why I can't get to double digits," he told CNN Sport's Don Riddell when asked how many majors he can win during his career.
"I got four now, I'm 29, and they say you don't peak until you're in your thirties. So, hopefully, I peak then."
READ: Brooks Koepka clinches fourth major at PGA Championship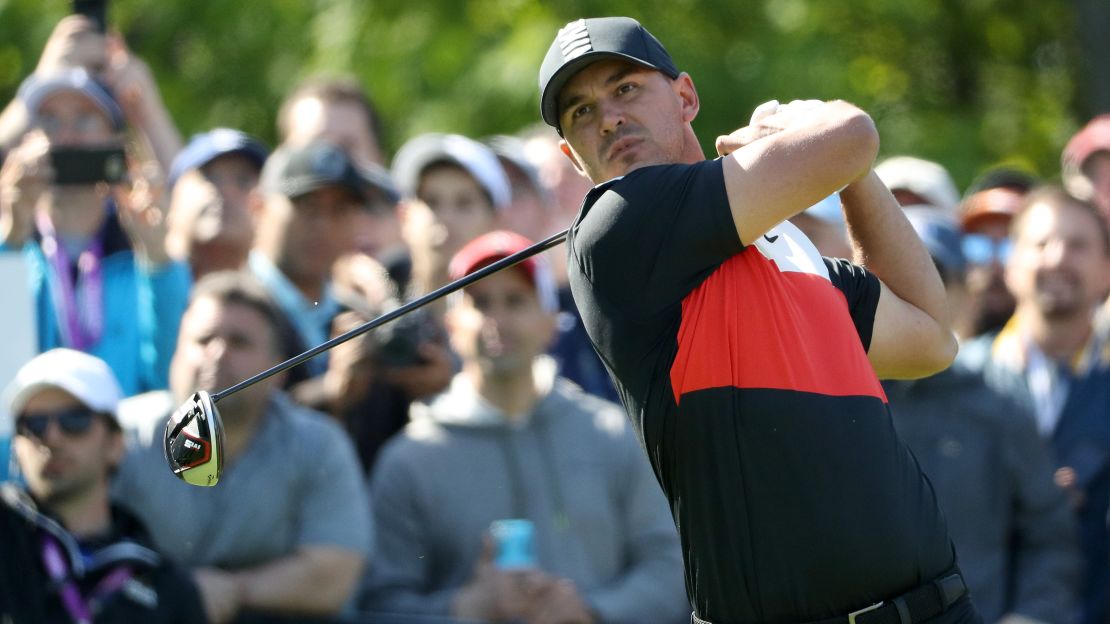 'I wasn't afraid'
The Floridan was in a league of his own for most of this year's PGA Championship, going into the final day with a healthy lead of seven shots.
Despite a late surge from close friend Dustin Johnson, Koepka managed to hold his nerve to win with two shots to spare.
"I was up against the ropes, it wasn't easy. It wasn't fun," he said, describing his mini-meltdown when he dropped four straight shots on the last day.
"I wasn't afraid. I mean I always had a lead, so what's there to be afraid of."
If anything, the pressure made the win that bit sweeter.
Despite two US Open titles and a PGA Championship already to his name, Koepka struggled to contain a rare show of emotion on the 18th green.
"It was special. To see that putt drop it was absolutely incredible," he said after clinching the win.
"The emotion I had was something I've never experienced as a golfer, something you don't see very often, even with me.
"I'm emotionless, I can be stoic at times but that one meant more to me than I think people will ever know."