Bani Qais, in Houthi-controlled Yemen
CNN
—
Issham Beshir is two years old. She's twig-thin and so badly malnourished she's yet to take her first steps. The world is trying to help her and nearly 16 million more hungry people in Yemen by sending food.
But, according to UN reports and CNN reporting on the ground, some of that food is being stolen by Iranian-backed Houthi rebels, on a scale far greater than has been reported before.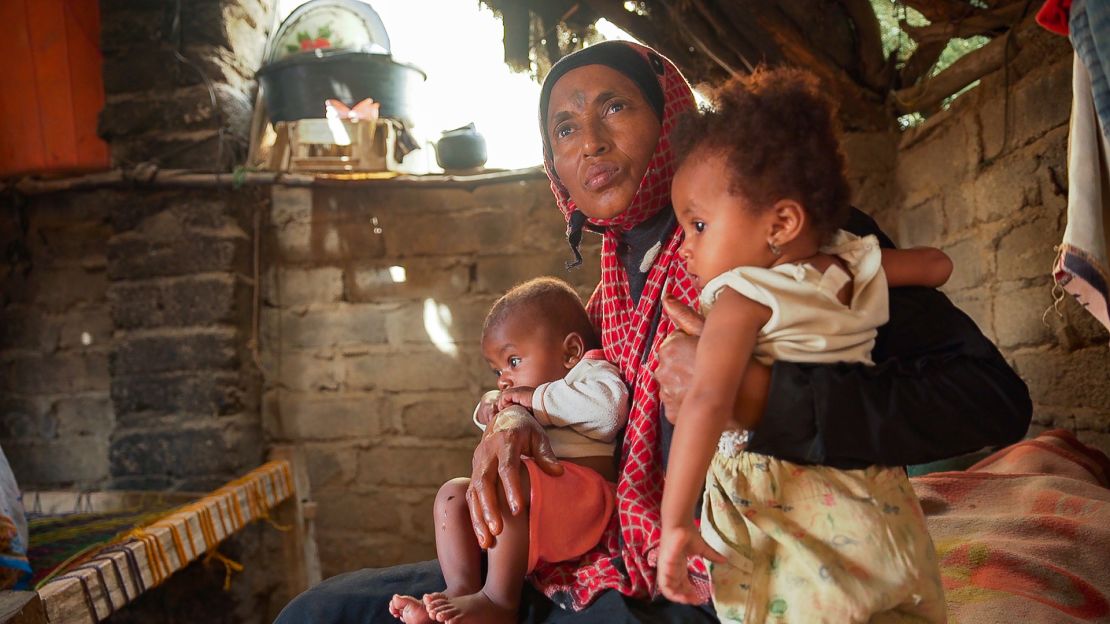 Last year the United Nations found 1% of aid was going missing, acknowledging that the abuse could be more widespread. Now, a CNN undercover investigation has found dozens of areas in the war-torn country where – on paper – aid has been delivered. But in reality, many families are not being helped.
UN chief threatens to suspend aid in Yemen after CNN investigation
The UN suspects that supplies are being diverted away from famished children toward fighters or supporters of the Iran-backed forces that control much of the country, though the Houthis and their officials deny this. One Houthi aid coordination director called the allegations "crazy."
Issham and the people of Bani Qais in northwest Yemen have received no grain, cooking oil or other aid supplies for weeks and weeks. They are not starving. Not yet. But the children are stunted by malnutrition, which will cramp the growth of their bodies and their brains. And many, many are getting sick.
They are victims of a spat between the UN's World Food Programme and a Houthi-appointed aid agency that had the contracts to distribute WFP food but failed to account for who was getting what. The WFP switched to a different local NGO in Bani Qais, where Issham lives, but humanitarian and local sources said that aid was now being held up because local tribal leaders associated with the Houthi government were blocking its work.
"They don't reach us here. They used to give us grains and flour but then they refused to give it to anyone. They don't give us anything," said Issham's mother, Hajja Ibrahim.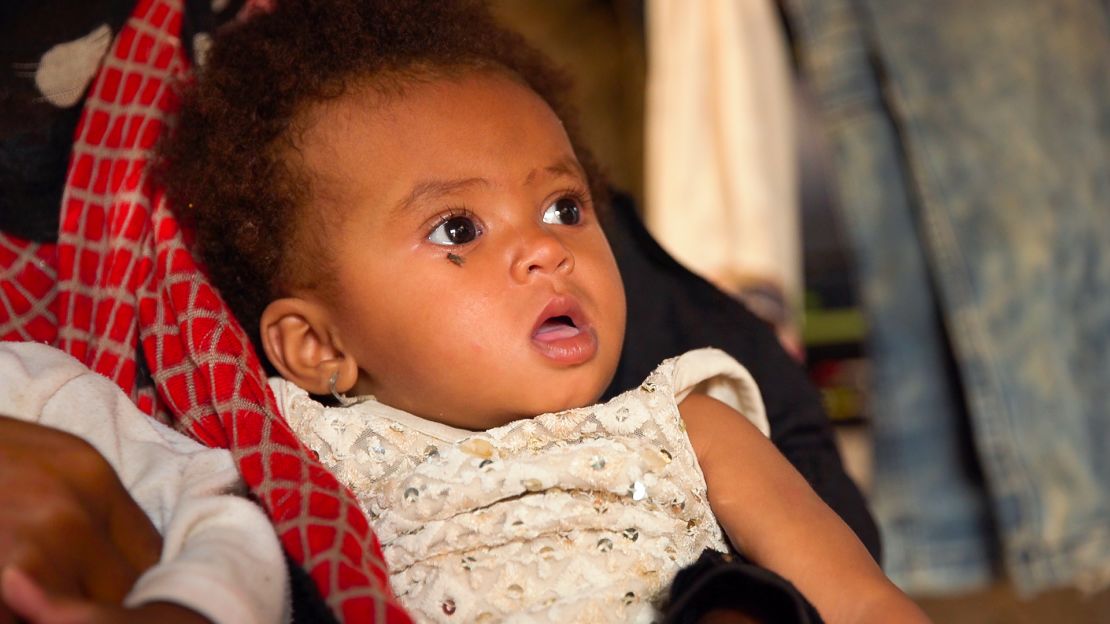 Issham and her brother sit in their mother's lap. Their rags are filthy. Their mud-walled hut with its roof of reeds and old sacks allows daylight to stream in, as well the spring rains. They are quiet, inert. Like other children here, they are too hungry to play.
Some days their father makes 25 cents selling water to buy them some food. Other days he is not so lucky. The family is surviving on bread and water.
The villages of the 'doomed'
The clans in this cluster of villages are referred to as the "zabhana," which roughly translates as the "doomed."
The people are Bedouin. Once nomadic, they are now settled but considered to have little tribal clout by the powerful in Yemen, whether that's the ousted government or the Houthi rebels that have taken control of the north of this country.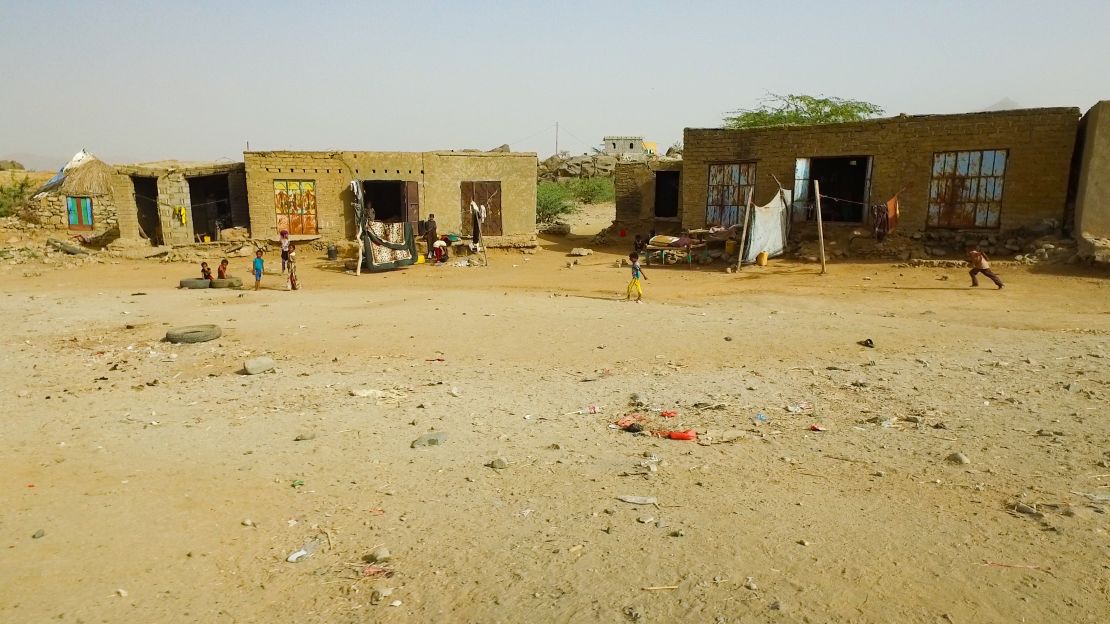 They are poor enough to attract aid. If that aid goes missing or cannot be monitored, they have no political voice to make demands. They can be ignored by the Houthi leadership.
On a 2,500-mile (4,000-km) journey through Yemen's mountains and along its coastline, CNN investigated missing supplies and the systematic diversion of aid and corruption in Houthi-controlled areas.
We spoke to Yemeni and international NGO staff, local officials and residents in four provinces held by the Houthis and obtained United Nations documents detailing the previously hidden scale of the problem.
How the alleged fraud was covered up
Last year the World Food Programme publicly complained that about 1,200 metric tons of food was "diverted" – diplomatic speak for "stolen" – from families in the Houthi-held capital, Sanaa, in the previous August and September.
Distribution lists had thumbprints, supposedly from people confirming receipt of food, but some 60% of beneficiaries numbering in the thousands in seven districts in the capital didn't receive any aid, the WFP said, asserting there had been fraud. As well as falsified records, the WFP said it discovered unauthorized people were given food and other supplies were being sold in markets in the city.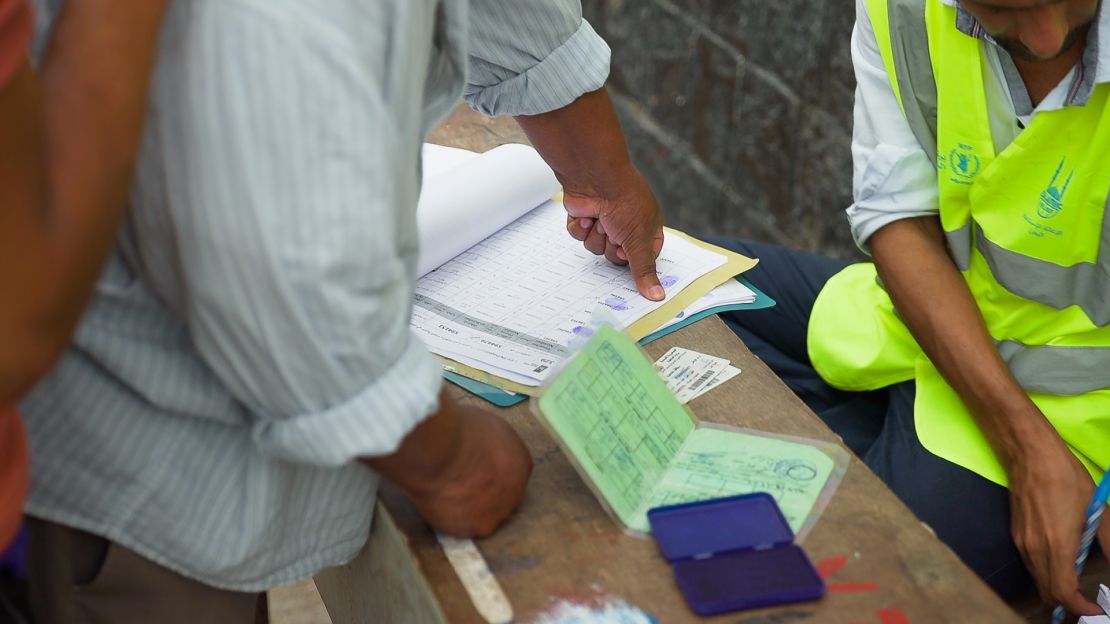 "This conduct amounts to the stealing of food from the mouths of hungry people," WFP executive director David Beasley said then. "At a time when children are dying in Yemen because they haven't enough food to eat, that is an outrage."
Along with the public complaint, Beasley wrote to the leadership of the Houthis, threatening to stop collaboration with the Houthi government-linked charity blamed for the problems, and to cut off aid altogether.
"WFP has a zero-tolerance policy on fraud and corruption, and we cannot allow any interference from any person or entity … including from your officials," the letter states.
The immediate problem was addressed when the Houthis and WFP agreed on a new system of registration and biometric verification to stop abuses. But that's not yet working.
Missing supplies, missing money
In March, CNN met a dozen women at the headquarters of the Amanat El-Asemah, the local municipal authority in charge of aid distribution in Sanaa that the WFP said was at the center of the aid manipulation. Each complained they had not received aid.
Amira Saleh says she found her name listed as a beneficiary, but told us she and her family of 10 last received aid six months ago. She also found records indicating she received 110,000 Yemeni riyals (about $440) from another charity, but she says she received nothing.
"Every now and then we get an SMS directing us to a school to get the food aid," she said. But when there were no supplies, she says she asked again where she should go. "I saw my name, but there is no notification or communication where I can get the aid."
Around her, women in black face veils said they were repeatedly refused aid because they don't have documents – like electricity bills and school certificates – which can only be obtained from the towns they fled.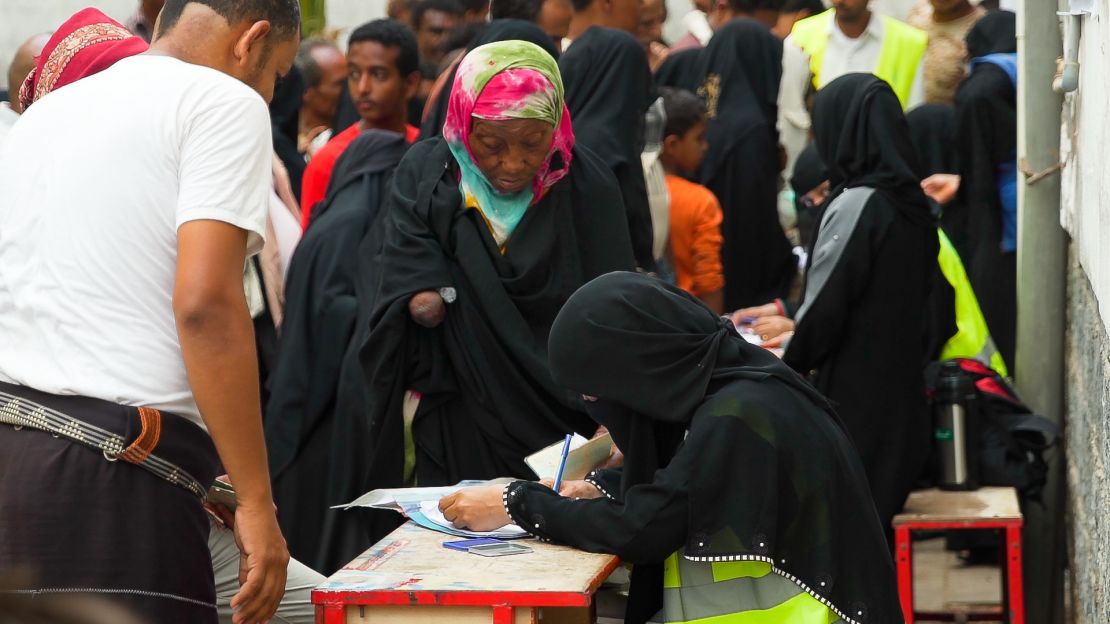 Haifa Qassem pulled up the white shirt of her 9-year-old son to reveal his swollen belly and a visible rib cage. "This is all from liver disease," she said pointing at him. "We can't find food to eat."
Abdel-Wahab Sharaf, the director of the government aid coordination agency in Sanaa who said the WFP claims were "crazy," said there might have been misunderstandings, but they had been resolved.
"Look, there are technical difficulties. It's not theft," he said, adding that the WFP should communicate directly with aid centers if they were concerned, rather than going public.
UN takes drastic action
CNN's investigation found the issue affects many more than those in the capital.
Some 33 areas in Yemen showed a wide gap between the amount of aid that has been officially delivered and the impact on the ground, according to internal aid documents reviewed by CNN.
Twenty of these areas, including Bani Qais, were in Houthi-controlled territories, where 70% of Yemenis live, the documents showed.
And now, without Houthi permission to change aid distribution partners and monitor where the aid is going, the WFP aid has not reached its intended beneficiaries.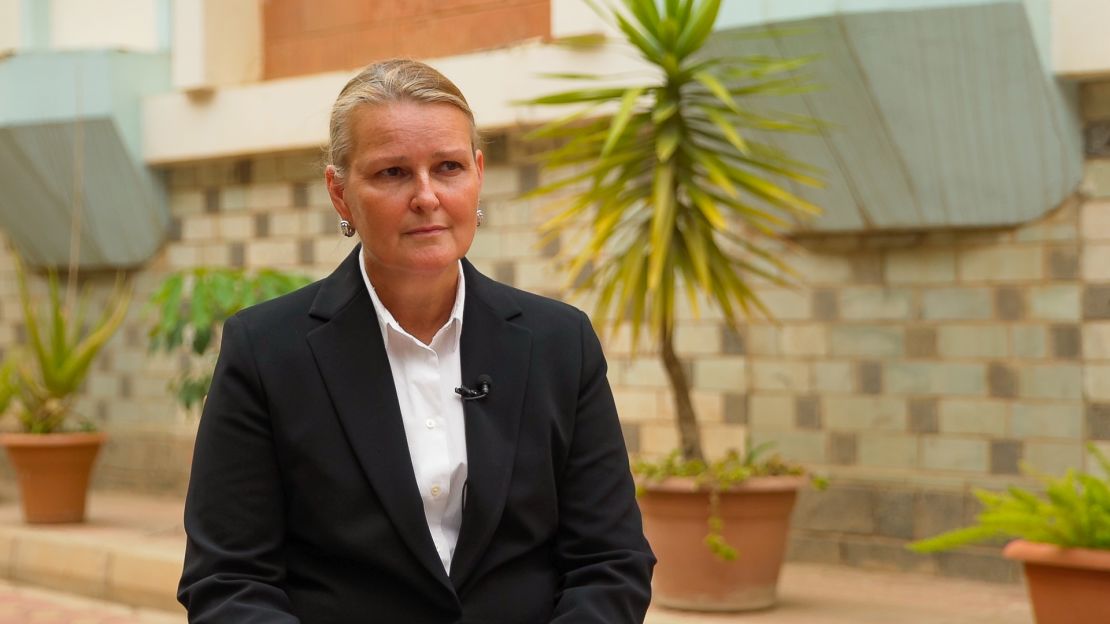 "We certainly, in several situations, had to say to local authorities: 'You don't let us in there, we can't continue these programs.' Monitoring is a necessary part of our accountability to the populations that we're here to help," said Lise Grande, the UN Resident and Humanitarian Coordinator in Yemen, who leads the Office for the Coordination of Humanitarian Affairs and oversees UN aid operations in the country.
It's a radical new strong-arm approach for the WFP, which is mainly funded by governments, with the United States being the largest donor in 2018, when it contributed more than $2.5 billion.
In the past, it and other aid organizations have prioritized the "humanitarian imperative" to try to help those in desperate need, even if there were problems of corruption and misuse of aid that could lead to disastrous consequences. In Somalia in the early 1990s, warlords abused the system so much that the UN authorized an invasion to stop them, but not before an estimated 300,000 had died.
And South Sudan's war was extended for years, perhaps decades, by the theft of food and fuel intended as aid.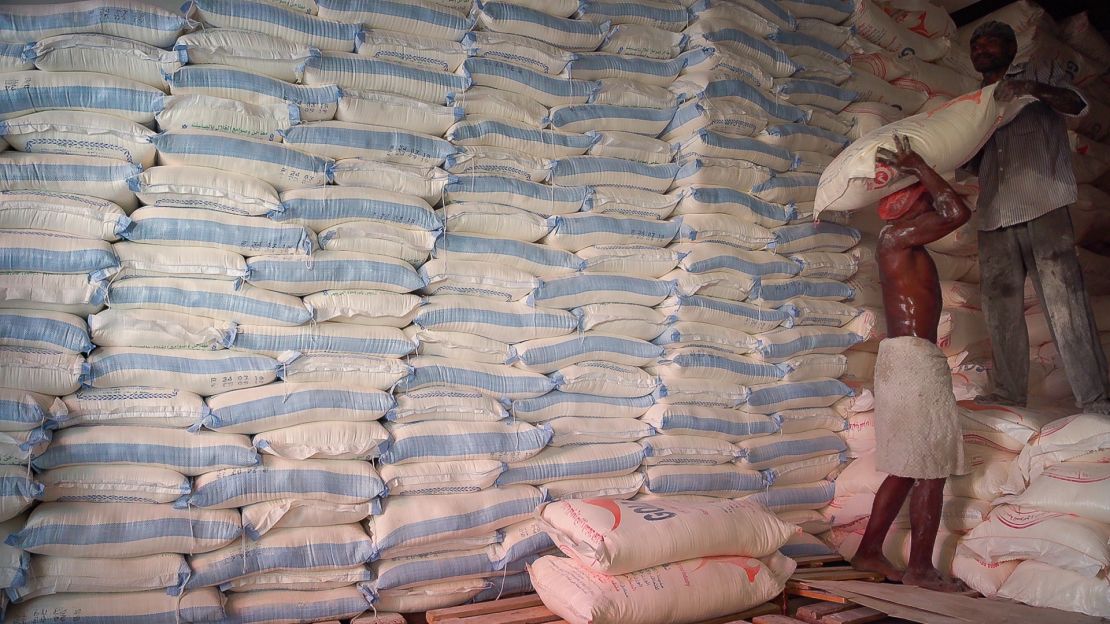 There is a gulf of mistrust between the Houthis and the WFP. The Houthis want more Yemeni staff involved – an argument heard elsewhere in the world where the notion that foreigners can fix local problems is often considered absurd. But the UN group and other foreign NGOs say they have been punished for wanting to monitor their operations.
They say that complaints about this have led to further restrictions imposed by the Houthi government, delays on visas or the refusal to issue them at all.
Still, ten million Yemenis are "one step away" from famine, and more than two thirds of its population is "food insecure," the WFP says.
Children now skin and bone
On our journey through the rebel-held territories, many villagers we met were resigned to corruption as a fact of life, some blaming the government, others blaming the international community. What they know for sure is the impact on them.
In March, the UN even cut supplies to people driven from their homes by fighting and bombardment because WFP representatives had not been able to monitor the distribution of food there.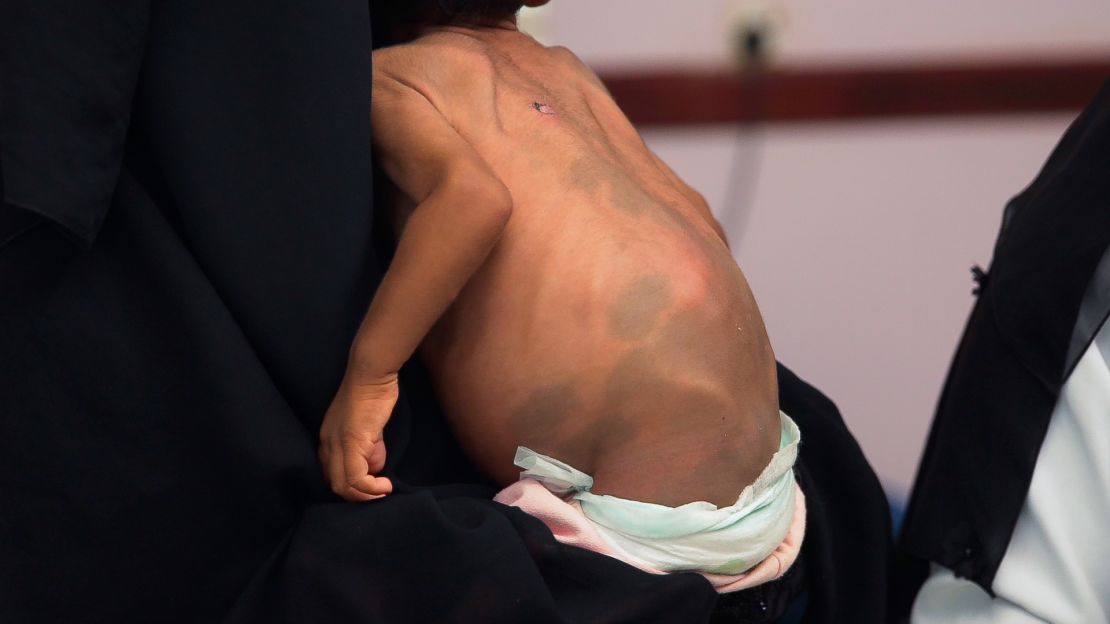 UN and Houthi government officials estimated some 10,000 fled from the front lines near the Saudi border and into Abs and Aslam, northwest of the capital. This windswept scrubland offers little shelter and no sustenance for the few goats brought by destitute refugees to camps here.
In Aslam, malnutrition and serious health complications reduce children's bodies to skin on bone.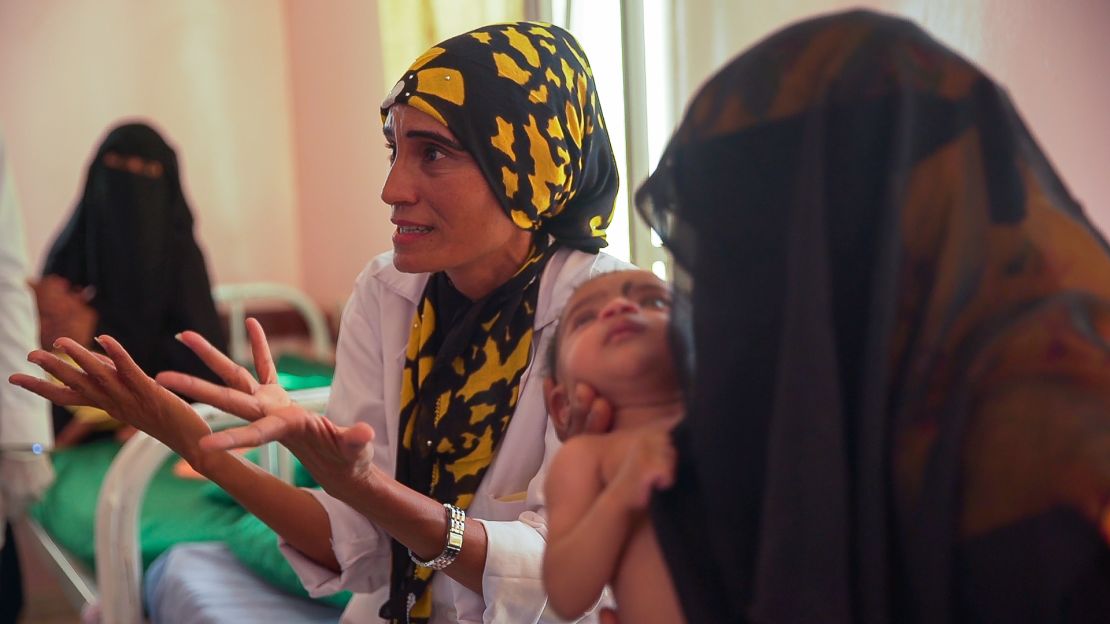 "The war has been ongoing for 4 years, more than people can handle," said nurse Mekkiyah Al-Aslami, the head of the local health unit. "We were already among the top poverty-stricken countries. The war finished the job. A land, sea and air blockade. Unemployment, no one can make a living. No one can work. Why? Because the borders are closed, and the airstrikes are 24 hours." Her sunken cheeks and thin frame could get her confused as one of the patients.
"If you were hungry, you only got hungrier," she says.
Food for favors
In March this year, the WFP was also still struggling to get permission for monitors to keep an eye on food distributions in Saada, deep in Houthi territory in the far northwest of the country, 20 or so miles from the Saudi border.
Several diplomats and sources inside the humanitarian agencies said some aid was being diverted to fighting units or sold on the open market, but most was being used to buy political support for the Houthi cause.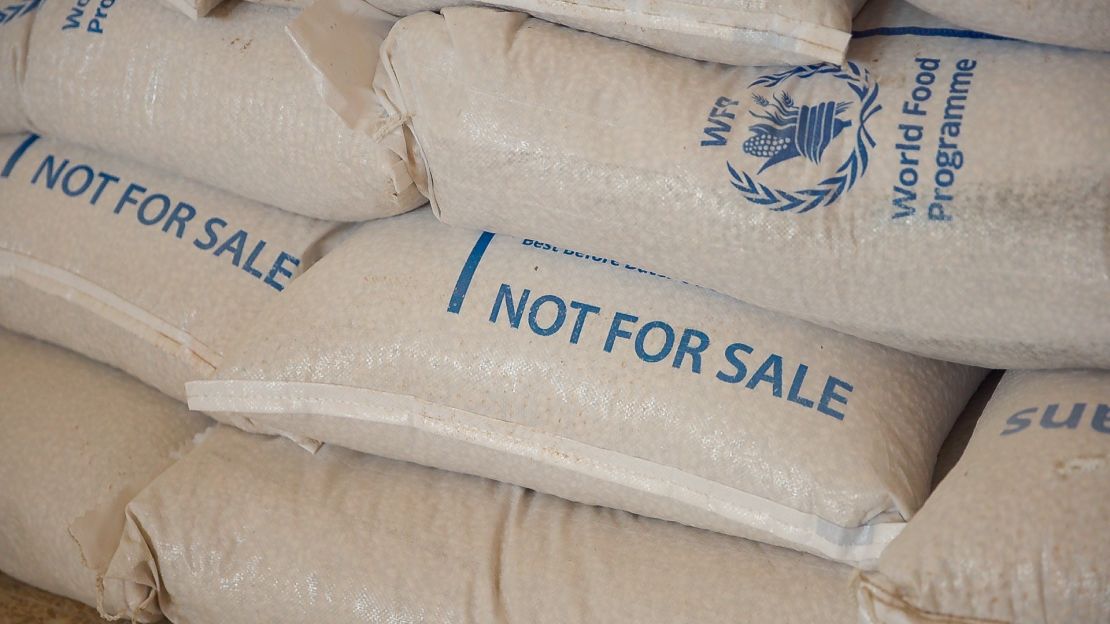 Saada's been the focus of Saudi-led coalition airstrikes for several years as it's at the center of Houthi political support. But that support is not guaranteed and UN sources insist that food aid is being diverted to "nondeserving populations" to shore up support for the Houthi cause. The calculation is: Give hungry people extra food and they will owe you their allegiance.
"They know that when they finally reach a peace agreement, they'll have to have a nonmilitary political future," one senior foreign official in Yemen said of the Houthis. "They need to ensure that they have political support on the ground in their own areas. So they try to get as much aid into those areas as possible and they don't want anyone checking up on them."
The Houthi rebellio