In 2002, at just 59, former British footballer Jeff Astle choked to death.
He'd been diagnosed with early onset Alzheimer's disease before his death.
But 12 years later, Dr. Willie Stewart, a neurosurgeon, concluded that Astle had actually been suffering from the degenerative brain disease, chronic traumatic encephalopathy (CTE) from repeatedly heading footballs.
"Unless you've seen it and lived it, it's so difficult to try and describe it," Dawn Astle told CNN Sport, as she remembered looking after her father Jeff and coping with his deteriorating health. "It was just the most brutal, brutal thing I've ever seen in my life."
'Horrific'
Back in 2002, January 19 was supposed to be a day of celebration for the Astle family. It was Dawn's 34th birthday.
"We'd just buried my grandmother – my mum's mum – the day before," recalls Dawn.
"I can see my dad now coming through the front door with mum. He didn't really walk properly, he shuffled and walked with a stoop, his skin looked gray and his face was gaunt. He was 59 but, I kid you not, he looked 159.
"And it was while we were eating this tea, while Dad was sitting at the table, that he started to cough.
"I remember we helped him up off his chair but his legs kept giving way. With everybody in the house it was quite stuffy so we took him outside. But he just kept coughing and just coughing and you could tell it was getting worse.
"We were screaming, literally screaming, at him to spit the food out. We didn't know whether he had food in it because he'd got his teeth gritted together and he wouldn't open his mouth.
"We were begging with him, pleading with him, 'spit it out, spit it out' but he just wouldn't do it. His legs eventually gave way so we lay him down.
"It was just the most horrific thing because, not just what was happening in front of your eyes, but because you were so helpless, you just couldn't do anything. He basically choked to death in front of us, you know mum, me and my sisters."
Red flags
Head injuries in football are very much in the news at the moment.
Star striker Mo Salah was unable to play for Liverpool in its recent Champions League semifinal second leg against Barcelona after suffering a concussion during a Premier League match against Newcastle.
Tottenham Hotpsur defender Jan Vertonghen was left bloodied and dazed after colliding with teammate Toby Alderweireld as the pair challenged Ajax goalkeeper Andre Onana for the ball in the other Champions League semifinal in the first leg.
After being treated on the field for some time, Vertonghen was initially cleared to continue playing, before staggering to the touchline just moments later.
There, he stood retching and had to be helped from the field by the team's backroom staff.
Tottenham said its medical team strictly followed the English Football Association concussion guidelines in caring for Vertonghen. In a statement, the club said: "Following testing he was judged to be alert and answered all questions correctly and lucidly, deeming him fit to return to the field of play."
Vertonghen then underwent further tests and was seen by an independent neurologist who concluded the Belgian international defender hadn't suffered a concussion.
World governing body FIFA has a series of red flags that club doctors should observe when examining players suspected of suffering concussion, for example, checking whether they are suffering from double vision or have lost consciousness.
But Chris Nowinski, co-founder and CEO of the Concussion Legacy Foundation, told CNN Sport that "international soccer's concussion protocols are the worst in the world. Their substitution rules are archaic and not based on current clinical care for concussion."
Responding to Nowinski's comments, FIFA said it "regularly monitors the situation of head injuries, maintaining constant contact with current and on-going studies on this matter and reviewing our protocols.
"As mentioned in the concussion module of FIFA's Emergency Medical Manual, 'if, at any stage of the concussion assessment, the medical team cannot make a definite decision regarding whether concussion is present or not and a doubt exists,' it is recommended that 'when in doubt, sit the player out' and he or she should be removed from play."
'Ref, is this the final?'
In the 2014 FIFA World Cup final, Germany's Christoph Kramer was allowed to continue playing after a clash of heads, only to be forced off by suspected concussion later in the game.
"Shortly after the blow, Kramer came to me asking: 'Ref, is this the final,'" World Cup final referee Nicola Rizzoli later told La Gazzetta dello Sport.
At last year's World Cup in Russia, Morocco's Nordin Amrabat suffered a concussion during a defeat against Iran, only to play five days later in headgear, which he discarded early on in the match. After Amrabat's return, Morocco manager Herve Renard described the former Watford player as a "warrior."
At the time Morocco team doctor Abderazzak El Hifti was criticised on social media for patting Amrabat on the cheeks as he treated the player.
"We received a letter from FIFA that reminds us of the recommendations to follow […] we respected them point by point, our intervention was correct," El Hifti said in a video sent to media by the Moroccan Federation.
"I asked him five questions and he could only answer one, I saw clear symptoms of cerebral concussion. We can never make a decision that would put a player's health at risk."
But the decision to put Amrabat back on the field didn't follow FIFA's suggested protocol, which calls for a six-day concussion break.
However, the governing body does not have the authority to officially enforce the guideline. The concussion protocols of European governing body UEFA and national federations like the English Football Association closely mirror FIFA's guidelines.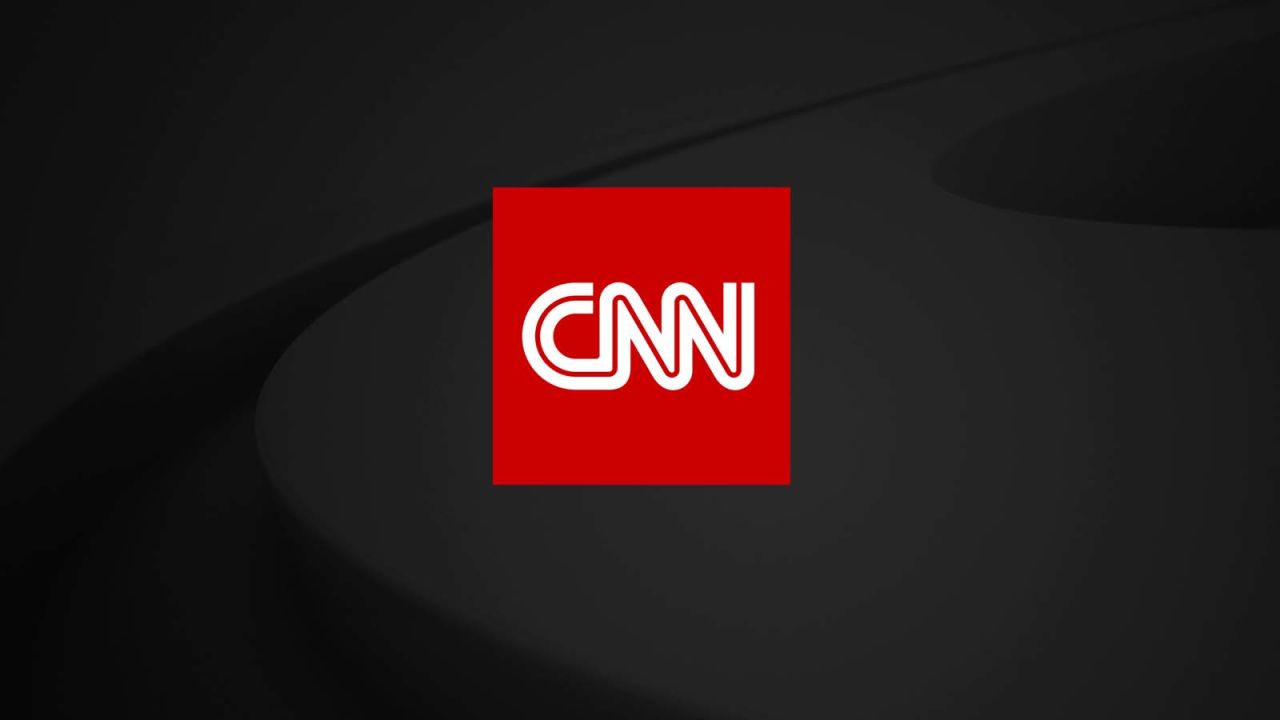 READ: 'Hopefully no one has die': Taylor Twellman's fears over head injuries
'Excuses'
But is soccer lagging behind other sports in terms of the way that head injuries – and specifically concussions – are treated?
Since the 2015 Rugby World Cup, teams have been able to make a temporary substitution for any player suffering from a head injury.
In English domestic cricket, temporary substitutions were introduced in 2018. Meanwhile, American Football – a sport long linked to head injuries – has a "Play Smart. Play Safe" protocol, with doctors monitoring player welfare on the sidelines using video technology.
If found to be showing any signs of concussion, such as impact seizure or fencing posture – both independent signs of loss of consciousness – the players must be replaced, according to the NFL's concussion protocols developed alongside the NFLPA.
In comparison to rugby, football arguably offers less flexibility as only three substitutes are permitted during a game.
FIFA's concussion protocol says examinations "cannot be performed correctly in less than 10 minutes," though when Vertonghen was injured in the first half of in the game against Ajax, there were six minutes of added time, which raises the question as to whether more time could have been allocated to his examination.
Nowinski queried whether football devoted enough time to head injury assessments.
"No doctor should be asked to assess a concussion in three minutes," said Nowinski. "By contrast, World Rugby says a concussion evaluation requires a minimum of 10 minutes.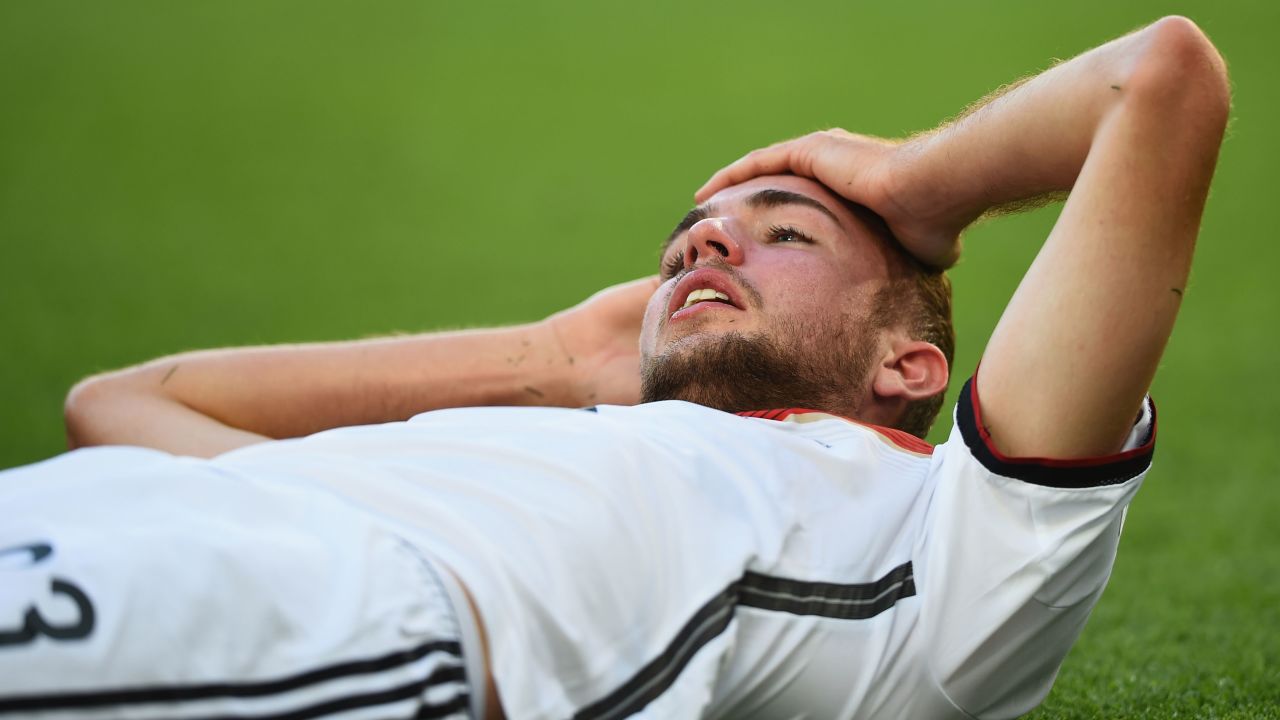 READ: How a painting helped Gianluigi Buffon cope with depression
"The excuses used to not change the rules to allow for concussion substitutions are misguided. I am glad to see that the media and the public are no longer tolerating this abuse of brain-injured players."
World player's union FIFPro has called for an independent doctor to assist the team doctor to assess whether a player with a head injury should be allowed to return to the pitch.
FIFPro also want doctors to be given at least 10 minutes to assess the extent of an injury to a player with a suspected concussion, and for football stakeholders to explore the possibility of a temporary substitute during this period.
Dr. Patrick O'Halloran – Sports Concussion Research Fellow at the University of Birmingham, Sport and Exercise Medicine Registrar – believes that once diagnosed with concussion, players must be given sufficient time to recover before playing football again.
"There is evidence to suggest that continuing to play football having sustained a concussion can result in more severe symptoms, a prolonged recovery, impaired performance and an increased risk of major knee and ankle injuries if it is not recognized.
"As a result, it is important that everyone is doing their best to recognize concussions and remove athletes from play until they are appropriately assessed and have recovered, at every level of the game."
READ: Inside the $500 million football factory
In the short-term, concussions can cause dizziness and nausea. More severe problems for players, who suffer concussions, often arise many years after retirement.
CTE is described by the Alzheimer's Association as "a brain condition associated with repeated blows to the head." However, people may not experience potential signs of CTE until years or decades after brain injuries occur.
Astle's posthumous CTE diagnosis in 2014 prompted questions about how players were being looked after.
England's Football Association told CNN it was "committed to researching and examining all areas of head injuries in football, in particular around the long-term effects on players.
"We have commissioned comprehensive and rigorous research studies in this area, in collaboration with the Drake Foundation and the Professional Footballers' Association (PFA), which are currently ongoing.
"These studies will help establish whether or not there are any risks associated with playing football, as well as giving us a greater understanding of the numerous health benefits from playing football on a regular basis."
Astle is recognised as one of West Bromwich Albion's greatest ever players, playing 361 times and scoring 174 goals. He led them to the FA Cup in 1968 – where he scored the winning goal in the final – and made five England appearances.
READ: Benfica teenager who is a 'star already'
However, in the later stages of his life, Astle had been stripped of all memory of his past successes.
"At home, he was surrounded with everything he'd won in football," his daughter Dawn remembers. "He'd got cups on the wall, trophies and medals, but he remembered none of it. And he didn't even know he'd ever been a footballer.
"Everything football gave him, football took away. We lost a little part of him every day and endured that pain and helplessness that comes with your dad taken from you with nothing you could do."
The findings of a 2002 inquest into Astle's death were not what his family expected.
"The coroner and the pathologist described how badly damaged my dad's brain was," Dawn explains. "He found that there was considerable evidence of trauma to the brain which he said was similar to the brain of the boxer. And he said that the main candidate for the trauma was heading the footballs.
"In any other industry, an inquest finding such as dads would have undoubtedly had earthquake-like repercussions for that particular industry," said Dawn. "But not football. Football and its privileged status of self-governing seem to wriggle itself outside it.
"Surely this is the kind of issue that warrants the PFA's very existence. And I've said before, but I lost all faith in the PFA's ability to protect its members."
In response to Dawn's criticism, the PFA's chief executive Gordon Taylor reiterated the union's desire to protect its current and former players, highlighting numerous efforts they have made to help players suffering from dementia, such as providing financial support to former members suffering from the condition.
In 2015, Dawn helped set up The Jeff Astle Foundation which seeks to "raise awareness of brain injury in all forms of sport and to offer much needed support to those affected." Subsequently she says was contacted by about 250 families of other footballers with degenerative brain disease.
"My dad died and there could be hundreds, there could be thousands of others like him."