Actress Ashley Judd will not be part of Harvey Weinstein's $44 million settlement over his alleged sexual misconduct. She says she'll see him in court.
Judd sued the disgraced movie mogul for defamation last year, accusing him of derailing her career after she shunned his sexual advances in the 1990s.
A day after the settlement was announced Thursday, she made it clear that she's not among the people who have settled.
"My lawsuit is ongoing and I intend to take" him to trial, she tweeted Friday. In a follow-up tweet, she clarified that "she is not a party of any settlement."
Judd was among the first accusers
Judd was among the first women in Hollywood to accuse him of sexual misconduct.
Since then, more than 80 women have come forward with varying degrees of misconduct, including harassment and rape. He has denied all allegations of "nonconsensual sexual activity." When Judd first filed the defamation suit, Weinstein said he never smeared her name.
Attorneys representing claims against Weinstein, his company and former associates announced Thursday that they've reached a $44 million settlement to resolve civil lawsuits over his alleged sexual misconduct.
That number, which the attorneys told a bankruptcy judge would be paid by insurance policies and not the movie mogul, includes $14 million for legal fees to Weinstein associates and $30 million to alleged victims, creditors and former employees of the Weinstein Co., a source with direct knowledge of the settlement tells CNN.
Attorney applauds deal
Weinstein empire unravels amid scandal (2017)
An attorney for his brother and co-founder of the Weinstein Co. says the settlement is a benefit to both the defendants and the alleged victims.
"We now have an economic agreement in principle that's supported by the plaintiffs, the [New York Attorney General's office], the defendants and all the insurerrs," said Adam Harris, the attorney for Bob Weinstein.
Neither a spokesman for Weinstein nor the New York Attorney General's Office would comment on the settlement when asked by CNN. A judge will decide whether to approve it in a hearing June 4.
Criminal case ahead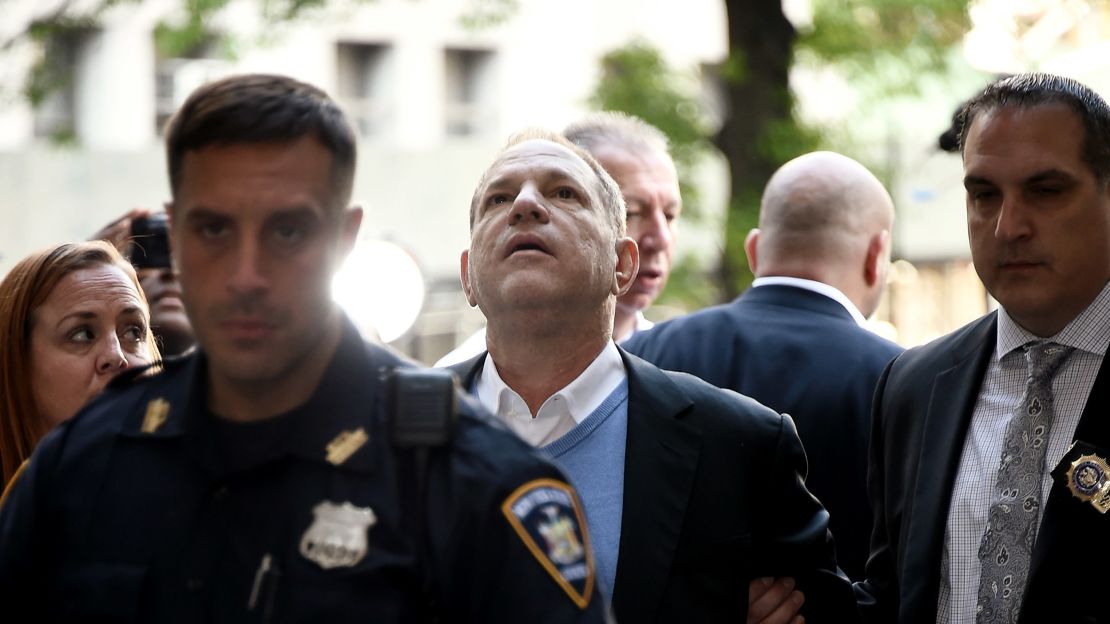 Though a settlement is on the table for the civil suit, a criminal case remains.
Weinstein is accused of raping a woman in a New York hotel room in 2013 and forcibly performing oral sex on another woman at his Manhattan apartment in 2006.
He faces two counts of predatory sexual assault, one count of criminal sexual act in the first degree, and one count each of first-degree rape and third-degree rape. He has pleaded not guilty to all charges and vigorously denied allegations of rape.
While his charges relate to the two women, more than 80 others have publicly accused him of wrongdoing ranging from unwanted advances to rape. Ths allegations helped launch the #MeToo movement and set off a national conversation about sexual harassment.
His trial is set to begin on September 9.
CNN's Faith Karimi contributed to this report