Anthony Joshua has denied claims he suffered a panic attack ahead of his shock defeat by Andy Ruiz Jr. in New York on Saturday.
In a video posted on the heavyweight boxer's YouTube channel, Joshua also denied that he had experienced food poisoning, instead accepting responsibility himself for the loss.
Joshua entered the fight at Madison Square Garden as heavy favorite, but fell to his first defeat in 23 professional fights when he was knocked down by Ruiz in the seventh round.
Visit CNN.com/sport for more news, features and videos
"It was an amazing night, an amazing night altogether," said Joshua.
"From the changing room, I was in a mixed changing room space, I warmed up really well. I had no panic attack. I'm not that type of person, you know me.
"And that's why I say, and I'm going to keep on saying, that I have to take my loss like a man, no blaming anyone, no blaming anything, I'm the one who went into there to perform and my performance didn't go to plan."
READ: What next for once 'invincible' Anthony Joshua?
READ: Andy Ruiz becomes first Mexican heavyweight champion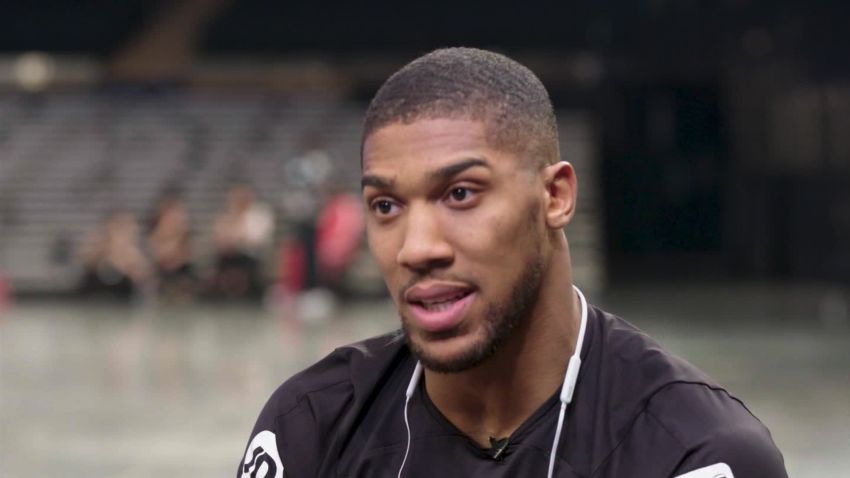 Anthony Joshua on combating racism: 'Our parents' generation has been sleeping'
Promoter Eddie Hearn said on Tuesday that a rematch would take place in November or December, when Joshua will attempt to regain the WBA, WBO, IBF and IBO titles from Ruiz, who became Mexico's first ever heavyweight champion.
Joshua also said that he would not be parting with his coach Rob McCracken, despite calls – including from former heavyweight champion Lennox Lewis – that the pair should split.
"The people I'm still loyal to – my trainer Rob McCracken, my amateur coach at Finchley ABC – I'm still going to work with these guys, they're still going to teach me everything I need to know," said Joshua.
"They've done a great job for me not only inside the boxing ring but mainly as a human. They really developed me as a person which is important."
READ: Anthony Joshua on combating racism – 'our parents' generation have been sleeping'
READ: 'I want a full life' – Anthony Joshua reveals his biggest fear and future ambitions
Anthony Joshua on his past and present
The fight was Joshua's first outside the UK and one he was expected to win comfortably. Ruiz, who had only once previously contested a title fight, stepped in with two months' notice after the Briton's original opponent, Jarrell Miller, failed a drugs test.
But Joshua was downed twice in the third round and twice again in the seventh in one of the biggest upsets in the sport's history.
"It's tough. It feels like when you lose sometimes, it feels like it rips away a part of you," said Joshua.
"For me, like I said I'm never going to switch up and change on anyone. I'm still the same me, I'm still ambitious and I'm still going to walk with my head held high like a champion."