Real Madrid has agreed Eden Hazard's transfer from Chelsea for a reported fee of €100 million ($113 million).
"The player remains linked to the club during the next five seasons, until June 30, 2024," said Real on its website.
Hazard's transfer is subject to the Belgian international completing a medical and signing his contract with the Spanish club, said Chelsea.
"Although it is with sadness we say goodbye to Eden and we made it absolutely clear to him the club wished him to stay, we respect the decision he has made to take on a new challenge in a different country and follow his childhood dream of playing for Real Madrid," Chelsea director Marina Granovskaia told the club's website.
"The memories he leaves us with will not fade. He provided all who watched Chelsea play with great entertainment and many match-winning contributions, and for that we thank Eden enormously.
"He has been a model professional throughout his time at the club, a wonderful individual to have around and a joy to work with. We look forward to welcoming him back to Stamford Bridge in the future."
The 28-year-old had been at Chelsea since moving from Lille in 2012, winning two Premier League titles, one FA Cup, one League Cup and the Europa League on two occasions.
Hazard becomes the third major signing of Zinedine Zidane's second spell in charge of the Spanish club, following the arrival of Porto defender Éder Militão for €50 million ($56 million) and Eintracht Frankfurt forward Luka Jovic for a reported similar fee.
Hazard's move to Real Madrid has been one of the most long-winded transfer sagas of the season.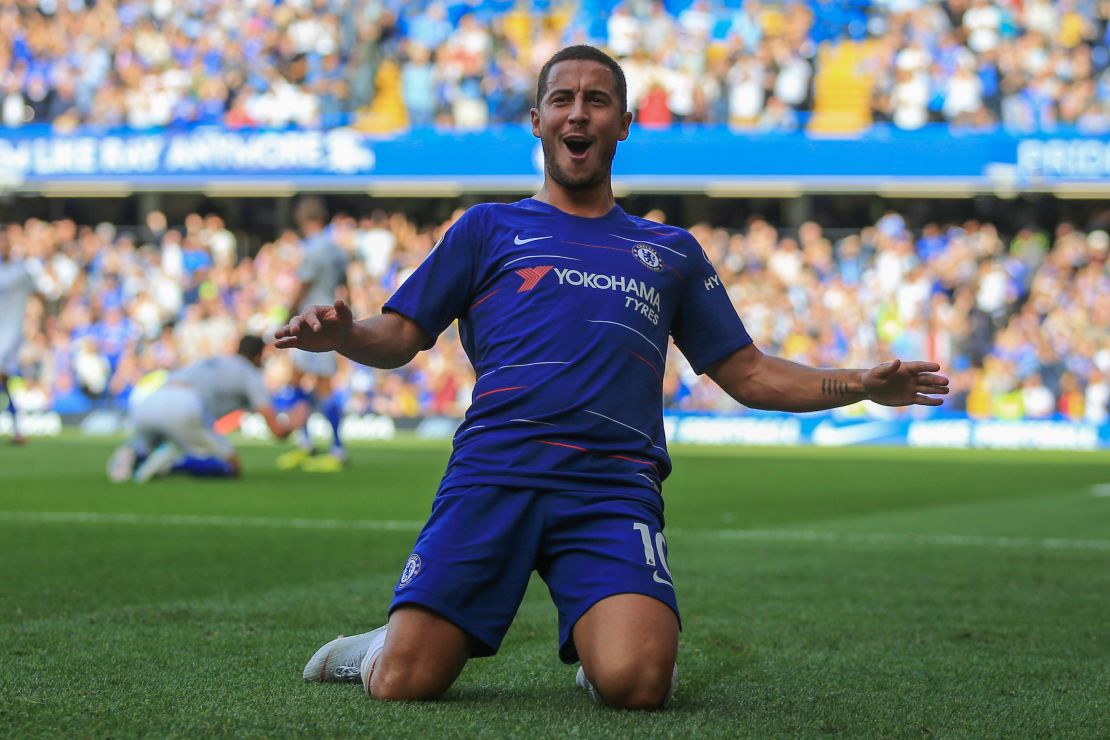 Speaking after the 4-1 win over Arsenal in the Europa League final last month, Hazard told BT Sport it was time for him to move on after a seven-year spell at Stamford Bridge.
"I think it's a goodbye but in football you never know," said the Belgian international.
"We will decide in a few days - the only target in my mind was to win this final. Maybe now it is the time for a new challenge.
"My dream was to play in the Premier League and I have done that for one of the biggest clubs."
Chelsea's hopes of replacing its Belgian talisman remain under threat after FIFA upheld a two-window transfer ban for its misconduct in the signing of foreign minor players.
Earlier on Friday, Chelsea launched an appeal to Switzerland's Court of Arbitration for Sport over FIFA's transfer ban.