Editor's Note: Linda B. Rosenthal is a Democratic New York State Assemblywoman. She is the chair of the Committee on Alcoholism and Drug Abuse and represents the 67th Assembly district in Manhattan. Jennifer Conrad, who contributed to this commentary, is a veterinarian in Santa Monica, California, and founder of the Paw Project, a nonprofit organization dedicated to educating the public about the painful and crippling effects of declawing. The opinions expressed in this commentary are solely those of the authors. View more opinion at CNN.
Five years ago, I was introduced to Dr. Jennifer Conrad and Jim Jensvold, both with the Paw Project, who pushed for the ban on wild cat declawing in California, as well as bans in eight California cities, Denver, Colorado and much of Canada.
We ate together, shared photos of our cats and talked about a more humane world. Then, Jim and Jennifer screened The Paw Project Movie, a documentary film they produced to show the horrors of cat declawing to the world.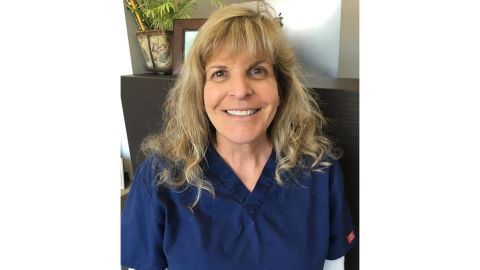 That day, we agreed to work together to ban cat declawing in New York State.
A few weeks later, I introduced the bill we co-authored. Five years later, with the passage of my bill by both houses of the legislature Tuesday, New York is poised to become the first state in the nation to ban cat declawing.
Why did we do this? The reason is simple.
Declawing a cat is not like getting a mani-pedi at a day spa. Whether it is performed by laser or the old-fashioned way, it's a surgery during which nearly all of the cat's first-toe bones, along with the tendons and ligaments, are removed. This brutal, permanent disfigurement leaves many cats with chronic, lifelong pain, much like amputees who experience phantom pain associated with their lost limbs.
Unlike human amputation, which is most often performed to save a life, cats are declawed to save a couch or the curtains.
Cats scratch things. Like purring and meowing, scratching is an instinct, something cats are born to do. Denying cats the ability to satisfy one of their most basic behaviors is cruel. It also causes many cats to experience a variety of negative side effects, including aggression and depression.
Many declawed cats resort to biting and litter box avoidance or both. Imagine coming home from 10 toe bone amputations and then having to dig in the litter box gravel or being robbed of your first line of defense, your nails, and having to use your teeth instead.
Biting is much more likely than scratching to transmit dangerous bacteria to immuno-compromised cat lovers, which is why health authorities don't recommend cat declawing to protect people with compromised immune systems.
The behavioral issues that result from declawing cause families to surrender their cats to shelters. If people can't tolerate a little bit of cat scratching, they certainly won't tolerate aggression, biting, depression and litter box avoidance.
Though the law in most states, including New York, still considers animals property, we know better. Our cats are part of our families. We are not entitled to disfigure them or cause them life-long pain for our convenience.
With so many alternatives available, there's no reason to declaw your cat.
New York may be the first in the United States to take this leap, but we are following the lead of many developed countries, including Sweden, Switzerland, Germany, Austria, Ireland and the UK, where the practice is either illegal or performed in only extreme circumstances.
Once the bill is signed, as we trust it will be, New York will set the standard in the United States. It's our hope, and the hope for cat lovers everywhere, that other states will follow our lead. We're looking at you New Jersey, Rhode Island, Massachusetts, West Virginia and California, all of which have legislation pending to ban cat declawing.
Get our free weekly newsletter
Sign up for CNN Opinion's newsletter.
The New York State Legislature has provided the playbook, and with cat lovers, lawmakers and other advocates like the Paw Project leading the charge, we are confident that it's a matter of when, and not if, the other 49 states act to ban the inhumane practice of cat declawing.