In the sport of kings, John Gosden is a trainer to rulers, royals and the richest in the horse-racing industry.
The 68-year-old is seen by many as the antidote to the Coolmore and Godolphin operations, breaking their hegemony to win some of the world's biggest races from the Epsom Derby to the Prix de l'Arc de Triomphe – his Enable is the two-time reigning champion.
It is all a far cry from the economics graduate who tried and failed to get a job in the City of London after leaving Cambridge University in a time of economic crisis.
Instead, he turned to training against the advice of his father, John "Towser" Gosden, himself a trainer.
"That was the last thing he said to me," recalls the Newmarket, UK-based Gosden. "That it's seven days a week and nearly 52 weeks. That was when there was much less racing and horses. He had 40 in his yard and said that was plenty. Now we have 150 to 200.
"If he came back now, he would say we're mad. The pace of life has moved on, everyone needs instant gratification, there's so much tracks and channels.
"We're in a world where people don't stop to think, it's just go, go, go. If you don't compete every day, you're like a mouse trying to get back on the wheel, you'll just fly back off."
READ: Racing's global powerhouses from royal families to Irish farms
READ: How Bob Baffert defied his mom to become $288M trainer
READ: Enable to target historic third Arc triumph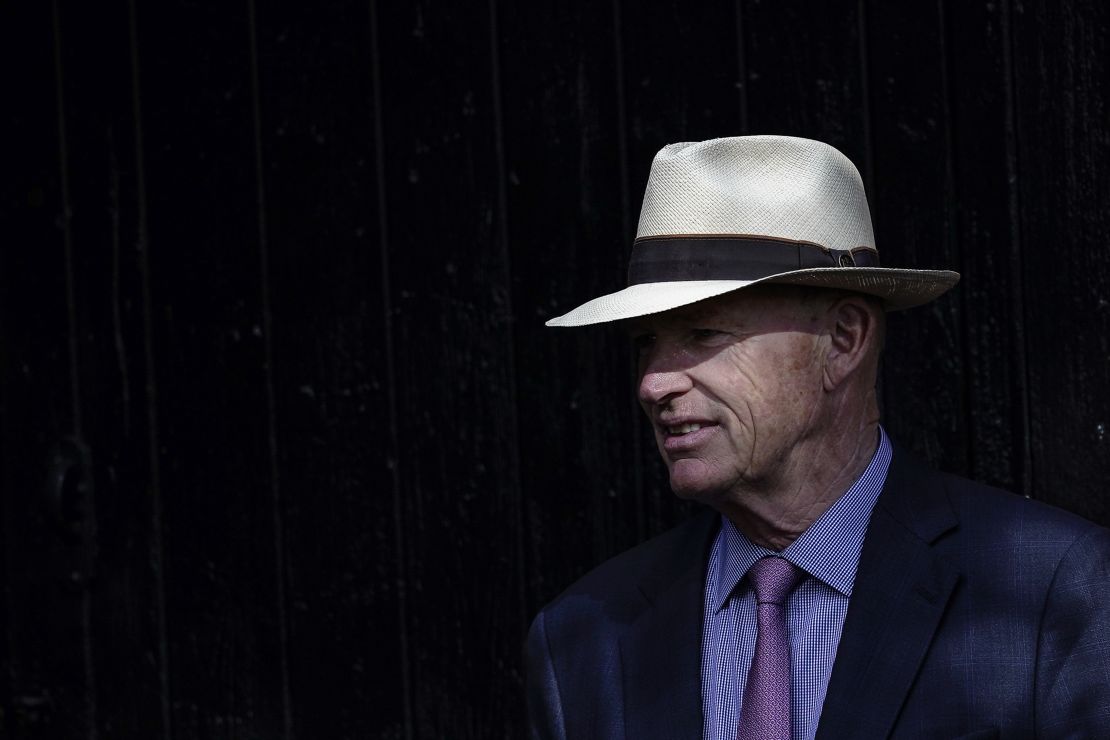 'Not every horse can be a champion'
Gosden had toyed with joining the Army in his youth but eventually got into the racing industry whilst working as an architect in Venezuela. He found himself getting up at 4am to help at a local stables before heading into the office and quickly realized his passion lay in the equine world.
He subsequently moved to California, USA, where he became assistant to American trainer Tommy Doyle before earning his own training license and conquering the racing industry.
Even now, he relishes the relentlessness of his operation, and the pressure of having billionaire paymasters urgent for the next big win.
"These owners have been owners for some time so they understand horses and know that they're dealing with flesh, muscle and sinew and that they can get niggles," said Gosden, whose horses have won more than £60 million in prize money ($77M) in Britain alone over his 30-year career, according to the Racing Post.
"Not every horse can be a champion. They have to have patience and time.
"You get sent these remarkable horses by owners and breeders and you simply want to do the best for them. Things can conspire against you but you push forward to get their best. If you lose the appetite for that, then you lose the appetite for life."
With owners with virtually bottomless pockets, there are plenty of opportunities to be whisked off to enjoy the finer things in life. But he says his one allowance is to go skiing with American owner George Strawbridge each winter.
"Otherwise you don't tend to focus on the job entirely as you don't want to be a good-time Charlie enjoying the hospitality," said Gosden. "The owners respect people who concentrate on the job at hand, and racing around the world in the US, Australia, Dubai or wherever. It's just too intense to do anything else."
READ: 'You go into your own soul:' Frankie Dettori on riding world's top horses
READ: Horse racing calendar 2019 – Schedule and results
Inspiration from Alex Ferguson
For Gosden, the key to any season lies in the words of former Manchester United manager Sir Alex Ferguson, himself an owner of thoroughbreds.
"He said to me that the most difficult time of year was pre-season training and getting his players to full fitness and mentally ready," he said. "It's the same in this business and, from February 1 to mid-November, there's no time to breathe. It's seven days a week, there's no lie-ins. I love it."
Gosden's brush with royalty last year extended to Britain's Queen Elizabeth II adding him to her roster of trainers, while some of the greatest recent successes have come with Enable, owned by Saudi Arabia's Prince Khalid bin Abdullah, head of the global Juddmonte Farms breeding operation.
Another recent partnership has come with Qatari royal Sheikh Fahad, owner of Roaring Lion, one of the superstar's of Gosden's operation and named Europe's horse of the year in 2018.
"Sheikh Fahad understands breeding very well and is always learning more and more," said Gosden.
"He's very good to work with and we discuss his ideas and, as with Roaring Lion, we consult over each race, we come to an agreement and go forward. He has great wisdom for someone of his years and I find that whoever the owner is, as long as you're doing right by their horse, they respect you."
His partnership with veteran Italian jockey Frankie Dettori, 48, towards the end of his career has also reaped rich rewards, with other big wins such as the Breeders' Cup turf with Enable, the Champion Stakes on Cracksman and the Ascot Gold Cup on Stradivarius.
The colorful Dettori told CNN his relationship with the erudite Gosden is a "special bond."
READ: How young Qatari sheikh shook up the 'sport of kings'
READ: Riding legendary Secretariat 'like flying a fighter jet'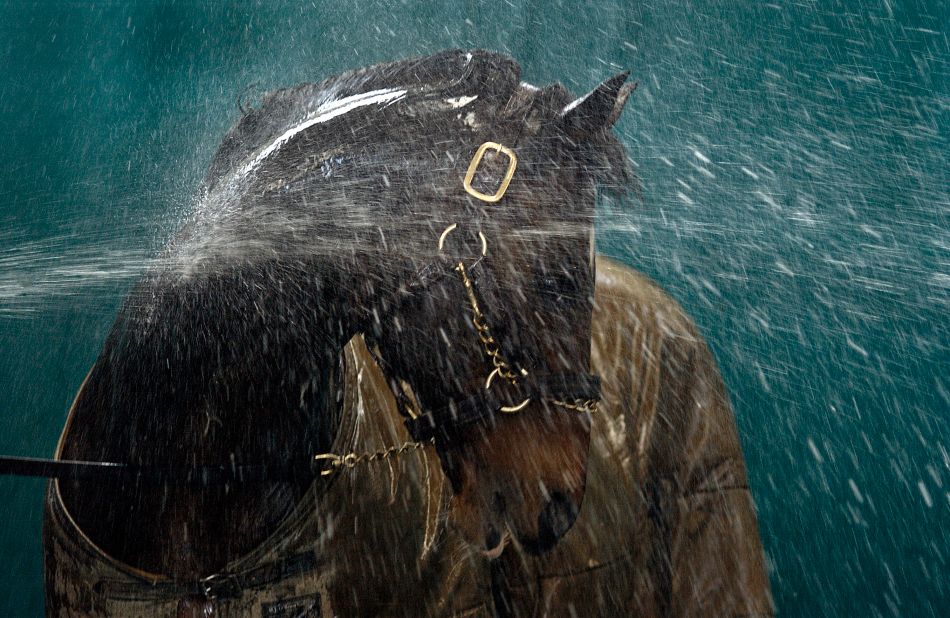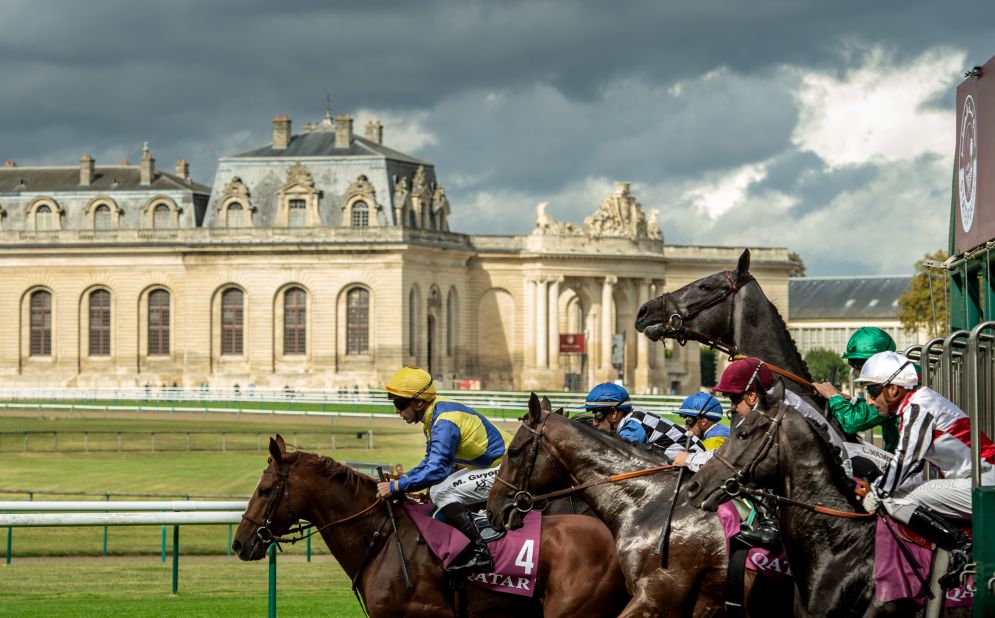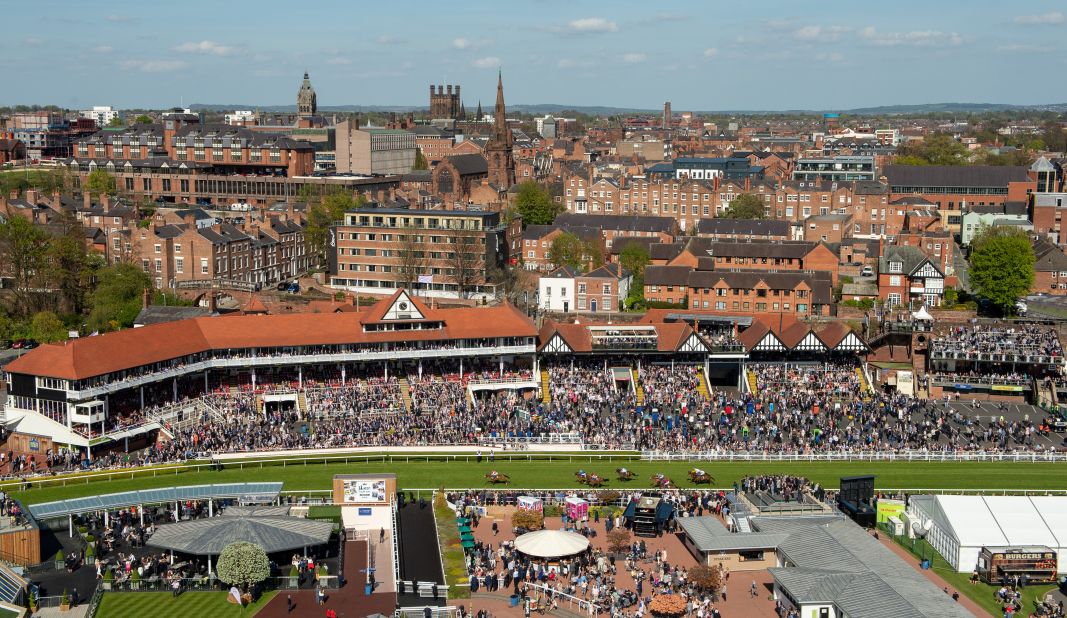 Stunning shots from horse racing's photographer of the year
Shaping 'a living creature'
Gosden has no favorites, refusing to focus on such leading lights as Roaring Lion, Enable or Golden Horn, his dual Derby and Arc winner in 2015. Instead, it is the near nobodies that delight him, a horse that recovers from injury or exceeds its potential in a more minor race.
And he talks as though there is an artistry towards his work, and considers himself very fortunate to be in the midst of it all.
"We're lucky that people are kind enough to send horses to us," he said. "It's not like a writer or a poet looking at a blank page or a painter with a blank canvas. You're sent a living creature to shape.
"I enjoy being with them, their personalities, to deal with the frustrations. I find that endlessly fascinating, the disappointments and knocks and having to learn to pick yourself up. It's an ever-changing scene."
At 68, he could be forgiven for easing up but has no plans to even contemplate retirement. As he puts it, "no trainer ever retires if they think they have a good one." Gosden has plenty, and jokes he plans to "go on forever".
Part of the drive is to take on the Coolmore and Godolphin operations. There is an irony in the sense that he served in his early training days as an assistant to Vincent O'Brien at Ballydoyle, now part of Coolmore.
"I still have friends there and I get on very well with them," he said. "Taking them on can be a little daunting at times but that doesn't mean I don't want to take the fight to them. We've had a good year against them."
READ: Prix de l'Arc de Triomphe returns to spiritual home Longchamp
READ: Why the Guineas, Oaks, Derby and St. Leger are known as the Classics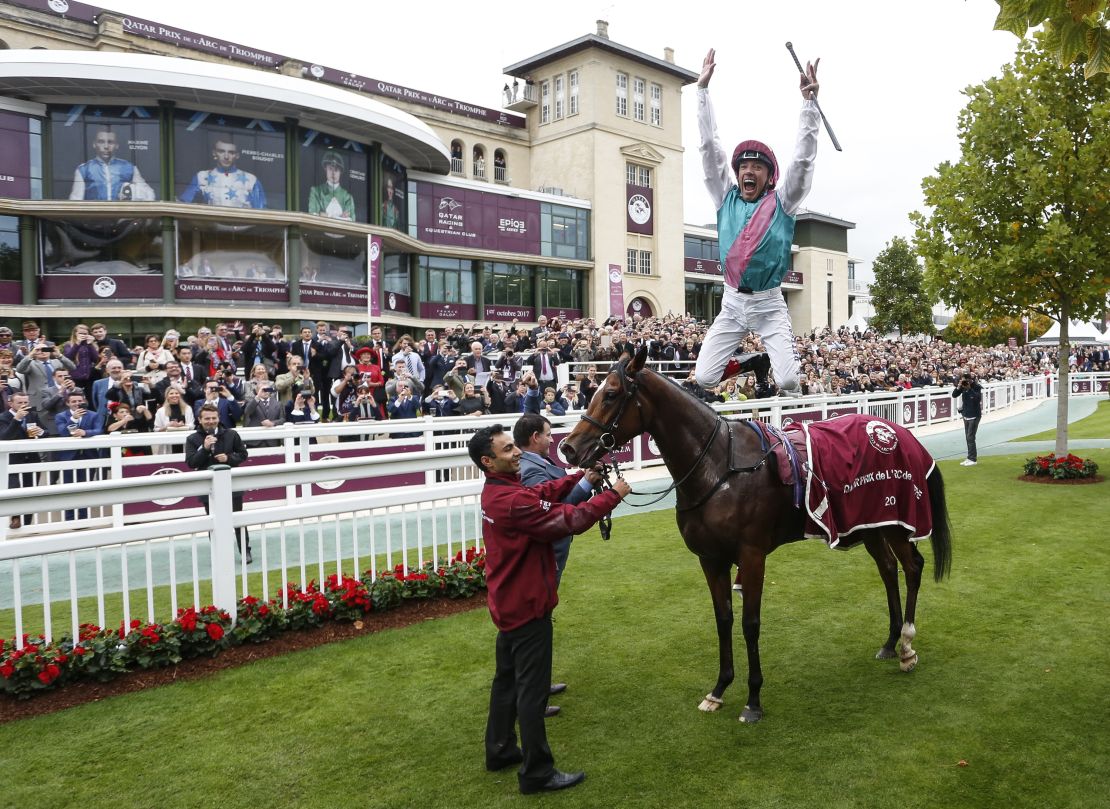 'Athletes and horses are no different'
Gosden likens the great horses to London buses in that "there might not be another one for a while" and is not ashamed to admit it's a neurotic business, each day packed with constant worry.
Putting his finger on what makes a horse great is, to his mind, mental above all else. Enable, twice winner of the Arc, is notoriously lazy when it comes to the morning gallops. Come race day, she is a different breed.
"I think the great ones just switch it on," he said. "It's the same with wonderful tennis players and great cricketers or footballers. When the pressure is on in big events, champions come through with mental application.
"Spurs and Liverpool made it through to the Champions League final through mental attitude, strength of will and knocking Ajax and Barcelona out of their comfort zone.
"Athletes and horses are no different. Horses will eyeball another horse. They're intelligent and instinctive. Obviously, they don't talk but they're saying, 'I can beat you'. It's extraordinary to watch that. What makes a great athlete and horse? Sure, it's athletic ability and the physiological side. But if you don't have mental strength, you don't have a chance."