Editor's Note: Jason D. Greenblatt is an assistant to President Donald Trump and special representative for international negotiations. Follow him on Twitter: @jdgreenblatt45 The opinions expressed in this commentary are his. View more opinion at CNN.
This is exciting – an opportunity of a generation. We are grateful to the Kingdom of Bahrain for extending the invitation to us to host the June 25 and 26 workshop with them for the benefit of Palestinians and others in the region, offering us a unique opportunity to communicate our economic vision.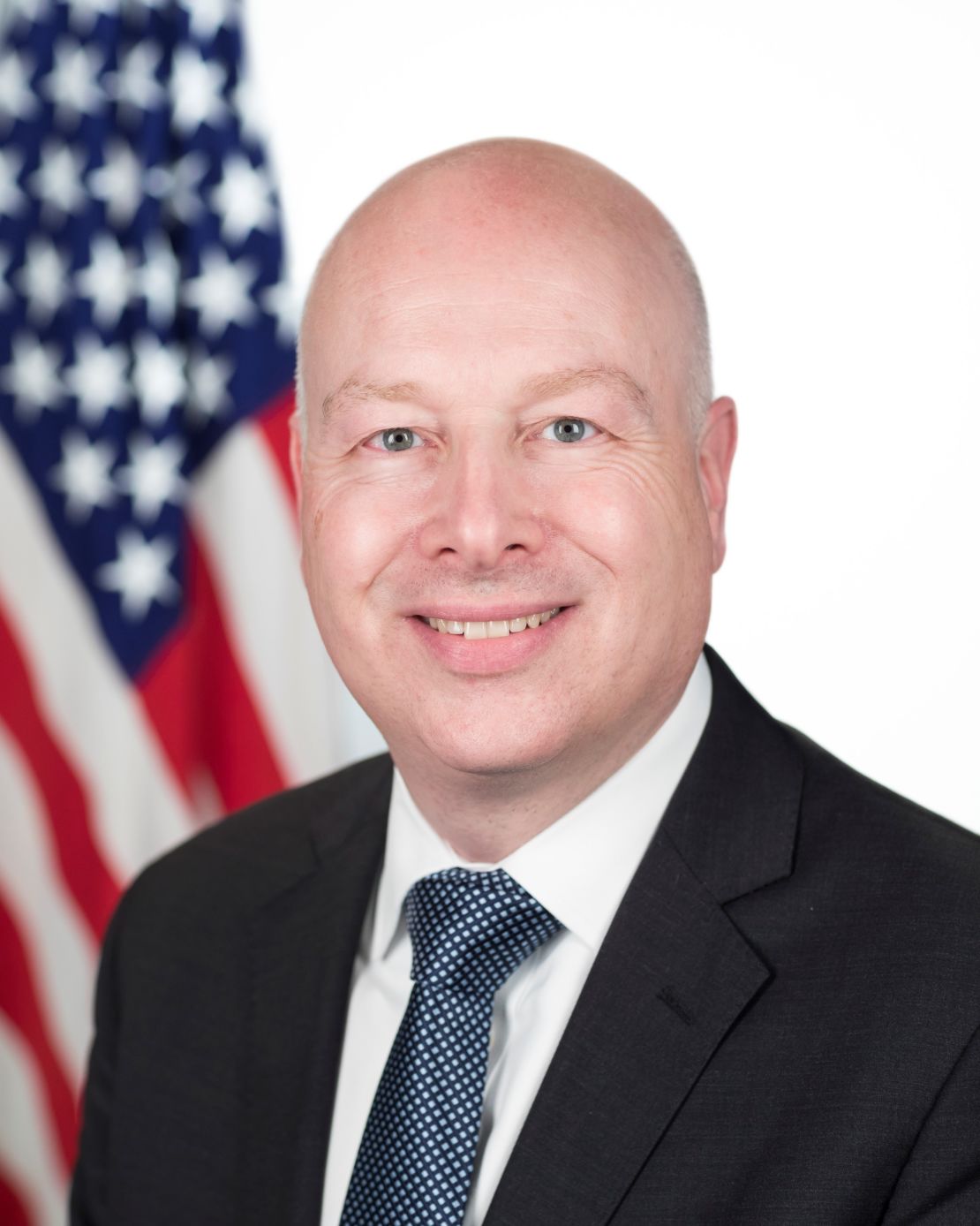 The workshop is a pivotal opportunity to convene government, civil society, and business leaders to share ideas, discuss strategies, and galvanize support for potential economic investments and initiatives that could be made possible by a peace agreement.
This workshop will facilitate discussions on an ambitious, achievable vision and framework for a prosperous future for Palestinians, including enhancements to economic governance, development of human capital, and facilitation of rapid private-sector growth. The results of those discussions could lead to significant investment in the talented Palestinian and regional population.
Saeb Erekat, the lead Palestinian negotiator (at least for those Palestinians not suffering under the brutal rule of Hamas in Gaza) is falsely claiming that we are trading the notion of a real peace deal for a simple "prosperity for peace." That is off base completely.
Despite our repeated statements to the contrary, Saeb claims we are trying to buy the Palestinians. We know that won't work. We fully recognize that our economic plan cannot be successful without a political agreement, just as a political agreement would have little chance without an effective economic plan. The elements of the conflict must be dealt with to unlock the incredible potential of the Palestinian and regional economy.
Perhaps Saeb knows he will never get the peace deal he has promised over the decades he has worked on this file, and rather than admit that, and instead of being willing to work to achieve a realistic, implementable deal which can lead to great things for the Palestinians, he wants to give up before he even starts. How sad for the Palestinians. One thing I learned from my more than 22 years working for President Trump – it isn't a good idea to have people working on a deal who aren't excited, energized and desirous of getting a deal done. A negative lawyer or negotiator can kill a great deal.
Saeb also is making claims that the Arab countries who are attending the workshop have no right to negotiate for the Palestinians. On that point, we agree. No one is suggesting that anyone other than the Palestinians have such a right. But those attending sincerely want to help the Palestinians. Why is Saeb manipulating their good intentions and pretending they are doing something nefarious? Those countries who are participating should be praised and thanked by Saeb and the Palestinian Authority.
Saeb says that when Arab states "exchange interests" with Washington, they should "pay from (their) pocket – not (the Palestinians')." Well Saeb, the Palestinian Authority hardly has any money because of all the waste, corruption, and the payments made to terrorists under your "pay to slay" program, whereby the Palestinian Authority rewards terrorists who kill Israelis.
Only by the generous grants and investments that may be made by others will this economic plan succeed. So of course, they have a right to engage in this workshop and they have a right to have opinions and set conditions. It is their money (not the Palestinian Authority's) that will be used to achieve success, and those who will provide funds certainly have the right to be sure their funds are used wisely. Those who are inclined to invest in the vision are tired of endlessly donating money and want to put the Palestinians on solid economic footing. Don't mislead yourself Saeb – they do not want you to decide how to use their money without their input. Who would allow that anymore, after the decades of economic failure with vast amounts of aid spent?
It is disheartening to see the supposed leaders of the Palestinians attack Palestinian entrepreneurs and Palestinian supporters in general for supporting a better future for their people. The Palestinian leadership portrays participation in the workshop as treasonous. That is preposterous. Supporters of this workshop want only the best for the Palestinians and the region. For masked, armed gunmen to threaten Palestinians against support of a better future as seen on official Fatah social media sites and in refugee camps is despicable. Haven't those residing in the refugee camps suffered enough?
If Saeb, with his oft-repeated talking points and distortion of our messaging is honest, he must admit that he and others who say the same things over and over again haven't achieved peace and Palestinians continue to fall further behind. President Trump is informed by previous attempts at peace but not encumbered by them. He is seeking a realistic resolution and a brighter future for all those burdened with this conflict.
The Trump administration has worked the issues of the conflict for over two years in earnest. We want to release the political plan when it has the best chance to help all involved reach a brighter future, when it has the strongest chance for success. We know there is no perfect time, and we won't pretend that the Israeli elections might not have an impact on that timing. We won't pretend that reaching an agreement won't require compromises from both sides. And we won't pretend that anyone other than the parties themselves have the right to make the compromises to achieve a peace agreement.
We thank those bold and courageous enough to come to Bahrain in an effort to forge a new, brighter future for all those involved. Those leaders are willing to say the status quo is not enough. They are leaders who recognize the region deserves the opportunity that can only be unlocked with a peace agreement. We must imagine, strive, hope, dream and pray for a different future. History will chronicle those who were courageous enough to take the steps towards peace, towards dignity, towards prosperity and towards opportunity … together.
Please don't allow those who prosper under the status quo to manipulate and deceive. Please don't allow them to squander the opportunity of a safer, prosperous and brighter future for future generations.