The Navy SEAL accused of fatally stabbing an injured person in Iraq texted a photo of a dead ISIS fighter and wrote, "good story behind this, got him with my hunting knife," prosecutors said in court on Tuesday.
The opening statements marked the beginning of the military trial of Edward Gallagher, a special operations chief who is accused of premeditated murder. A jury of seven men was impaneled in a military courtroom in San Diego for the case.
The prosecutor, Lt. Brian John, said the jury will hear testimony from witnesses who saw Gallagher pull out a knife and stab an ISIS prisoner in the neck. Gallagher later tried to "systematically intimidate" other SEALs who would report him for his actions, John said.
But Gallagher's defense attorney Tim Parlatore said there was no credible physical evidence for the murder charge against him. He said the witnesses all had "an admitted hatred towards Eddie."
"This case is not about murder. It's about mutiny," he said. The other witnesses "didn't want to get into the fight, Eddie wanted to get into the fight."
Gallagher is accused of multiple violations of military law that took place while he was deployed in the Iraqi city of Mosul in 2017. If convicted of murder, Gallagher would face life in prison.
His case has garnered attention from President Donald Trump, and he has won support from US Rep. Duncan Hunter, a California Republican who served as an artillery officer during a 2004 tour in Falluja, Iraq.
In an interview with Barstool Sports two weeks ago, Hunter defended Gallagher and said his own unit "killed probably hundreds of civilians" in Falluja.
Gallagher's alleged victim "might have been killed in a way that you don't personally agree with, because you say it's against the laws of war," Hunter said. "As opposed to artillery killing civilians, women and children, because it's kind of indiscriminate in a way. It's not a sniper weapon, right. Which is worse?"
Defense attorney says Gallagher didn't murder anyone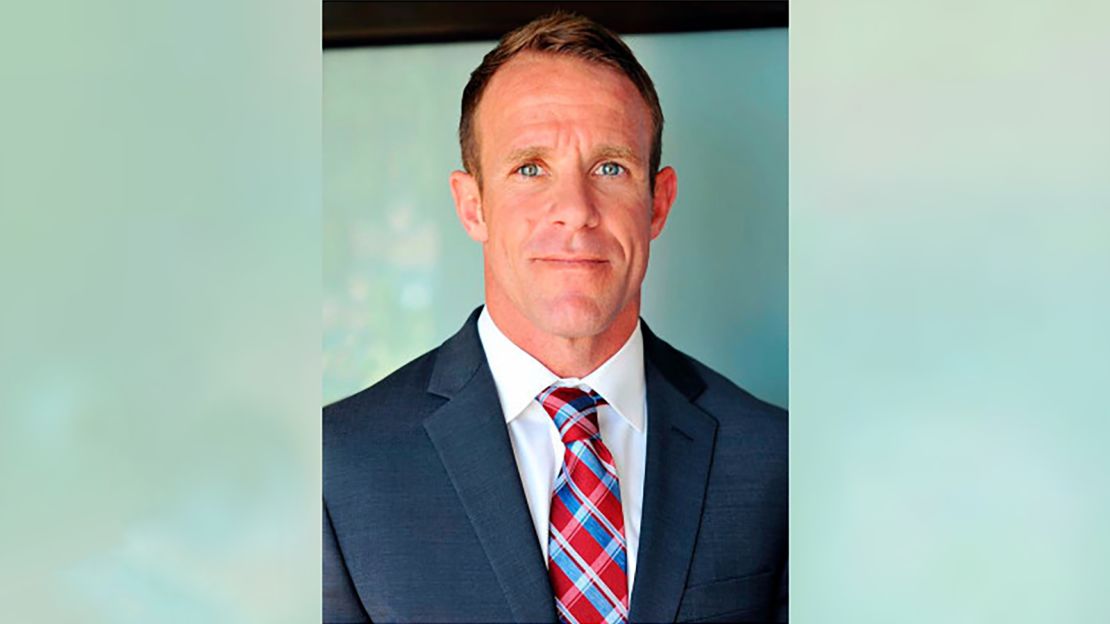 According to a charge sheet from November, Gallagher stabbed "a wounded male person" in t