Editor's Note: Michael D'Antonio is the author of the book "Never Enough: Donald Trump and the Pursuit of Success" and co-author with Peter Eisner of "The Shadow President: The Truth About Mike Pence." The opinions expressed in this commentary are the author's. View more opinion articles on CNN.
After the United Nations released an independent report this week that concluded Saudi officials killed and dismembered Washington Post journalist Jamal Khashoggi, President Trump reacted in a way true to his character. He ignored it.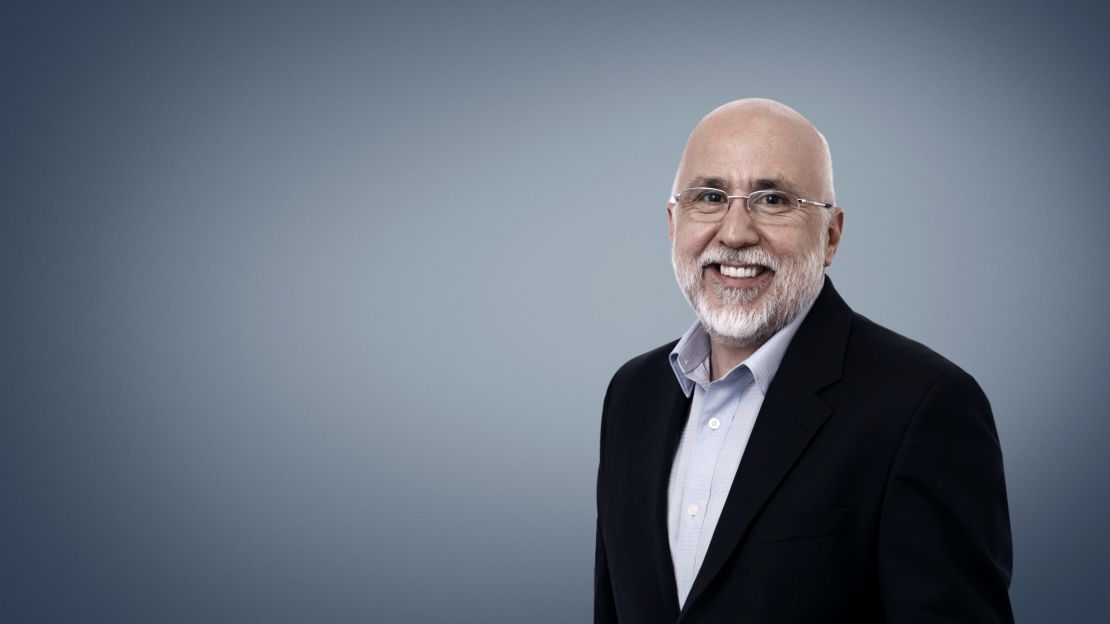 Trump said nothing about a Saudi intelligence officer referring to Khashoggi as a "sacrificial animal" while another official described how the journalist would be butchered, according to the report. He said nothing about the way the consulate was scrubbed to destroy evidence. He said nothing about the near certainty determined by the UN report that Saudi Crown Prince Mohammed bin Salman had – at the very least – prior knowledge of a criminal mission against Khashoggi, which was carried out by a 15-man team in the Saudi consulate in Istanbul, Turkey.
Weeks after Khashoggi was killed in October 2018, Trump speculated that "rogue killers" did the dirty work, adding, "Who knows?" Later, after US intelligence pointed the finger at the crown prince, Trump considered whether Salman knew about the killing and said, "Maybe he did and maybe he didn't!" Trump also cited the Kingdom's influence over oil prices and its arms deals with the US and said he was "not going to destroy the economy of our country" over Khashoggi.
The UN report on Khashoggi's murder returns the world's attention to the state-sponsored terrorism practiced by an American ally and reminds us of the President's inability to respond with empathy in the face of such horror – especially if it's inconvenient to do so.
Whether it's the brutal execution of a single individual or the death of thousands in Puerto Rico after Hurricane Maria, Donald Trump does not seem moved unless the victims fit a certain profile. If a tragedy doesn't involve obvious Trump allies or supporters, then it doesn't seem to get his sincere attention.
Khashoggi, a Muslim man who crusaded for human rights, left behind a fiancée, four children, and an extended family forced to deal with its grief. His terrifying end and his family's suffering don't seem to move our President. Other tragic deaths that seem unworthy of his empathy include:
Trump's lack of empathy is perhaps also reflected in the lack of personal attention he gives to parts of America where voters favor Democrats. He travels nearly five times as often to states he won in 2016, according to The New York Times. As a solidly blue state, California is not one Trump could win in 2020. Given his tendency to personalize everything, and his penchant for transactional relationships, Trump's callous response to the Camp Fire might have something to do with a sense of personal grievance.
You might doubt that his bias would persist in the face of tragedy, but compare his initial tweet about the wildfires in California to the message he sent after deadly tornadoes hit Alabama in March. He tweeted, "FEMA has been told directly by me to give the A Plus treatment to the Great State of Alabama and the wonderful people who have been so devastated by the Tornadoes."
A sense of political expedience seems to underpin Trump's policies that affect the wellbeing of people here and abroad, as well as his responses to tragedy. At home, his administration has approved a new pollution standard that favors the coal industry he promised to help – even though his own experts say it could lead to as many as 1,400 deaths per year by 2030. Overseas, Trump has revoked an Obama-era requirement to publicly report the number of US drone strikes, as well as the number of civilians killed as a result. Airstrikes have already surged in Afghanistan, Iraq, Syria and Somalia under President Trump, according to experts cited by The New York Times. This erosion of transparency – along with the removal of other military constraints designed to limit civilian deaths – will surely sow resentment abroad. It's all but certain that America may one day pay a price for this heedless policy.
Get our free weekly newsletter
Sign up for CNN Opinion's new newsletter.
That President Trump seems unfazed by the deaths of civilians isn't surprising. On the presidential campaign trail in 2015, he said he would kill the families of terrorists in the fight against ISIS. Similarly, his divisive and sometimes violent rhetoric about voters who oppose him shows little concern for the wellbeing of those he considers beneath consideration. Devoid of empathy, except when its display may help him politically, Trump seems inured to human suffering and unaware of the ways his selective response to death and destruction affects others.