Activism takes different forms, whether it's marching in the streets, speaking on behalf of marginalized people or influencing pop culture to embrace people from society's fringes.
Today's LGBTQ activists follow a long line of people who dedicated their lives to changing the way the world sees members of their community. And the fight for equality is far from over.
Here are a few prominent figures who changed the course of LGBTQ history.
Marsha P. Johnson: The defender of trans rights
Marsha P. Johnson: The defender of transgender rights
Marsha P. Johnson's name isn't in most American history books, but it should be.
When a judge asked her about the "P" in her name, she responded that it stood for "Pay it no mind." The judge laughed and dismissed the charges against her.
Her persistence and advocacy made her one of the most significant figures in LGBTQ and AIDS activism.
The term "transgender" wasn't commonly used in Marsha's lifetime, but she identified as a "transvestite," gay and a drag queen and used she/her pronouns.
"I was no one, nobody, from Nowheresville, until I became a drag queen," she said in a 1992 interview.
She was a sex worker and was homeless throughout parts of her life, and her activism was rooted in her experiences.
Johnson and Sylvia Rivera, a close friend of Johnson's and a transgender rights activist, founded S.T.A.R (Street Transvestite Action Revolutionaries) to give shelter to LGBTQ homeless youth and resources.
Johnson is known for her involvement alongside Rivera during the famous Stonewall Riots.
These clashes with the New York police marked a turning point for the gay liberation movement in the US and inspired Pride marches around the world today.
Johnson worked as an activist participating in demonstrations and marches as part of the Gay Liberation Front, which formed in the wake of Stonewall. She was also an AIDS activist associated with the group ACT UP until her death.
Police ruled Johnson's death in 1992 a suicide after her body was found in the Hudson river. But her friends and fellow activists believe she was killed, a theory that was the highlighted in the 2017 Netflix documentary "The Death and Life of Marsha P. Johnson."
More than 20 years after her death, Johnson is remembered for her vibrant smile, free spirit and her contributions to the fight for LGBTQ rights.
Billie Jean King: The equality champion
Tennis champion Billie Jean King has been a longtime pioneer on and off the court, using her status as a prominent athlete to champion gender equality and LGBTQ visibility.
She was the first tennis player — and woman — to be named Sports Illustrated's Sportsperson of the Year in 1972.
The same year, during the fight for legal abortion access, she joined Ms. Magazine's list of prominent women who admitted to having an abortion.
After winning the US Open in 1972, she threatened to boycott the next year if men and women were not awarded the same prize money. Consequently, the tournament made the prize money the same for both sexes in 1973.
King's career took off following the "Battle of the Sexes" in 1973, where she went head-to-head with a male tennis champion nearly twice her age.
The matchup with Bobby Riggs was watched by millions, and King said she not only wanted to win, she had to win for the sake of gender equality.
Her career took a hit in 1981 after news leaked that she was in a secret relationship with another woman while she was married to a man.
She argued with her managers and lawyers to hold a press conference so she could control the message about her sexuality.
When she publicly confirmed that she was in a lesbian relationship, she became the first out LGBTQ athlete and lost all her endorsement deals. But she likely made the road smoother for those who followed, including Martina Navratilova who lost none of her endorsement deals when she was outed just a few months later.
King divorced her husband in 1987 and is now with her longtime partner and fellow tennis champion, Ilana Kloss.
King was awarded the President Medal of Freedom by President Obama in 2009 and later went on to found the Billie Jean King Leadership Initiative in 2014 to highlight diverse talent from around the world.
Harvey Milk: The pioneer politician
Harvey Milk: The pioneer politician
Harvey Milk was one of the first openly gay politicians elected to office in the United States, and the first openly gay official elected in California.
"We want gays to represent gays," Milk told the San Francisco Examiner in 1977, and his position as an LGBTQ public official helped bring the community's issues to prominence.
Milk served in the Navy for several years but resigned after being questioned over his sexual orientation.
After moving from New York to California, Milk helped start one of the first predominantly LGBTQ-owned business groups in the country, the Castro Village Association, and he was elected to San Francisco's Board of Supervisors in 1977.
While serving as a city supervisor, he introduced legislation to protect the gay community, including a gay rights ordinance in 1978 to ban discrimination against LGBTQ in housing or employment. He and other activists also succeeded in striking down Proposition 6, which would have mandated the firing of any gay or lesbian teachers in California.
While Milk led pride marches and was widely known as a fighter for LGBTQ rights, he also fought for issues affecting the entire San Francisco population, including access for affordable housing and daycare for working mothers.
Milk was no stranger to death threats and acknowledged there was a possibility he would be assassinated. Less than a year after Milk's inauguration as city supervisor, he and Mayor George Moscone were shot to death in the San Francisco city hall by a former fellow city supervisor over a job dispute.
When his killer was sentenced to seven years, riots broke out over what many perceived to be a lenient sentence.
In 2009, President Obama posthumously awarded Milk the Medal of Freedom to recognize his contributions as a trailblazing advocate for LGBTQ rights.
Audre Lorde: The warrior poet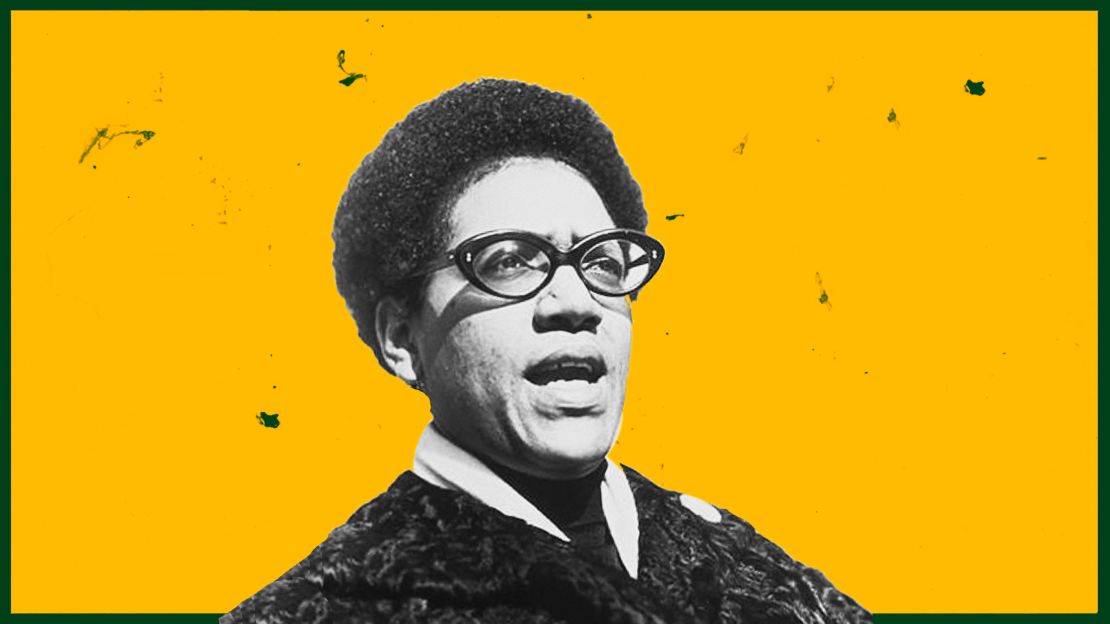 Lorde described herself as a "black lesbian feminist mother warrior poet."
She was proud of every layer of her identity and used her own experiences to discuss the overlap between these communities.
Lorde was the daughter of immigrants, a socialist, a mother, a black woman and a lesbian. Her work addressed the different ways in which a person's social identity, entwined with their gender, affected their lives and how others treated them.
She used her voice as a platform to fight oppression on all fronts as a civil rights activist. She founded "Sisterhood in Support of Sisters in South Africa" in the 1980s to help women of color affected by apartheid.
She wrote, "I simply do not believe that one aspect of myself can possibly profit from the oppression of any other part of my identity."
Her writing was a revolutionary deconstruction of struggles that helped lead the Black Arts Movement. She served as New York's poet laureate from 1991 until she passed away in 1992 from breast cancer.
Audre Lorde's words carry on her legacy and can be seen on signs during civil rights marches around the world. Her art changed the way many see feminism and emboldened women from all backgrounds.
Larry Kramer: The relentless activist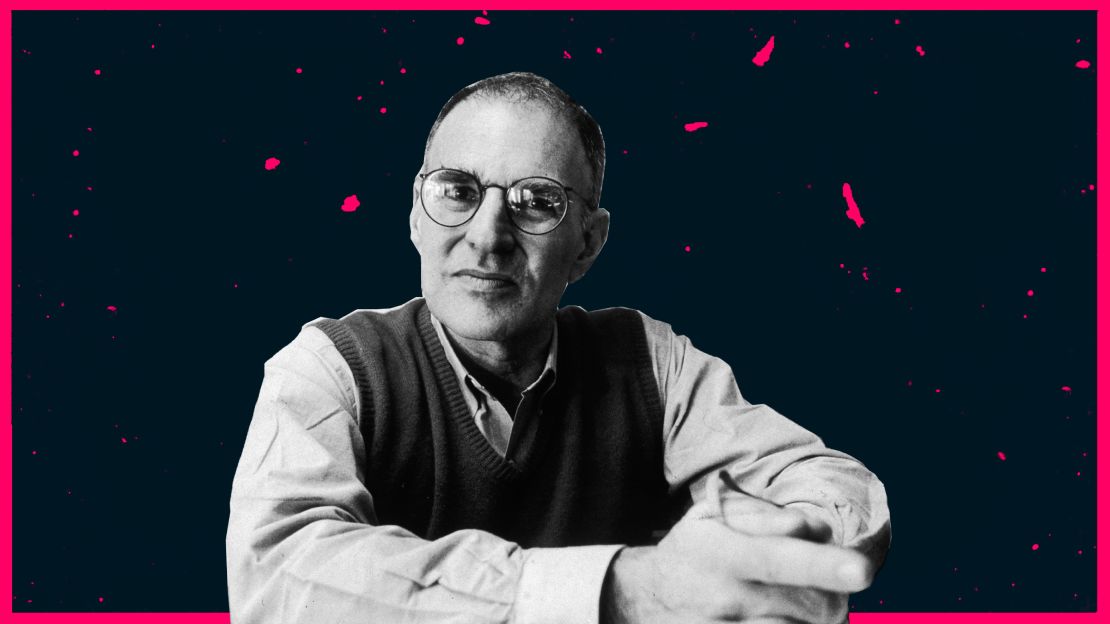 Larry Kramer turned his anger and grief into action.
He was one of the first to sound the alarm for the HIV/AIDS crisis in 1981 when the New York Times wrote about a rare type of "cancer" affecting gay men.
He was in the proverbial trenches fighting for LGBTQ rights and organized AIDS activists even before he was diagnosed as HIV positive.
Kramer co-founded the advocacy groups GMHC (Gay Men's Health Crisis) and ACT UP (AIDS Coalition to Unleash Power), which coined the iconic SILENCE = DEATH logo that became a symbol for the AIDS crisis.
Kramer rose to prominence battling what he cited as negligence from the FDA and the US government. Kramer and the activists he demonstrated with were fueled by rage. They led demonstrations, blocked roads during rush hour and staged "die-ins" that grabbed media attention, eventually forcing the government to address the AIDS crisis and provide access to new treatment methods.
"This is a plague," Kramer shouted at ACT UP organizers in a famous clip from 1991. "Until we get our acts together, we are as good as dead."
Kramer's controversial calls on activists to take the AIDS crisis into their own hands helped push the FDA to eventually approve the use and distribution of experimental drugs that helped save the lives of AIDS patients. Arguably, Kramer and ACT UP are the reason countless people are alive today, because without his relentless, merciless activism, AIDS would've continued to take the lives of many more than it does today.
RuPaul Charles: The queen of drag
RuPaul Charles: The queen of drag
RuPaul Charles was a key figure who brought drag out of the closet and into the mainstream.
Before RuPaul, drag was viewed as an obscure subculture. The art is now appreciated by the masses as a centerpiece for entertainment.
He built a drag empire with more than 10 years of "RuPaul's Drag Race" on VH1, including multiple spin-off shows and the launch of "DragCon" in multiple cities. But most importantly, RuPaul helped carve a place for LGBTQ culture in the mainstream.
Originally from San Diego, RuPaul moved to Atlanta at 15 to study performance art and rose to popularity in the underground nightclub scene. After moving to New York in the mid-1980s, RuPaul was crowned "The Queen of Manhattan" in 1989.
Years of appearances in movies and TV shows, as well as a number of studio albums of his own, transformed RuPaul from a club kid to an A-list celebrity. His rise to stardom helped give drag a presence on an international scale, which later exploded into what drag culture is now.
RuPaul used his status as a celebrity and business mogul for LGBTQ activism, including becoming M.A.C. cosmetic's first "Viva Glam" ambassador for the M.A.C. AIDS fund, which has raised millions. He hasn't shied away from being political, and has spoken at Pride events over the years.
RuPaul's career and "Drag Race" acted as a springboard for other drag queens to make a living through performances and corporate sponsorships. His contributions to the LGBTQ community boil down to the impact he made as a pioneer in drag, and how "Drag Race" drastically changed the way millions of Americans view — and appreciate — a key facet of gay culture.