Editor's Note: Julian Zelizer is a professor of history and public affairs at Princeton University, and author, with Kevin Kruse, of the new book "Fault Lines: A History of the United States Since 1974." Follow him on Twitter at @julianzelizer.The opinions expressed in this commentary are his own. View more opinion at CNN.
After weeks of damaging gaffes, Joe Biden delivered a lackluster performance and stumbled during his first debate with the other Democratic candidates.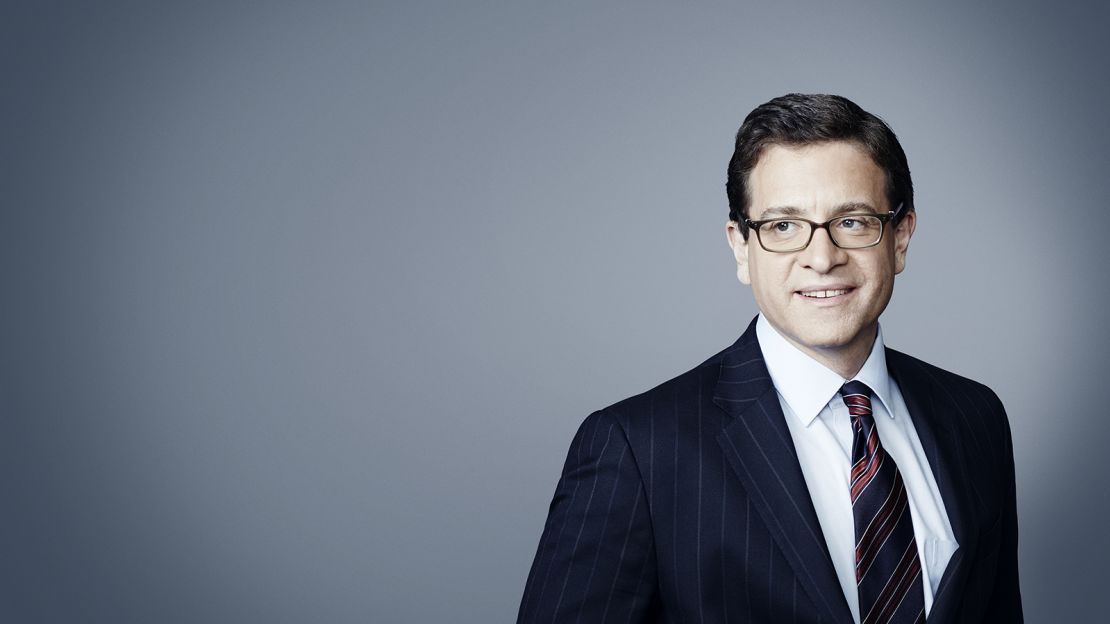 In the most powerful moment of the debate on Thursday, Sen. Kamala Harris challenged his record on race, using her own biography to reveal the high cost of his opposition to school busing. Biden uttered a muddled response that sounded like a defense of state's rights and localism and eventually finished by abruptly saying, "My time's up, I'm sorry."
Although one debate does not make or break a campaign, Biden's terrible performance was enough to raise concerns among Democrats about what his campaign is all about and whether he is really the most electable candidate on the bunch.
Coming out of the Miami massacre, three big questions loom large about Biden.
What does he stand for?
Biden promises to run a campaign that can appeal to the center and be the politician most likely to compromise with opponents.
But none of that says very much. As Walter Mondale famously asked Gary Hart in the 1984 Democratic primary debate, "Where's the beef?" Today, it seems appropriate to ask Biden whether his vision for the country has any substance, in addition to looking back and questioning whether he's been on the right side of history.
The more reporters look into his long political history, the more questions arise. The New York Times has documented Biden's vigorous opposition to the school busing programs that were at the heart of civil rights in the 1970s. His legislative alliance with racist Sens. James Eastland and Strom Thurmond amplified his willingness to defy liberal ideas. Additional concerns about his mixed record on abortion, along with his support for tough on crime policies, cast Biden as a Democrat fundamentally out of step with many key issues for the party.
Biden has pointed to other parts of his record, such as his role in protecting the Voting Rights Act or helping to pass the Affordable Care Act to highlight his advocacy of the liberal tradition.
So which is it?
Is Biden really just a likeable Democrat prone to gaffes with some blemishes in an otherwise stalwart career or is he a politician whose policy choices have been far too accommodating to conservative politics?
Is he "most electable"?
The "most electable" mantra has been Biden's biggest talking point. But is it really true? Much of the argument is based on polls, which show his front-runner status and high standing in key states. The numbers, which have been largely consistent ahead of the debates, are compelling.
But the debate proved the skeptics right. Biden ran two failed campaigns – in 1988 and 2008. He is prone to making damaging gaffes and has failed to attract the kind of passionate support his opponents have garnered.
Biden is great at speaking to the room and saying what people want to hear, but delivering long, thoughtful and consistent messages that can frame a campaign is not necessarily his strong suit. In the months since he first launched his campaign, Biden has already undercut his opening argument about the values at stake in the election. His initial attack on the President's response to the deadly violence in Charlottesville has since been overshadowed by discussions of working with the James Eastlands of the world.
Imagine Biden showing up to a debate against President Trump with the kind of performance on show on Thursday night. For Democrats, it would be a total disaster. His opponents have raised legitimate concerns and his supporters are rightly shaken about whether he has what it takes to win this election.
Can Biden perform in a disciplined fashion? Can he rally voters and mobilize support? Can he really withstand the back and forth required to bring down the President in a debate? In the pivotal moments yet to come, will Biden step up and deliver?
Is Biden the right Democrat for 2020?
One of the big questions that looms over the Biden campaign is whether he is really the right Democrat for 2020. The stakes are high, and the Trump presidency has exposed fundamental divisions in American society over core issues like women's rights and immigration.
Democrats need to consider which candidate best embodies the values the party wants to champion going forward. At a moment when Democrats want to distinguish themselves from the party that produced Trump, they need to think hard about a candidate whose views and identity were forged in the era of Ronald Reagan, despite eventually becoming the Vice President for Obama.
The Democrat who is most electable will need to define what post-Obama Democratic politics will be about.
During the debates, Harris, Sen. Elizabeth Warren and Mayor Pete Buttigieg showed that they are thinking about the future of the party, not its past. In Trumpian fashion, Biden seems most centered on praising himself. He has considerable work ahead if he wants to fill out his vision of what Democratic politics will look like in years to come.
There are many good reasons why Biden supporters like their candidate. But the debate should open some eyes and spark some serious introspection within the party as the campaign gets underway.