When asked about his relationship with Rafael Nadal, Australian Nick Kyrgios referred to a watering hole about a 15-minute walk from Wimbledon's grounds.
"Not sure that me and Rafa could go down to the Dog & Fox and have a beer together," the ever controversial Kyrgios told reporters Tuesday.
"I get along with people, some people I don't get along with.
"We have a mutual respect but that's about it I think."
READ: Coco Gauff's mom on starlet's meteoric rise
Kyrgios's appraisal of the 18-time grand slam winner was actually a toned down version, two months after labeling him "super salty" in a podcast with tennis journalist Ben Rothenberg and taking aim at his famous uncle, Toni.
But for tennis fans craving a little animosity in an era where the Big Four have — mostly — gotten along, they'll be pleased Nadal and Kyrgios square off in the second round at the All England Club.
READ: Will Nadal surpass great rival Federer?
READ: Roger Federer: The power and presence of the $120 million man
'Very dangerous player'
Kyrgios will attempt to upend Nadal five years after he stunned the left-hander as a teen at Wimbledon and only four months after saving three match points in their eventful clash in Acapulco.
The crowd jeered Kyrgios in Mexico and afterward Nadal claimed the Canberra native needed to show more respect to opponents, the crowd — and himself.
A Kyrgios underarm serve that evening has now become a mainstay in his game, with another one on show Tuesday on set point against compatriot Jordan Thompson in what turned out to be a five-set victory.
Kyrgios countered by criticizing Nadal's sometimes slow play between points before that no-holds-barred podcast which aired a day before the 24-year-old was given a game penalty, threw a chair on court and defaulted at the Rome Masters.
READ: Kyrgios in fan altercation at Miami Open
If it makes Nadal feel better, Kyrgios slammed world No. 1 Novak Djokovic, too, saying the Serb had a "sick obsession with wanting to be liked."
Publicly, Nadal made it sound like Thursday was simply another match for him.
"My thoughts are very clear," Nadal began after beating Japanese baseliner Yuichi Sugita in straight sets. "I play against a top talented player, very dangerous player when he wants to play tennis. Normally against the best players, he wants to play tennis. When that happens, he's a very dangerous opponent."
READ: Osaka on setbacks, role models and inspiring others
READ: Naomi Osaka: An icon of the new Japan
Wimbledon: The original grand slam
'Self belief'
Indeed 43rd-ranked Kyrgios admitted he was "super happy" when spotting Nadal in his section of the draw.
Motivation never seems to be lacking when confronting Djokovic and Nadal, evidenced by a 5-3 record against the pair combined.
Meanwhile, against his pals Andy Murray and Roger Federer— and thus where motivation might be harder to muster — he is a combined 2-10.
He also appears to lack motivation for playing at the French Open, citing illness as the reason for his withdrawal in May after saying Nadal's most successful grand slam "sucks."
"It's going to be a very interesting match," 2003 Wimbledon finalist Mark Philippoussis succinctly told CNN.
"Both want to win. It's the biggest tournament in the world. Rafa is going to look to go out and compete and do what he does. Nothing is going to change.
"Nick is someone who has self belief and a belief that he can beat Rafa, and that's what it takes, you need to believe you can beat these top guys."
READ: Why Wimbledon represents Britain's two-week tennis love-in
READ: 15-year-old Coco Gauff stuns Venus Williams
READ: Coco Gauff: 'I want to be the greatest'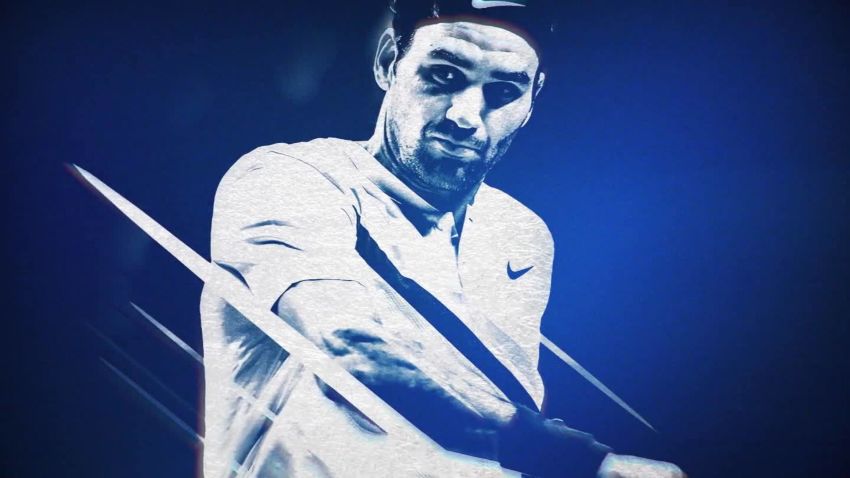 Roger Revealed: Time with tennis great Federer
'Unbelievable underdog'
Besides the belief and motivation, Kyrgios is getting a grass-rusty Nadal.
The first-round match was his first official outing on the surface in 2019.
The early-round affair would seem to benefit Kyrgios, given he probably lacks the fitness to go deep at majors even if the motivation is there.
No, fitness is not his forte.
Further, Nadal has a history of struggling against big servers at Wimbledon, losing to Kyrgios, Lukas Rosol, Dustin Brown and Gilles Muller. All of those matches came prior to the quarterfinals.
"He's one of the greatest tennis players of all time," Kyrgios said, paying Nadal that respect he says he has for him. "I go into that match as an unbelievable underdog."
But he added: "I know if I play the right type of tennis, I can have success against him."
If, as some players are saying, the grass is playing a little slower this year — and keep in mind one player will often have a different view from the next — Nadal certainly wouldn't mind.
The last of his two Wimbledon titles came in 2010 and he fell in the defining men's match of 2018 in the semifinals against Djokovic in a thrilling five-setter.
"Last year I created the chance," Nadal said. "I have been very close. I am here to fight again to produce the chance. I need to find my best tennis."
Whatever happens, you probably still won't find Nadal and Kyrgios at a pub together anytime soon.