On the surface, it's a typical orchestra rehearsal.
The musicians – students from Bangkok's Princess Galyani Vadhana Institute of Music – warm up, the sounds of brass, strings, woodwinds and percussion filling the air.
But a closer look reveals each member has an extra "instrument" in their musical arsenal – a long, plastic tube commonly found in air-conditioner units.
This is the first hint that there's very little about this act – or the man behind it – that could be defined as "classical."
The conductor, 26-year-old Thai composer Piyawat Louilarpprasert, walks to the front of the room and raises his arms.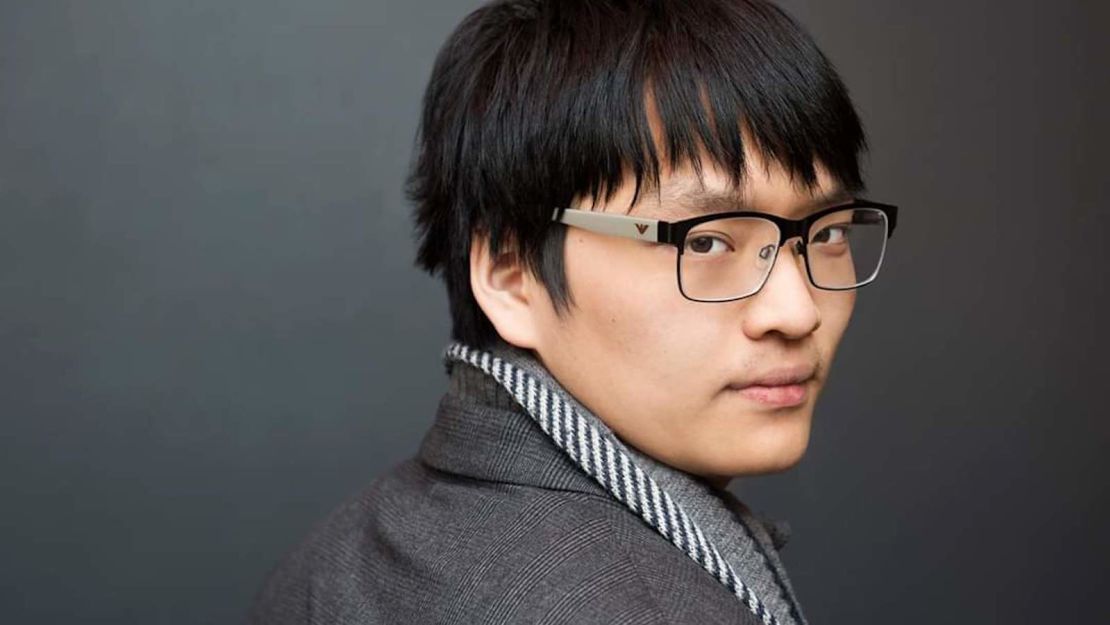 A fascinating performance ensues, musicians creating a glorious cacophony that wouldn't be out of a place in the soundtrack to a horror film or a dystopian sci-fi fantasy.
As it turns out, the plastic tubes are the star of this performance.
Some musicians insert them into the ends of their brass instruments to modify their sound. At other times, the tubes are waved in the air and slapped against sheet music stands, causing both papers and bits of plastic to fly into the air.
Musical deconstruction
The performance – dubbed "Smelly Tubes" – is part of a recent event directed and curated by Piyawat in Bangkok – the Thailand New Music and Art symposium – giving the students a rare opportunity to work with one of the country's most exciting young composers.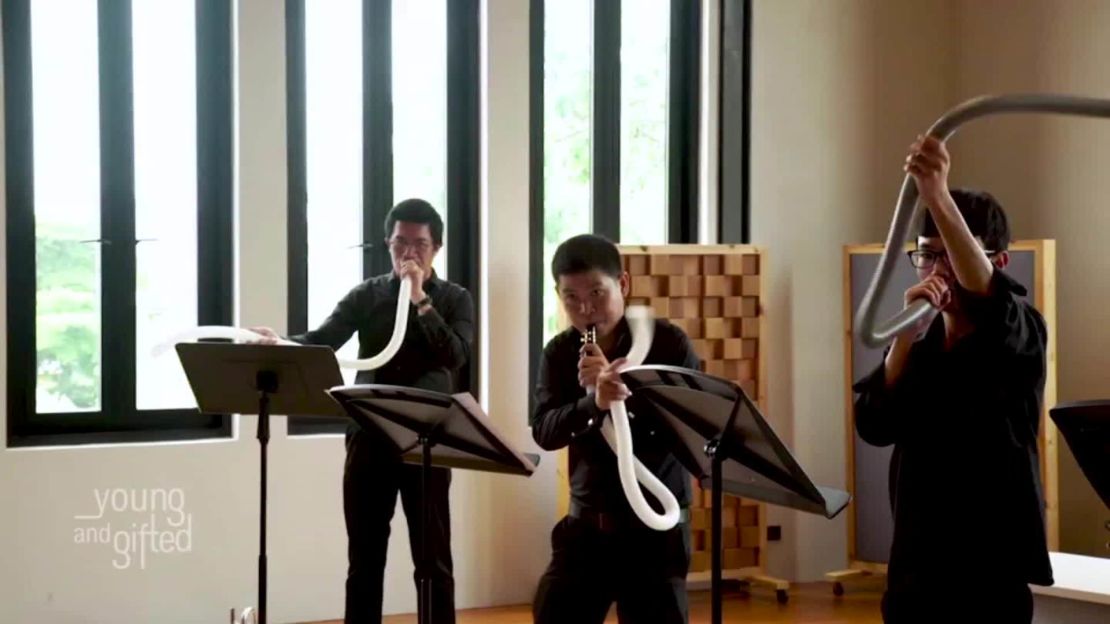 A doctoral student of musical arts at Cornell University in New York, Piyawat tells CNN he often draws inspiration from seemingly random, non-musical sources.
His works are all about experimentation – the amalgamation of sonic and visual arts and the deconstruction of instruments' mechanisms and physicality.
Take "Smelly Tubes," which Piyawat says was born of his belief that all instruments are equal.
The tubes came from a hardware store. Piyawat says he picked one up and started pondering the possibilities.
"I was thinking, 'if I choose this as an instrument, how can I shape it? How can I make sounds, or how can I make good visuals?' So, I started to experiment; I put the tube in my trombone's bell. I tried to spin it and make a lot of adjustments. I found that the sound changed the trombone's culture.
Hear Piyawat's work on SoundCloud
"Then I thought 'if I use the tube with the trombone, why can't I use it with the violin, why can't I use with the percussion, why can't I use with piano?' I tried to lose the identity of each instrument, so they become one."
In search of new sounds, ideas
Unlike many successful musicians, Piyawat didn't begin to fully explore his passion for music until his teenage years, joining his high school's marching band as a trombone player.
When an injury forced him to temporarily put down the instrument, he began researching music composition.
From there, passion sprung forth and he began arranging pieces for orchestras and marching bands, eventually enrolling in a composition program at Thailand's Mahidol University College of Music.
"I followed a lot of tradition with classical music, I played trombone in the orchestra, I did a lot of classical arrangements," he recalls.
"But then, when I went to listen to some new pieces by living composers, I found that they have something fresh. I started to find new ways of composing. I started to think 'why don't we try to create something new, something for myself, something rare?' I started to compose art pieces – music with contemporary aspects, some conceptual aspects."
He then took his studies to London to study for two years at the Royal College of Music with Japanese composer Dai Fujikura before heading to New York's Cornell University, where he now works under the guidance of Greek-born composer and sound artist Marianthi Papalexandri-Alexandri.
There have been plenty of global accolades, awards, grants and commissions along the way, including the ASCAP Morton Gould Young Composer Award, the Otto R. Stahl Memorial Award and the Sergei Slonimsky Composition Award.
A life-long learner
In the fall, Piyawat says he'll go back to New York to continue his research and work with the Cornell Symphony Orchestra and the Cornell Wind Symphony, while also continuing to compose and perform with his own ensemble, Taceti, which is based in Thailand.
"I want to learn all the time," says Piyawat. "Sometimes, when I meet new friends and they have exciting music and material, I want to learn from them. I want to see more of what is happening in the world.
"But the most important thing for myself is to find new ideas. I don't really focus on the past, I'm looking for the next chapter."