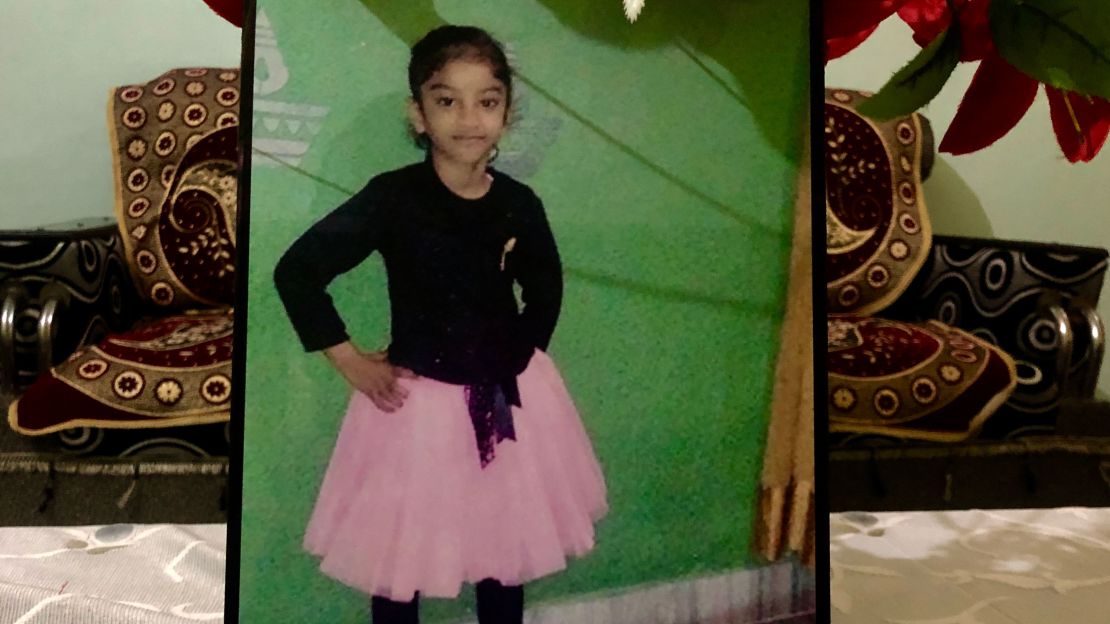 At shop after shop along the way to this small village in northern India, people know their names.
Gurupreet, the little girl who died in an American desert. And Gurmeet, the grandfather whose family is still reeling.
It's been a month since Border Patrol agents found 6-year-old Gurupreet Kaur's remains just north of the US-Mexico border.
And it's been weeks since hundreds of people packed a Sikh temple in this tight-knit community to mourn her short life.
Still, for her family, no matter how much time passes, the pain is fresh.
"We are devastated," 70-year-old Gurmeet Singh said, speaking to CNN in the living room of the home where Gurupreet once lived. "To lose a child is not easy for anyone. But this is just too painful."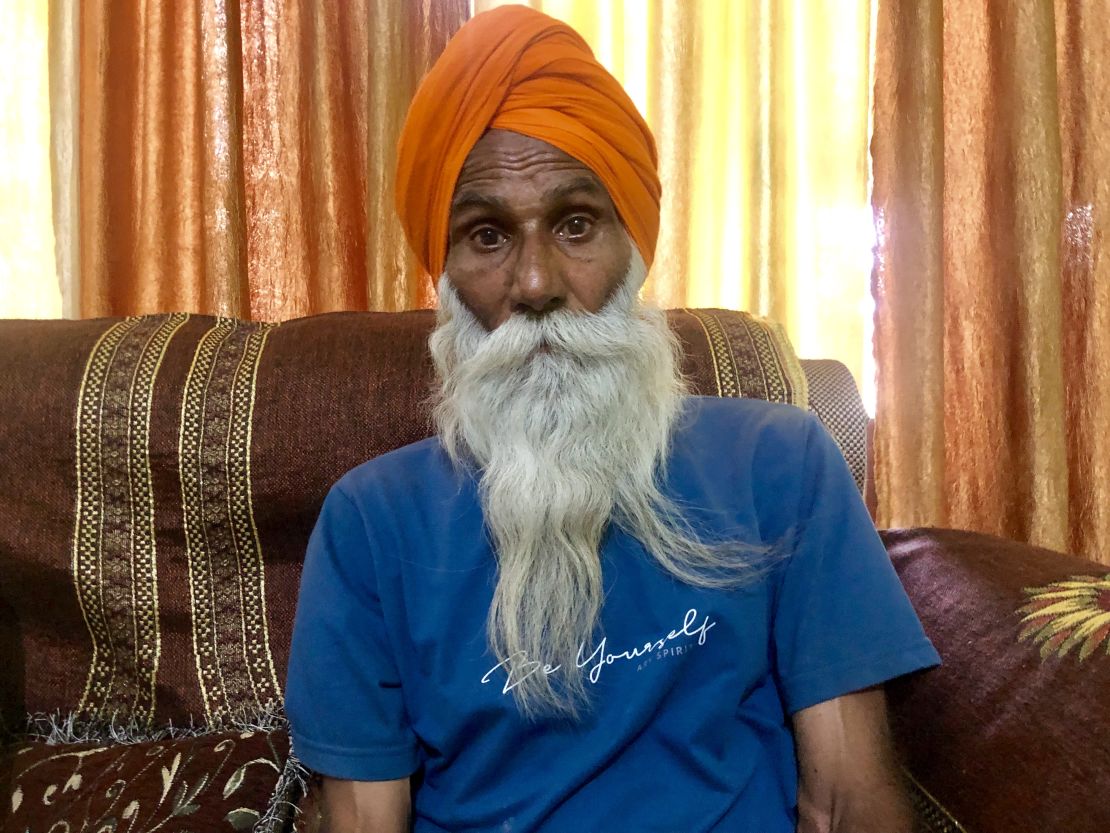 Beside him, his wife Surinder Kaur cradles a photo of Gurupreet and stares at the ground. She says she fainted when she heard the news of her granddaughter's death.
"After I regained my consciousness, I just kept repeating her name," she said. "I wanted to see her one last time."
In the photo she's holding, taken in this room two years ago, Gurupreet is wearing a black leotard and a pink tutu, standing with her hands on her hips as she poses for the camera.
Gurupreet loved to dance and play with mobile phones. She was in second grade at a nearby private school.
"She used to come first in the class," her grandfather said. "She was a very smart, fearless kid."
A reunion that never came
Gurupreet's father left Hasanpur several months after she was born. He's been living in New York City while his asylum case makes its way through the US immigration court system.
For years, Gurmeet says the little girl would tell her family in India how much she wanted to see her father.
She and her mother had planned to join him in New York after they made their way across the US-Mexico border, according to a statement released last month by the US-based Sikh Coalition.
But officials say the family's plans took a tragic turn last month when smugglers forced them to cross in a remote area on a day when temperatures soared well over 100 degrees.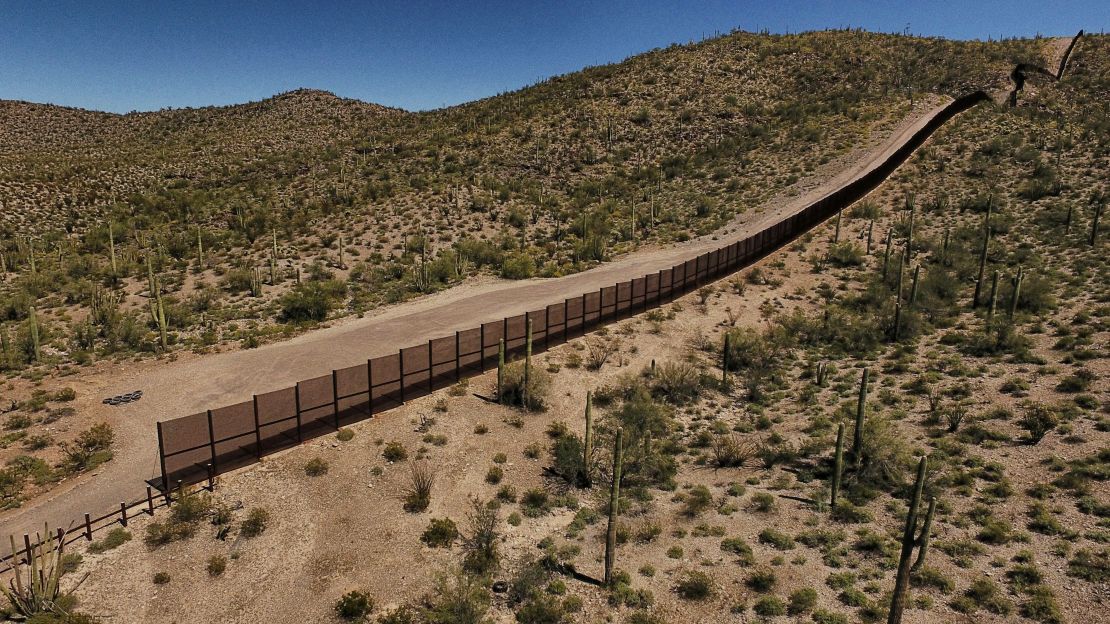 Gurupreet's mother went to search for water, leaving her daughter in the care of another mother and child.
"They were never able to find each other again," said Agent Pete Bidegain, a special operations supervisor for the Border Patrol's Tucson sector.
Border Patrol agents found the child's remains the next day. A medical examiner later determined she'd died of heat stroke.
US officials blamed ruthless smugglers for the child's death.
Immigrant rights advocates pointed to US government policies, arguing that escalating border enforcement forces migrants to cross in more remote and dangerous locations.
More Indian migrants are crossing the US-Mexico border
India is the top source of international migrants, according to a 2017 report from the Pew Research Center, which noted that 1 in 20 migrants worldwide were born in that country.
Experts say migration from India is driven mostly by economic considerations. A report from the United Nations Office on Drugs and Crime found that young Indian migrants, concerned about job prospects in their country, typically leave to seek higher wages abroad.
US Border Patrol statistics show there's been an uptick in undocumented Indian migrants crossing the US-Mexico border in recent years. Many are seeking asylum, claiming they've faced persecution at the hands of India's Hindu nationalist government.
Gurpal Singh, an attorney representing Gurupreet's father, told CNN the girl's father is "from a religious minority and he was fleeing persecution." Deepak Ahluwalia, an attorney representing Gurupreet's mother, said she is also seeking asylum. Both lawyers declined to discuss further details of the asylum claims.
In a statement released last month by the New York-based Sikh Coalition, Gurupreet's parents said they came to the US in search of safety.
"We wanted a safer and better life for our daughter and we made the extremely difficult decision to seek asylum here in the United States," the statement said. "We trust that every parent, regardless of origin, color or creed, will understand that no mother or father ever puts their child in harm's way unless they are desperate."
A house in mourning
Gurupreet's grandparents say they don't know how the mother and daughter made their way to the United States, or why they crossed the US-Mexico border.
They do know that their son and daughter-in-law are heartbroken. They hope the US government will help them and give them a chance to stay.
"I hope they do. What can we do from here?" Gurmeet says. "We are helpless. We can only pray."
In Hasanpur, a village in the Kurukshetra district in the northern Indian state of Haryana, farming is the main source of income.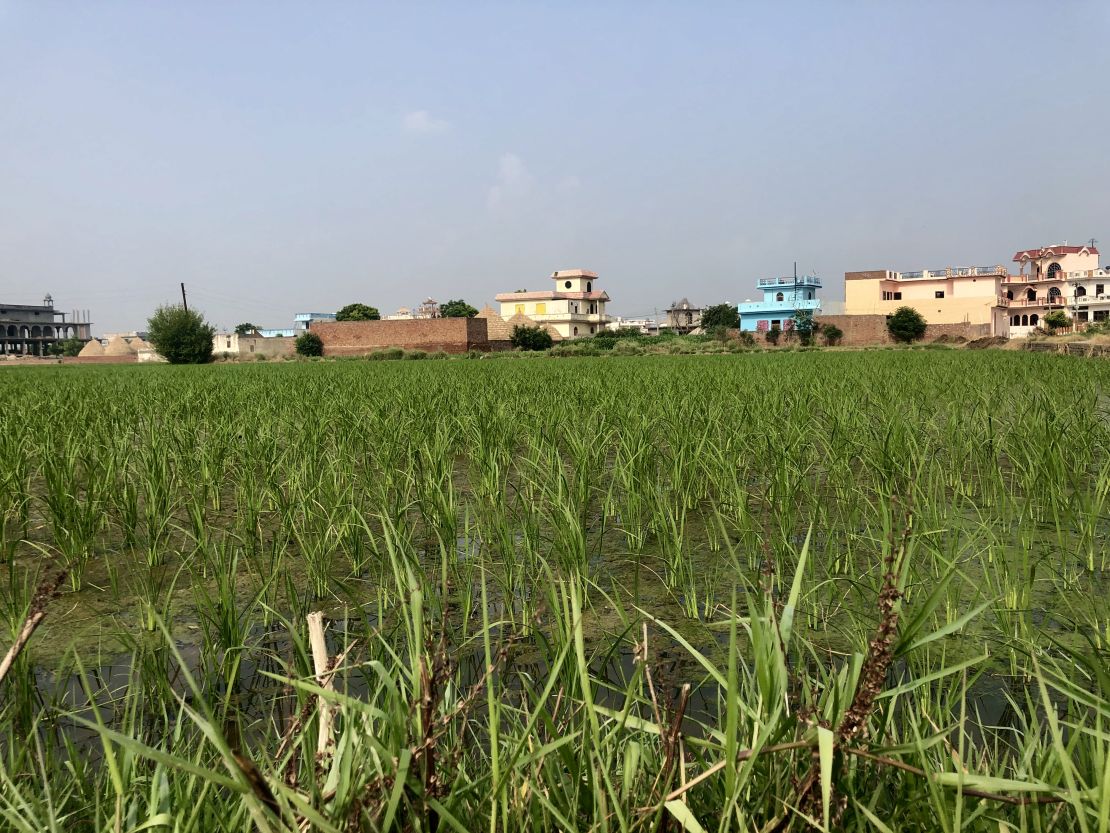 Gurmeet says their family has lived in the area for more than 70 years.
He hires migrant workers to harvest the fields located near their well-furnished, two-story brick home, which has been passed down and renovated through several generations.
As he spoke with CNN, another family member walked into the room, carrying Gurupreet's 6-month-old cousin.
"We raised Gurupreet just like her, on our laps and in our arms," Gurmeet said, sobbing. "Now she is gone. It's all over."
On a nearby shelf, a framed baby photo collage of Gurupreet in front of a blue-sky backdrop sits beside artificial flowers and dolls she once cherished.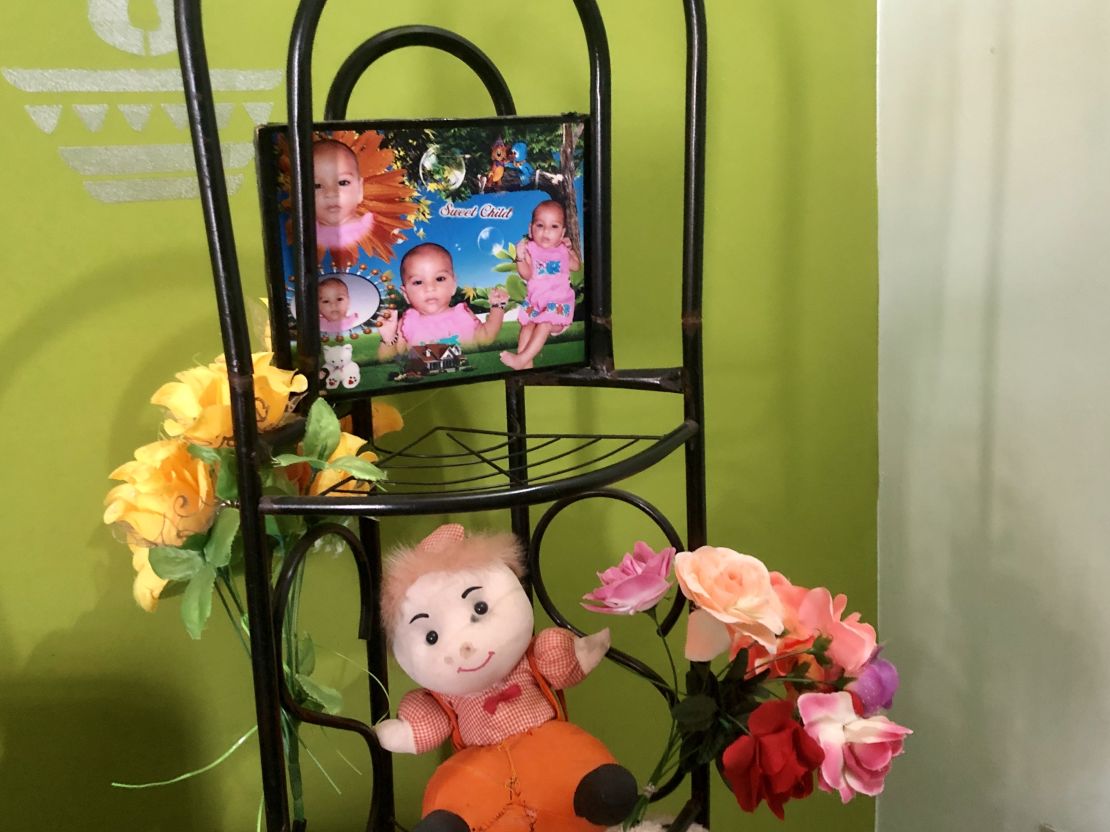 A simple phrase in the collage describes how her family remembers her.
"Sweet Child," it says.
CNN's Sugam Pokharel reported from Hasanpur, India. CNN's Catherine E. Shoichet reported from Washington. CNN's Laura Ly contributed to this report.