Novak Djokovic largely went unnoticed most of this Wimbledon with everything else happening.
There was Roger Federer and Rafael Nadal's semifinal blockbuster, Coco Gauff's breakthrough and Serena Williams and Andy Murray played mixed doubles.
But the Serb has everyone's attention now after beating Federer in a gripping, historic final Sunday.
He saved two match points on Federer's serve to defeat the ever popular Swiss 7-6 (7-5) 1-6 7-6 (7-4) 4-6 13-12 (7-3) in four hours, 57 minutes – the longest singles final in tournament history. It came a day after Simona Halep downed Serena Williams in the women's final in a quickfire 56 minutes.
How did Djokovic celebrate his fifth Wimbledon crown? As usual, by eating the grass.
"It tasted amazing," Djokovic told reporters. "I'm still digesting it."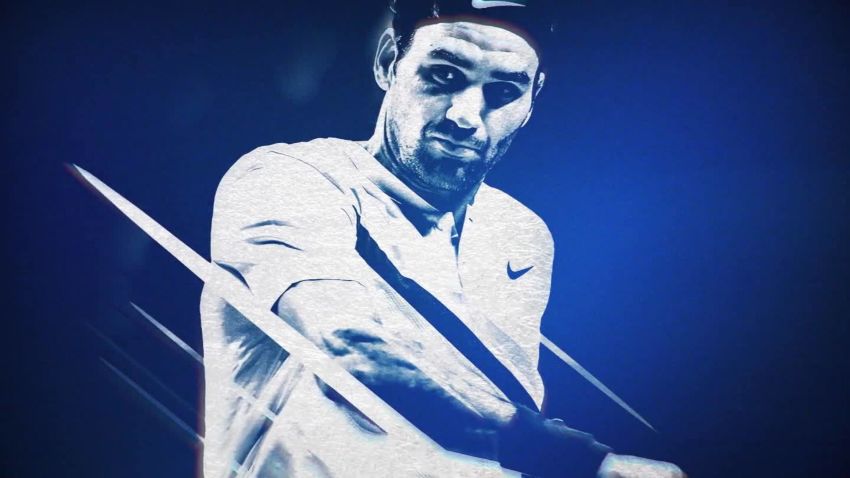 Roger Revealed: Time with tennis great Federer
It was the first time the final set tiebreak was used in a finale at Wimbledon, having been introduced this year after big servers John Isner and Kevin Anderson slugged it out for around seven hours in the 2018 semifinal that ended 26-24.
Match points came and went
Djokovic had earlier saved the two match points at 7-8 in the fifth. One came via a gutsy forehand pass.
It was a hat-trick of woe in that respect for the eight-time champion, who also saw Djokovic save match points against him in successive US Open semifinals in 2010 and 2011. Furthermore, Federer lost in the quarterfinals 12 months ago after holding a match point against Anderson.
Federer might be kicking himself for not capitalizing on the match points Sunday but also not finishing off Djokovic even earlier. Indeed he led the first tiebreak 5-3 and had a set point in the third prior to the tiebreak.
"He could have won in straight sets, in four, but big credit to Novak who mentally was strong out there," Jonas Bjorkman, a former top five player in singles and doubles, told a pair of reporters. "He looked down, he still managed to come back and fight and that match point pass.
"Okay maybe it was not the best Federer approach but still at that time it was a great move to come forward and put on the pressure and Djokovic delivered."
Federer struck an incredible 94 winners coupled with 62 unforced errors while Djokovic tallied 54 and 52, respectively. Federer also won 14 more points overall.
"I just feel like it's an incredible opportunity missed," he told reporters. "I can't believe it."
Federer lost the previous longest final at Wimbledon to Nadal 9-7 in the fifth set in 2008, a battle considered the greatest tennis match ever.
"This one is more straightforward maybe in some ways because we didn't have rain delays, we didn't have night coming in and all that stuff," Federer said, comparing the two. "But sure, epic ending, so close, so many moments. I'm sure there's similarities.
"I'm the loser both times, so that's the only similarity I see."
For parts of the contest, Djokovic looked out of sorts, though Federer's attacking onslaught surely contributed.
But he played the tiebreaks better, despite the overwhelming majority of the 15,000 on center court rooting for his opponent.