Describing herself as a "lifetime learner," Jennifer Gates has had to juggle her love of horses with the demands of academic life.
Currently competing in equestrian's elite competition, she is now preparing to start medical school later this year.
As team manager of the Paris Panthers, Gates travels the world taking part in the lucrative Longines Global Champions Tour (GCT) and Global Champions League (GCL).
"It really is the premier show jumping league in the world," the eldest daughter of Bill Gates – the billionaire founder of Microsoft – told CNN Sport.
"It's so international and the best riders in the world come to these events. So to be able to compete and get the exposure is just incredible."
READ: Global Champions 2019 – Schedule and results
READ: 'Keep your head cool' – Danielle Goldstein on the secrets of her success
Passion for horses
Growing up in the limelight, the 23-year-old Gates tried her hand at a number of different events – including softball and basketball – before finding her place in the world of show jumping.
She is now enjoying the responsibility of being a team manager but is just happy to be successful in her childhood passion.
"I always loved horses. I convinced my parents to let me start taking lessons at a local barn, and things you progressed from there," she said.
"I never knew that I would be competing at this level today. I always thought it would just be a childhood hobby, but I'm so grateful that it still has a place in my life."
LGCT Cascais: Martin Fuchs does the double
Gates graduated from Stanford University in 2018 and took a year out to concentrate on her sporting ambitions, but will soon be returning to her studies.
"Med. school will, of course, be a new challenge, but I love staying mentally active in whatever I'm doing," she added.
"I found that when I was at Stanford, I was able to compete, and I'll just have to play things by ear. But whether I can compete at this level or not, I know that horses will be a huge part of my life"
Philanthropy work
Being born to such wealthy parents has certainly benefited Gates financially but their support has been unwavering in her decision to pursue her sporting ambitions.
She revealed that her father loves the thrill of the event and can also be seen riding in his spare time.
"I couldn't do this without their support, both emotionally and with the horses. They cheer me on at every event," she added.
Much has been made of Bill and Melinda Gates' charity work – the couple have donated more than $28 billion to different causes – and their philanthropy has rubbed off on their daughter who wants to explore her own projects in future.
"They've inspired me to be a lifetime learner but also inspired me to think about ways to give back," she said, admitting she wasn't sure what her future profession would be.
"I'm incredibly fortunate to have the resources that I do, so whether that's in the equestrian world or in other pursuits, just thinking of ways to help others is a message that I will carry with me forever."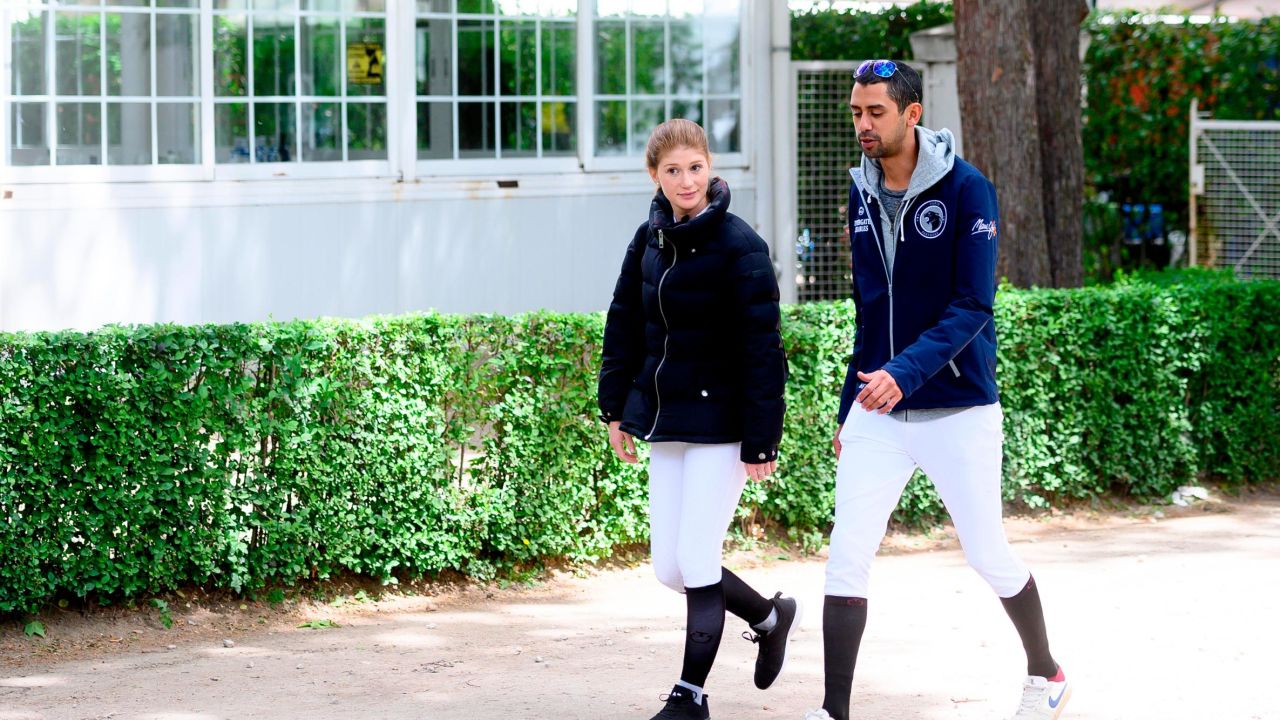 READ: 'Give and take' – Jessica Springsteen on the secrets of her success
READ: The secrets behind show jumping's Miami gem
Special relationship
As well as relying on her parents for support, Gates can also lean on Egyptian boyfriend Nayel Nassar who competes professionally for the Paris Panthers.
Together they tour a host of cities, sharing their love for the equine sport.
"It's really special," she smiled. "Horses are just one part of our life, but we love the sport.
"He's a professional, and I do this as an amateur. So, to be able to share our love and passion for horses with each other is just incredible."