(CNN Business) —
Puerto Rico's Center for Investigative Journalism has broken many, many stories in the past eleven years.
But this month has been unlike any other in its history.
Hundreds of thousands of Puerto Ricans have been taking to the streets to demand the resignation of Gov. Ricardo Rosselló. The extraordinary burst of outrage is due in part to a massive leak of private messages between Rosselló and his inner circle. The messages were posted on the web by the news outlet, known as CPI for short, on July 13.
"As soon as we scrolled through the documents," CPI's executive director Carla Minet said, "we knew we had to publish."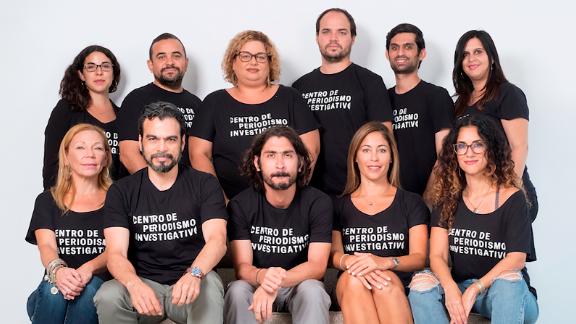 Courtesy Centro de Periodismo Investigativo
In total there were 889 pages of texts exchanged on the messaging app Telegram between the governor and 11 top aides and Cabinet members.
Minet said the messages show illegal and immoral conduct.
The profane, misogynistic and homophobic messages revealed how the island's leaders were talking "during their business hours, paid by publi