A pro-Beijing lawmaker who has become a figure of hate among pro-democracy circles in Hong Kong has issued a direct threat to his opponents after vandals attacked his office and the graves of his parents.
"Today, I want to tell you very clearly," Junius Ho said, in Cantonese in a video posted on Facebook late Tuesday. "The paths before you? One is a path of being alive, one is a path of not being alive. You must choose which path to take. Decide soon."
A longtime critic of the pro-democracy movement, Ho has come under pressure after a video emerged of him appearing to congratulate men who allegedly attacked protesters in the far north of Hong Kong on Sunday.
At least 45 people were injured in that attack, which saw men in white shirts, armed with metal poles and bamboo sticks, descend upon protesters and passersby at Yuen Long subway station. Videos showed people being beaten on the floor and left bloodied and dazed.
Five men were arrested Tuesday in connection with the attacks, bringing total arrests to 11. Police said that some of those arrested have connections with organized crime groups, or triads.
At a press conference Monday, Ho said suspects were merely "defending their homes" and that it was normal for him to be in the village, as he lives there and is known to the local community.
Following his comments, his office and the graves of his parents were defaced by unidentified vandals. "Official-triad collusion" was written on a wall in spray paint next to his parents' resting place in Leung Tin village, south of Yuen Long.
CNN has reached out to Ho multiple times to request an interview since Sunday, with no response. He did not respond to an additional request for comment Wednesday regarding his Facebook video.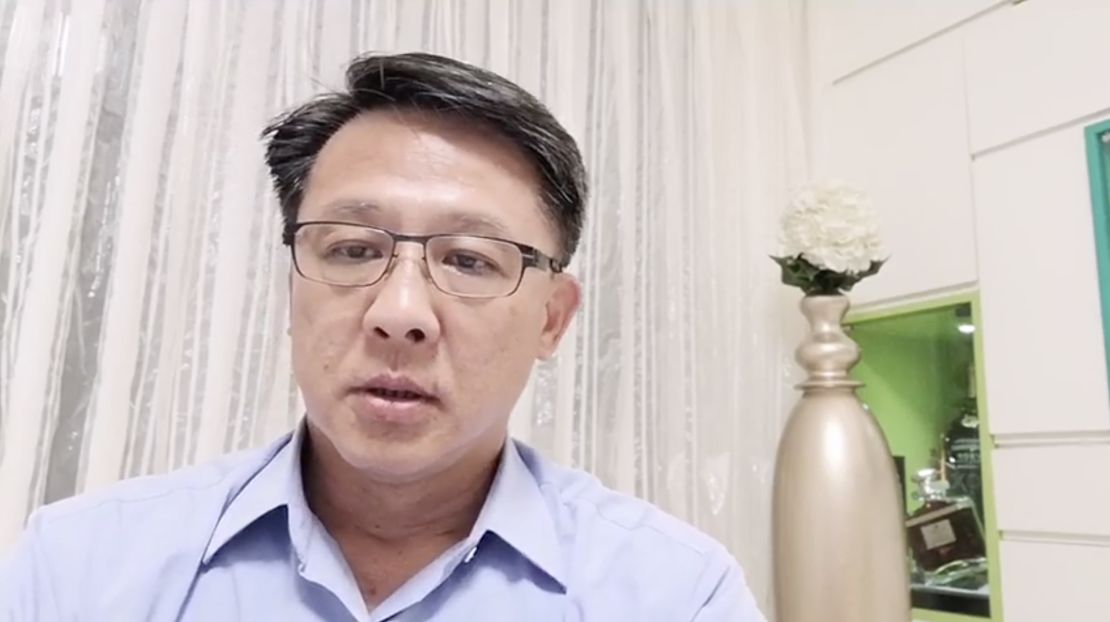 Angry confrontation
Ho's menacing Facebook video was widely seen as being directed at fellow lawmaker Eddie Chu, with whom he had an angry confrontation earlier in the day on public broadcaster RTHK.
"You are a lawmaker who brings violence into the Legislative Council," Ho shouted at Chu, banging the table between them. "Now you are magnifying violence, bringing violence back to the community. You are such scum!" Earlier in the show, he grabbed Chu's shoulder and demanded he denounce violence and call off future protests.
In his Facebook video, Ho said that his rage, "compared to when I left RTHK, is 10,000 times stronger, but I don't need to slam the table."
He then warned an unspecified person – or persons – against taking the path "of not being alive."
Following his election in 2016, Chu said he had faced numerous "credible death threats," forcing him and his family to temporarily leave their homes. Six men were eventually arrested in connection with the threats against Chu, who has long campaigned against corruption and abuse of power in Yuen Long and surrounding rural areas. Ho was not implicated in those threats.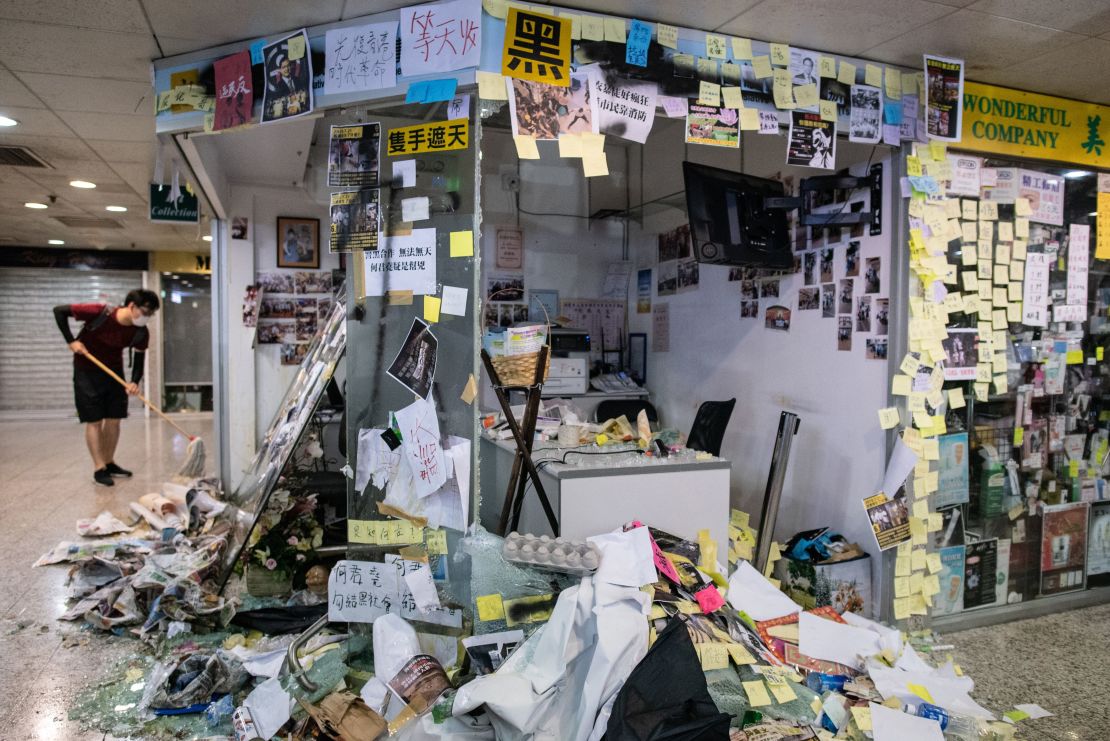 Chu told CNN Wednesday he was seeking legal advice regarding Ho's comments on Facebook. He said he and other pro-democracy lawmakers plan to initiate a motion to oust Ho from the Legislative Council when it resumes sitting in October, "but it is expected that the pro-Beijing camp will vote against it."
"I think the police should investigate Junius Ho's role in the July 21st attack since there are allegations that he is one of the core coordinators," Chu added. Ho has not directly responded to these allegations.
The Law Society, of which Ho was once president, has faced demands to take disciplinary action against him. Hundreds of teachers and students at his former alma mater, Queen's College, have signed a petition demanding he be impeached for "siding with mobs," and there have also been calls for his horse, "Hong Kong Bet," to be banned from racing by the Jockey Club.
This is not the first time Ho has come under fire. During his 2016 election campaign, Ho faced scrutiny after another pro-Beijing candidate dropped out of the race, citing alleged pressure against his family. He was also criticized over comments in the legislature in 2017, when he said supporters of Hong Kong independence should be "killed mercilessly." He later apologized for his choice of words.
Criticism of police
Sunday's attacks in Yuen Long shocked many Hong Kongers, not just because of their violent nature but because police seemed reluctant to arrest suspects on the scene. Videos posted online showed officers talking to and walking past men who were wearing white and carrying weapons.
Police Commissioner Stephen Lo on Monday denied accusations that law enforcement officials were working with gangs hired to attack protesters and blamed the delay in their response on stretched resources. He said many officers had been deployed to an earlier mass rally on Hong Kong Island, about an hour away from Yuen Long.
"We will investigate whether we were inefficient but we are not related to triads. I ask you to trust the police force. Last night, we were all focusing on Hong Kong island. We needed to regroup for Yuen Long," he said.
On Tuesday, pro-government lawmaker Michael Tien accused the police of "complete mismanagement," and said "somebody at the top tier of the police force should be accountable for this."
Mass protests that have clogged Hong Kong's main streets every weekend for almost two months show no sign of slowing. Originally intended to oppose a now-shelved extradition bill, protests have evolved to encompass issues such as greater democracy and police accountability.
A march is planned for Yuen Long this weekend under the title "The only thing we have to fear is fear itself."
CNN's Helen Regan, Jayden Sham, Maisie Mok and Chermaine Lee contributed reporting.