Editor's Note: Dick Durbin, a Democrat, is the senior US senator from Illinois. The opinions expressed in this commentary are his own. View more opinion at CNN.
It's a new version of an old battle.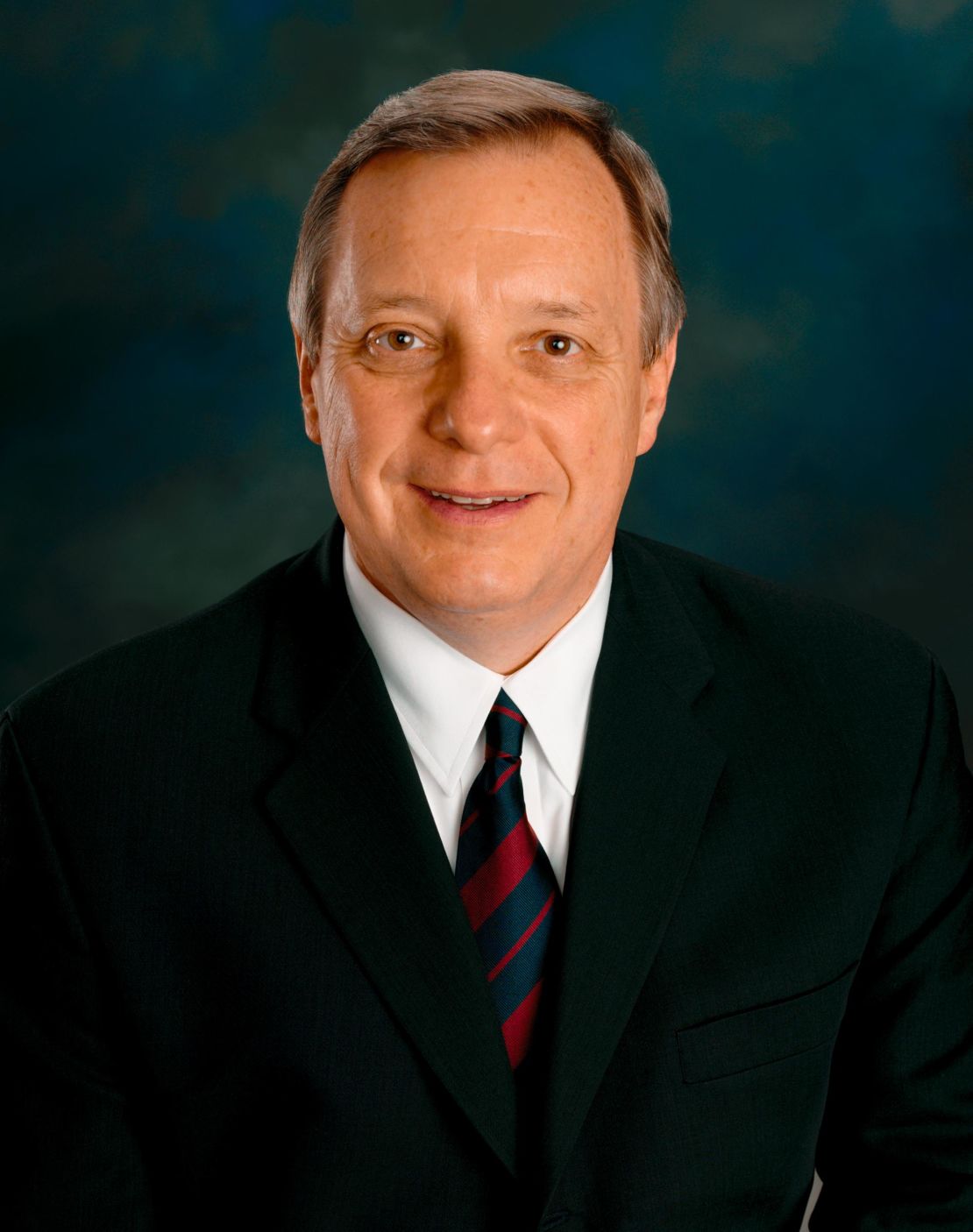 As a novice congressman, I ran up against the most powerful lobby in Washington. It was explained to my class of freshman Democrats that we should not attack tobacco. It was a big local issue in Kentucky, the Carolinas and beyond. Southern Democrats were linked by tobacco even if production was negligible in their individual districts. In the minds of many, looking the other way on this issue produced Democratic votes for scores of other fights.
But this image of a unified House Democratic Caucus was not as powerful as another image I carried my whole life.
It was Friday, November 13, 1959, when I stood at my father's hospital bedside. It was noon and the Angelus bells were tolling at St. Henry's Catholic Church in East St. Louis, across the street from St. Mary's Hospital.
After 100 days in that hospital bed, my two-packs-of-Camels-a-day father died of lung cancer at age 53. When I would visit him as a high school student, he would ask me not to stand too close to his hospital bed as I "blocked his air." In the last days of his life, no matter how hard the doctors tried, Dad was struggling every minute to suck in oxygen through what must have seemed to be an ever-narrowing straw – turning blue, coughing, dying.
Despite the advice I received as a freshman congressman, I questioned federal subsidies to grow this deadly product. My statements drew the ire of the chairman of the House Appropriations Committee and a pointed attack by congressional leadership. I knew I was making noise, but not making law. It wasn't until I authored legislation that successfully limited, and then prohibited, smoking on airplanes that I felt I was making a difference. But the battle was far from over.
Tobacco was building its ranks and its future customer base by luring children into a nicotine addiction at an early age. To them, kids were great targets. They loved the Cowboy Marlboro Man and the Joe Camel cartoon. Any health fears were swept away by smoking movie stars and tobacco-chewing baseball players.
The Campaign for Tobacco Free Kids went directly after Big Tobacco, challenging the "freedom" of kids to make an addicting, potentially deadly decision. Public sentiment started shifting in our direction – in the direction of protecting kids. When the Tobacco Master Settlement Agreement came through in 1998, protecting children was a key element.
Since these historic changes, the percentage of youth smokers has declined from 28% in 2001 to less than 8% today.
However, anyone who believed the multi-billion-dollar tobacco industry would go quietly ignored the power of greed.
In the last year alone, we've seen a 78% increase in high school students vaping and a 48% increase in middle school students vaping – the largest single year increase in youth tobacco use ever. Why?
Tobacco companies put their researchers and marketers to work. They needed a new product that did not carry the moral taint of cancer-causing tobacco. They needed a product development campaign that included an unproven, positive health claim. They needed the launch of sleek new-name companies like JUUL and the gradual billion-dollar investments of old standbys like Altria, formerly Philip Morris. And they needed a special strategy focused on kids, like addictive flavors that appeal to children – fruit medley, tutti frutti, gummy bear and cotton candy. Finally, they needed a Food and Drug Administration (FDA) to look the other way as their massive empire mushroomed and metastasized.
And, unfortunately, the e-cigarette industry has found that accomplice in acting FDA Commissioner Dr. Ned Sharpless. His unwillingness to address the vaping "epidemic" in a real way is a major public health threat to our children.
Get our free weekly newsletter
Sign up for CNN Opinion's new newsletter.
We risk a deadly, lifelong addiction of a generation of Americans if Dr. Sharpless doesn't snap back to reality. While I am encouraged by the FDA's anti-vaping ads, an ad campaign is clearly not enough to address youth vaping. Here are concrete steps that Dr. Sharpless has the authority to take today to address this public health epidemic: immediately ban kid-friendly flavors; order the removal of thousands of e-cigarette products that came to market illegally in recent years; and stop JUUL from claiming to be a smoking cessation device – given that JUUL has not conducted any clinical trials to prove such a claim.
Like Big Tobacco before them, the vaping industry is battling any congressional regulation of their products tooth and nail. That's why we need the FDA to get off the sidelines and put the health of our children before the profits of an exploitative industry.
Tobacco industry insiders have acknowledged that they are worried about opposition from "the Dick Durbins of the world." They can count on it.