Australian Nick Kyrgios enjoyed one of the "favorite weeks of my life" after winning his sixth ATP title at the Citi Open Sunday.
The 24-year-old beat Daniil Medvedev in straight sets 7-6 (8-6) 7-6 (7-4) in an entertaining final which demonstrated the potential of the box-office star.
Kyrgios has long been a divisive figure in tennis. When focused, he's one of the most dangerous players on tour but the youngster is no stranger to controversy both on and off the court.
"This has honestly been one of my favorite weeks of my life," he said after winning in Washington. "I've made massive strides."
READ: Cori 'Coco' Gauff, 15, says she will 'learn a lot' after losing in straight sets
READ: Worth $5 billion, the world's most valuable sports team is the Dallas Cowboys
'This week means a lot'
His professionalism, in particular, has been questioned in the past.
He was seen in the pub the night before his second-round tie against Rafael Nadal in Wimbledon last month and has seemingly given up during matches on more than one occasion.
However, Kyrgios now believes he's turned a corner and proved to himself that he's able to compete at the highest level.
"I've had people behind me, backing me, and they never lost faith in me even when I lost faith in myself. This week means a lot. It's great to get the win," he said.
Fans certainly saw the best side of Kyrgios in the US capital this week. The infamous star was in a mischievous mood, asking members of the crowd for advice on where to serve and winning a number of show-stopping points on the way to his second title of 2019.
"We all know how well Nick can play when he wants to. This week he wanted to play, and he was tough," said Russia's Medvedev.
READ: Cori 'Coco' Gauff can be grand slam champion if she stays hungry
READ: Serena Williams – The day she stops fighting for equality 'will be the day I'm in my grave'
Gauff wins maiden title
Elsewhere in Washington, 15-year-old tennis sensation Cori "Coco" Gauff clinched her first WTA title over the weekend.
Along with 17-year-old Catherine McNally, the American won the women's doubles final in straight sets – beating Fanny Stollar and American Maria Sanchez 6-2 6-2.
"I think for both of us, [the title] means a lot," said Gauff, who became a household name after her breakthrough Wimbledon last month.
"I think we just love competing in general, so whether it's singles or doubles, we want to win no matter what.
"I think that we really get as nervous in doubles as we do in singles because we just want to make the other one proud."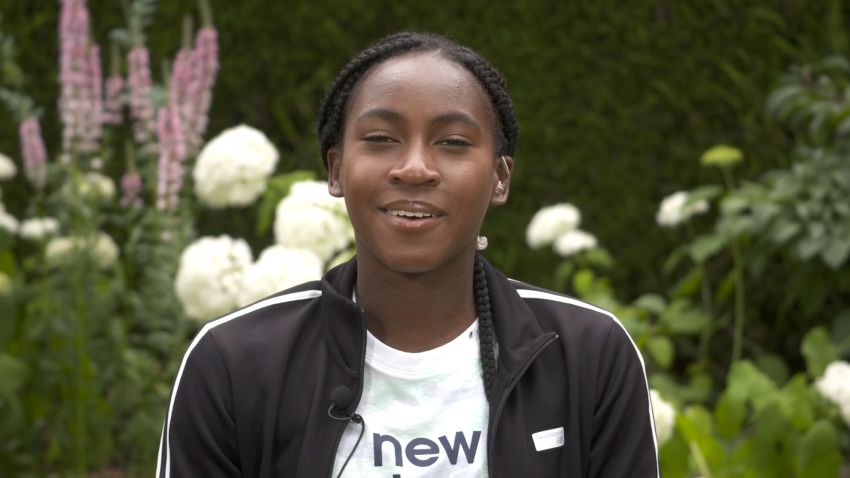 Tennis star 'Coco' Gauff jokes with anchor about advice
The teenager had also reached her third career main draw by qualifying for the singles tournament in Washington last week.
However, she was unable to find her stunning Wimbledon form and was beaten in straight sets by Kazakhstan's Zarina Diyas in the first round.
"Every loss, there's something I learn from that, so I learned something about myself," Gauff said after her match.
Earlier this month, Gauff told CNN Sport she was looking forward to playing in this month's US Open and believed she had the potential to win the tournament.