For Kashmiri students living in India, Monday's announcement that Prime Minister Narendra Modi was stripping their home – Jammu and Kashmir – of its special status came as a shock.
"I was in history class … and I broke down," said Saqib Yetoo, a 19-year-old Kashmiri university student in New Delhi. "Immediately, I came out of my classroom and all the Kashmiri students were crying and some even collapsed."
In the days that followed, Yetoo tried to contact his parents in Jammu and Kashmir, which includes the highly volatile, Indian-controled part of Kashmir, that is at the center of a decades-long territorial dispute between India and Pakistan.
But a communication blackout imposed by the Indian government, in part to prevent large public gatherings, has cut the internet and phone lines, preventing Yetoo and other worried students from reaching their parents.
"The people are in a military blackout. It is a total siege. The social, political and religious life has been totally gagged," Yetoo said.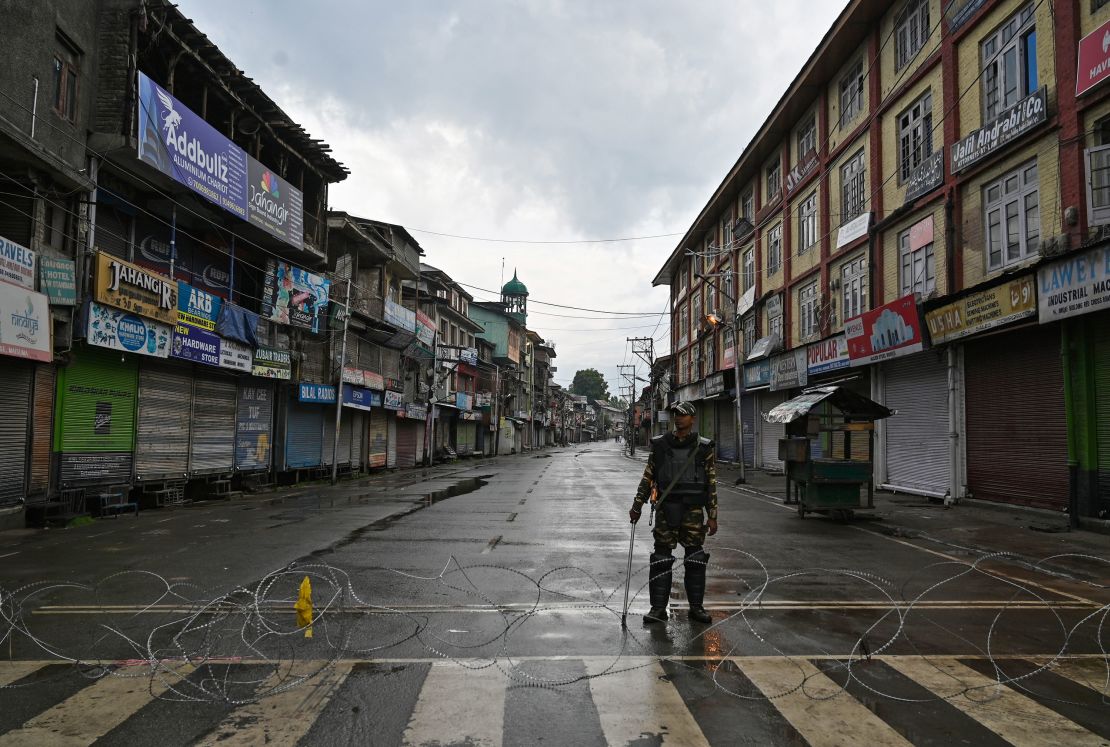 Region in turmoil
Claimed by India and Pakistan in its entirety, Kashmir is one of the world's most dangerous geopolitical flashpoints.
In 1947, after India's independence from British colonial rule, the erstwhile ruler of Jammu and Kashmir was given an option to accede to either Pakistan or India and, in exchange for protection, chose the latter. But special provisions were added to the Indian constitution, under Article 370, to protect the rights of the territory's residents.
Modi's announcement that Article 370 was being revoked removes those special rights, which had allowed Jammu and Kashmir to have its own constitution, flag and autonomy over all matters, save for certain policy areas such as a foreign affairs and defense.
The provision also allowed the Muslim-majority state to reserve privileges such as property rights, jobs and scholarships for residents.
In addition to dropping Article 370, India's parliament passed a bill to change Jammu and Kashmir's administrative status from a state to a union territory, giving New Delhi more control over its affairs. Separately, a remote section of the state called Ladakh is being carved off into a standalone union territory.
In response, Pakistan announced Wednesday that it was downgrading diplomatic relations and suspending bilateral trade with India. and Prime Minister Imran Khan said Islamabad would take up the issue with the United Nations and the UN Security Council. Pakistan has also expelled India's High Commissioner.
Modi's Bharatiya Janata Party (BJP) government has repeatedly insisted that the special provisions in Jammu and Kashmir have restricted investment and economic growth.
"As a nation, we have taken a historic decision," Modi said in a national address Thursday. "Due to the past system, the people of Jammu and Kashmir and Ladakh were deprived of many rights, which was a major obstacle in their development. That is now over."
Critics have accused the BJP of trying to reverse the demographics in the Kashmir region. "This is all part of an agenda in order to establish their idea of a Hindu nationalist nation," said Harsh Mander, a human rights activist and author.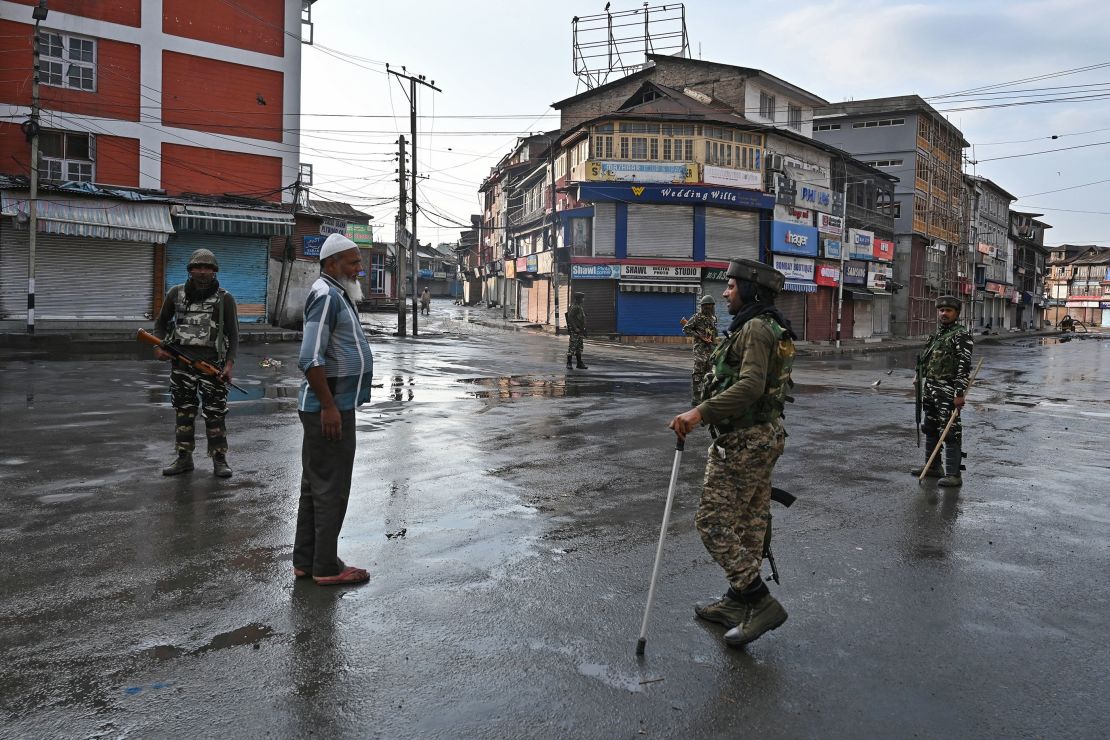 Communications blackout
Students with families in Jammu and Kashmir are familiar with internet shutdowns. There have been 59 partial or complete blackouts so far this year, far higher than anywhere else in India, according to the Software Freedom Law Center, India, an NGO
It's never clear how long the shutdowns will last. The longest shutdown went on for 133 days in 2016 after Indian forces gunned down Burhan Wani, the 21-year-old leader of a militant separatist group.
As well as suffering from communications issues, the city of Srinagar has been under curfew-like restrictions this week with thousands of paramilitary troops patrolling the streets. With restricted movement and shuttered shops, people have mostly stayed indoors.
But despite the blackout, which is now in its fifth day, information is beginning to slowly leak out. Some officials have been given access to communications, while some passengers flying out of Srinagar have acted as relays, passing messages to those on the outside.
A Kashmiri politician, Shah Faesal, who left the territory and is now in Delhi, warned that the situation was expected to "turn very, very volatile."
"This is an unprecedented security lockdown in the Kashmir region and in the last 30 years of conflict we have never seen such tremendous security deployment there," Faesal told CNN.
"I was there yesterday and my understanding of the situation is that, as of now, there is a very uneasy calm. People are numb, it's yet to sink in," added Faesal.
CNN has also had limited contact with several residents on the ground in Srinagar.
One such resident, Mehraj-ud-Din, a shopkeeper in Srinagar, said that he never thought the government would scrap Article 370. "My hopes are shattered. Outsiders are going to come now and start purchasing land," he told CNN.
Another resident, Maqsood Ahmad, described the decision to revoke the state's autonomy as "hasty."
"There was so much secrecy around it. There were no discussions even with leaders of local pro-India party leaders," said Ahmad who, like others in the city, is subject to various curfew-like restrictions.
"I don't know anything about my relatives living in other areas of the city. We are totally cut off," he added.
On Friday, some restrictions were eased in several areas in order to allow people to attend Friday prayers, Shahid Choudhary, a senior local official of Jammu and Kashmir, told CNN.
The Indian Ministry of Home Affairs did not respond to CNN's request for comment.
Blanket ban
Despite the easing of some curfew-like restrictions, phone and Internet services have not been restored.
Kashmiri university student Yetoo said he's had problems reaching his family before, but this is the first time he has encountered such an all-encompassing ban on communications.
Landlines, cellular networks, and broadband internet have all been shut, he said. "No news is coming. The rumors that are flowing in from Kashmir is adding to our sense of anxiety and panic," Yetoo added.
Sheikh Khursheed, a Kashmiri medical student in Mumbai, said he last spoke to his parents on Saturday, two days before the Article 370 announcement.
After hearing about additional troops being deployed in the territory, he said he told them to withdraw money from the bank and buy supplies. His father promised to do so on Monday, as soon as the banks opened. Khursheed hasn't heard from him since.
"We are 10 to 15 students studying together and nobody has had any contact with their families," said Khursheed, referring to his friends with parents back in Kashmir.
"We had never expected anything like this. I am worried because I can't talk to my family. I don't trust the Indian government," he added.
CNN's Mukhtar Ahmad reported from Srinagar in Indian controlled Kashmir and Swati Gupta reported from New Delhi.