The US is warning Iran it's taking Tehran's threats seriously and will hold it accountable if it compromises the safety of any American.
The comments came in a tweet from US State Department spokeswoman Morgan Ortagus on Saturday, after Iran announced sanctions against American Mark Dubowitz and his foundation for what it called "US economic terrorism."
"The outlaw regime in Iran issued a threat today against @FDD, an American think tank, and its CEO. The U.S. takes the regime's threats seriously. We intend to hold Iran responsible for directly or indirectly compromising the safety of any American," Ortagus said.
Iran's Foreign Ministry earlier announced sanctions on the Foundation for Defense of Democracies (FDD) and Dubowitz, its CEO, for "heightening the impact of the US sanctions on the Iranian nation," according to Iran's semi-official Mehr news agency.
Trump announces 'hard-hitting' new sanctions against Iran
The foreign ministry statement condemns Dubowitz and his think tank for the "spreading of lies, lobbyism, and propaganda against Iran," and equates the actions of the FDD with "US economic terrorism," Mehr reported.
Iran ambassador: Sanctions are a war crime in our view
The statement cited a law that Mehr reported would legitimize "any action" taken by Iran's courts or security "apparatuses" against those who threatened the country's national security.
The "Countering America's Human Rights Violations and Terrorist Actions" law passed by Iran's parliament in 2017 allows that "any actions taken by the judicial and security apparatuses against the FDD and their Iranian and non-Iranian accomplices will be considered legitimate as their actions are against Iran's national security and the interests of the Iranian People and government," Mehr reported.
The FDD says it "conducts independent research and analysis on national security issues" while Iran "prohibits such freedoms at home, and would like to do so abroad as well.
"The Islamic Republic, which has occupied the great nation of Iran for four decades, continues to brutally repress the peoples of Iran, stealing their wealth and creating destruction and chaos in the Middle East," the foundation said. "FDD considers its inclusion on any list put out by the regime as a badge of honor and looks forward to the day when Americans and others can visit a free and democratic Iran."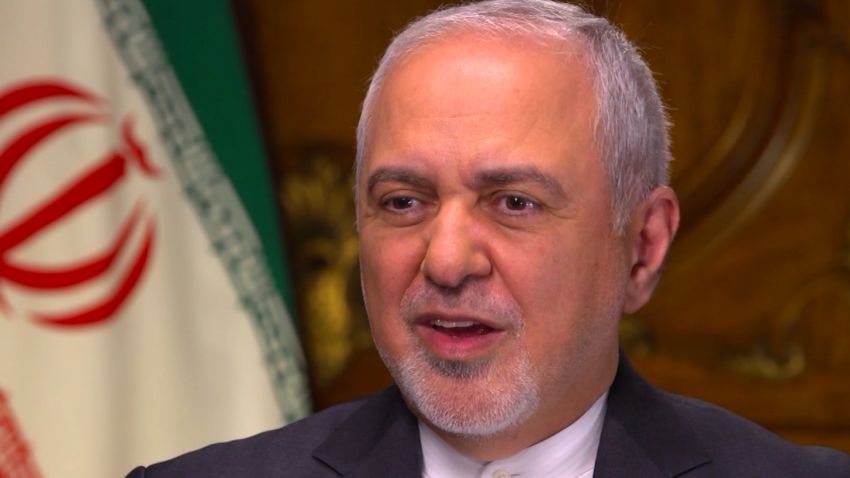 US announces sanctions on Iranian foreign minister
The US sanctioned Iranian Foreign Minister Mohammad Javad Zarif on July 31. Senior administration officials said that the designation was due to Zarif's actions on behalf of Iran's Supreme Leader Ayatollah Ali Khamenei, whom the administration sanctioned in late June.