It's the night before the 2018 US Open women's final between Serena Williams and Naomi Osaka, and coach Sascha Bajin was struggling to sleep.
"My mind was going at 200 miles per hour," recalled Bajin, a former long-time hitting partner of Williams and Osaka's coach in 2018. "In the city that supposedly never sleeps, this was insomnia of the worst kind."
When he finally dozed off, the 35-year-old German had a few nightmares.
"They were still in my head in the morning: both had been about controversies during the final," he said in his book, "Strengthen Your Mind: 50 Habits for Mental Change," ghostwritten in English by Mark Hodgkinson.
"The first nightmare involved some controversy with Serena on the court, and the second was about an argument that I got into with Serena's coach, Patrick Mouratoglou."
A few hours later, as he headed to the US Open site in Flushing Meadows with Osaka and the rest of her team, Bajin told them: ""I think there's going to be some kind of big drama in the final. But don't worry, in both of those nightmares Naomi still won, so we're good.' Looking back, it's like I had a premonition of what was going to happen inside the Arthur Ashe Stadium."
READ: "High heels or sneakers?" Naomi Osaka faces CNN quick fire quiz
READ: Naomi Osaka, icon of a new Japan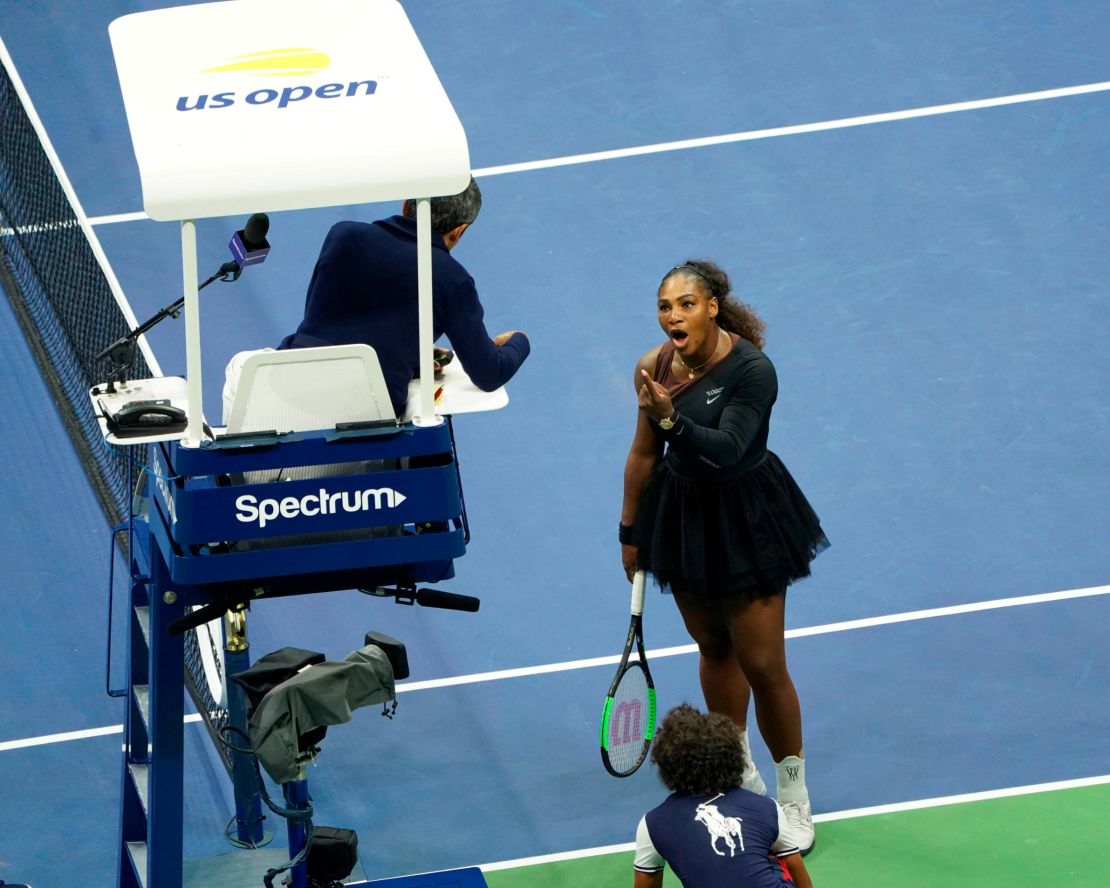 'Double standards'
He did indeed.
On Saturday evening, Osaka halted Williams' quest for a record-tying 24th major with a dominant 6-2 6-4 win in just one hour, 19 minutes.
But Osaka's grand slam breakthrough, beating her idol on her home soil to become Japan's first major singles winner, will forever be remembered for a huge row between Williams and chair umpire Carlos Ramos. It left the 20-year-old Osaka in tears during the trophy ceremony as parts of the 23,000-strong crowd inside Arthur Ashe Stadium booed the officials.
After the match, Williams accused the experienced Ramos of double standards, igniting a global debate about sexism in sports.
Coaching warning
Having been outplayed by Osaka in the first set, the controversy started when Ramos handed the then 36-year-old American a warning for receiving coaching from Mouratoglou from the stands in the first game of the second set.
Williams went up to the umpire chair, and told Ramos: "I understand why you may have thought that was coaching, but I'm telling you that it's not. I don't cheat to win. I'd rather lose."
Steve Flink, an American tennis writer, historian and broadcaster who was inducted in the International Tennis Hall of Fame in 2017, was sitting right behind the umpire's chair during the match.
"The first outburst over the coaching, I could hear it loud and clear, and I could see what was unfolding, and I didn't like the feeling at all," Flink told CNN Sport.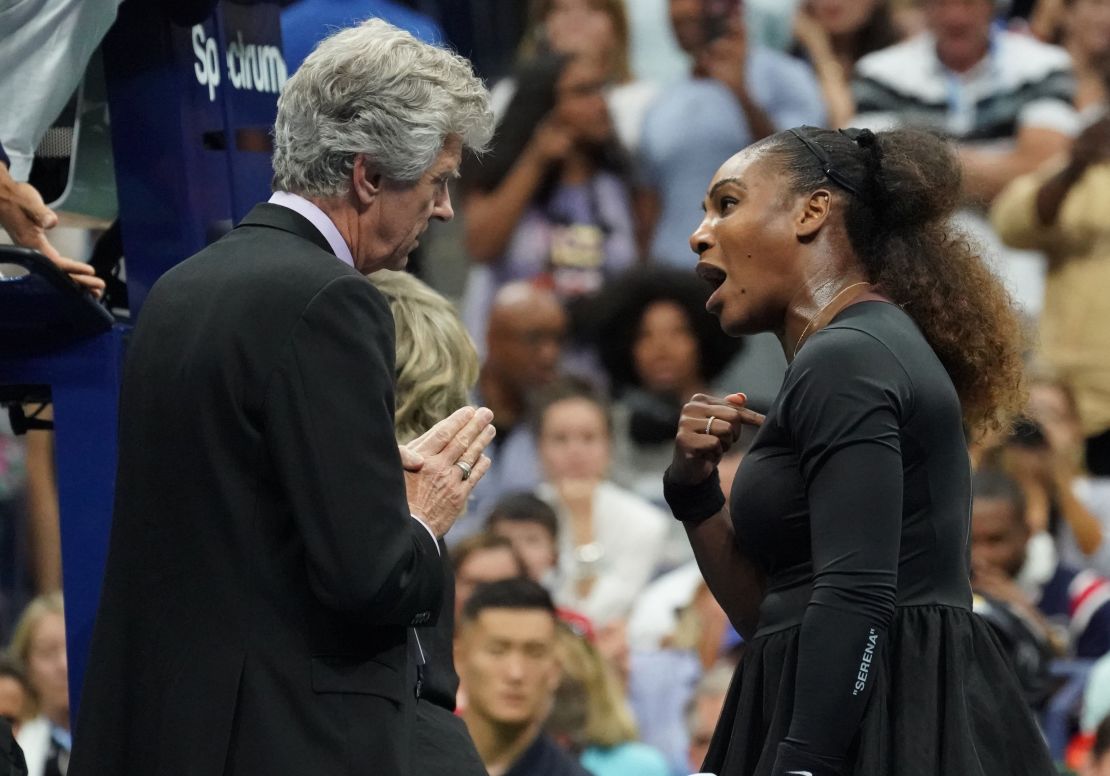 Flink was surprised by Williams' reaction to the warning.
"She kept saying, 'I don't cheat.' But that's not what he was saying. He was saying, 'You got coaching, you are getting a warning.' She knows the difference. She knows that you are responsible for your coach. If you don't want him signalling, you tell him before the match, 'don't do it.'"
"That's when I worried," said Flink. "I thought, 'Wow, this is so out of control,' and she was now riling the crowd up. Because when the crowd, who doesn't really understand what's going on anyway, sees the player, they almost automatically get behind the player, particularly an American player at the US Open. They used to do this with [Jimmy] Connors and [John] McEnroe, too."
READ: Serena Williams pulls out of Cincinnati Masters with back injury
READ: Cori 'Coco' Gauff, 15, handed wild card to play at US Open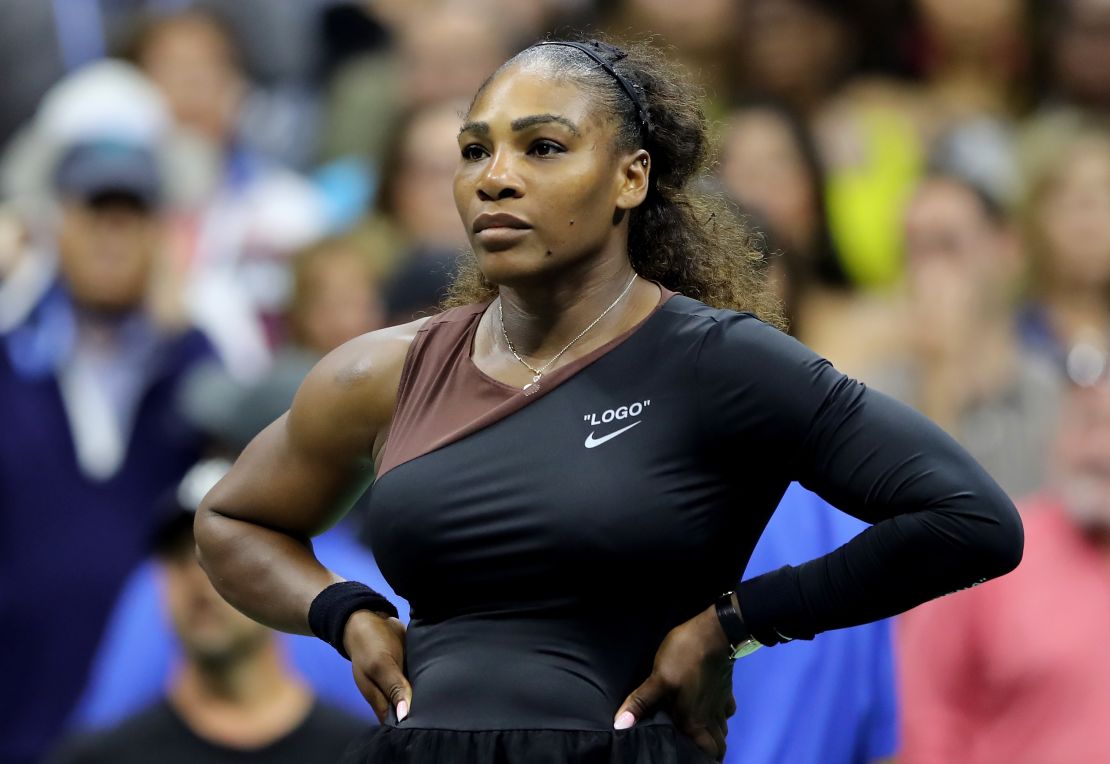 'Liar'
Having taken a 3-1 lead in the second set, Williams cracked her racket after she was unable to hold. Because it was the second violation, it led to an automatic point penalty.
The situation soon escalated.
Once she realized Ramos had not taken back the first warning, and instead she had been penalized a point, Williams lost her cool, furiously telling him: "You owe me an apology. I have never cheated in my life."
Shouting and pointing her finger at Ramos during the changeover at 4-3 down, she called him a "liar" and a "thief" for taking away a point. His integrity as an impartial umpire now questioned, the Portuguese responded by docking Williams an entire game for verbal abuse. All of a sudden she was 5-3 down, a game away from defeat.
With the crowd now loudly booing, Williams asked to speak with tournament referee Brian Earley and supervisor Donna Kelso. An emotional Williams accused Ramos of double standards, saying, "There are men out here that do a lot worse…but because I am a woman, you are going to take this away from me?"
"What was she expecting them to do?," said Flink. "She knew that the umpire was within his rights, so they are going to overturn him for something he had every right to do? I have to say, I really interpreted that as gamesmanship."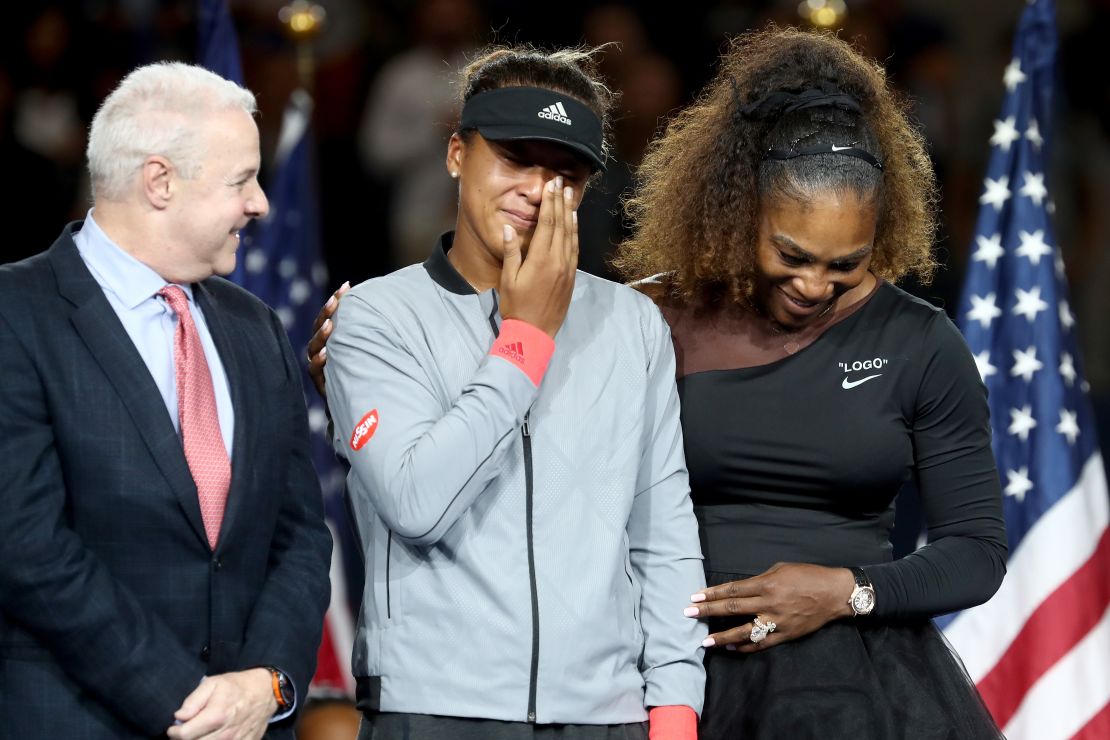 Sitting courtside, Bajin also sensed a change in the crowd after the game penalty.
"That was when the crowd went mad; they just wanted to see more tennis, and didn't understand what was happening between Serena and Ramos," said Bajin, the 2018 WTA coach of the year.
Bajin was upset by the crowd's behavior, calling them "inconsiderate." He was also concerned about the impact the poisonous atmosphere may have on Osaka as she was just one game away from winning the biggest title of her life.
He need not have worried. Serving for the championship at 5-4, after Williams had held in the previous game, Osaka kept a cool head.
"She took the title with a big serve out wide which Serena couldn't return," said Bajin. "Under enormous pressure, Naomi had served it out like a champion."