Pakistanis brought the nation to a standstill at midday Friday as they gathered for "Kashmir hour" to show their solidarity with the disputed region, after India stripped the state of Jammu and Kashmir of its autonomy and reclassified it as a union territory earlier this month.
India's move was highly contentious and one that will give the government in New Delhi greater authority over the disputed Muslim-majority region.
The national anthems of both Pakistan and Kashmir blared across TV and radio stations on Friday, according to Reuters, and traffic and trains were brought to a halt as people gathered between 12 p.m. and 12:30 p.m. local time.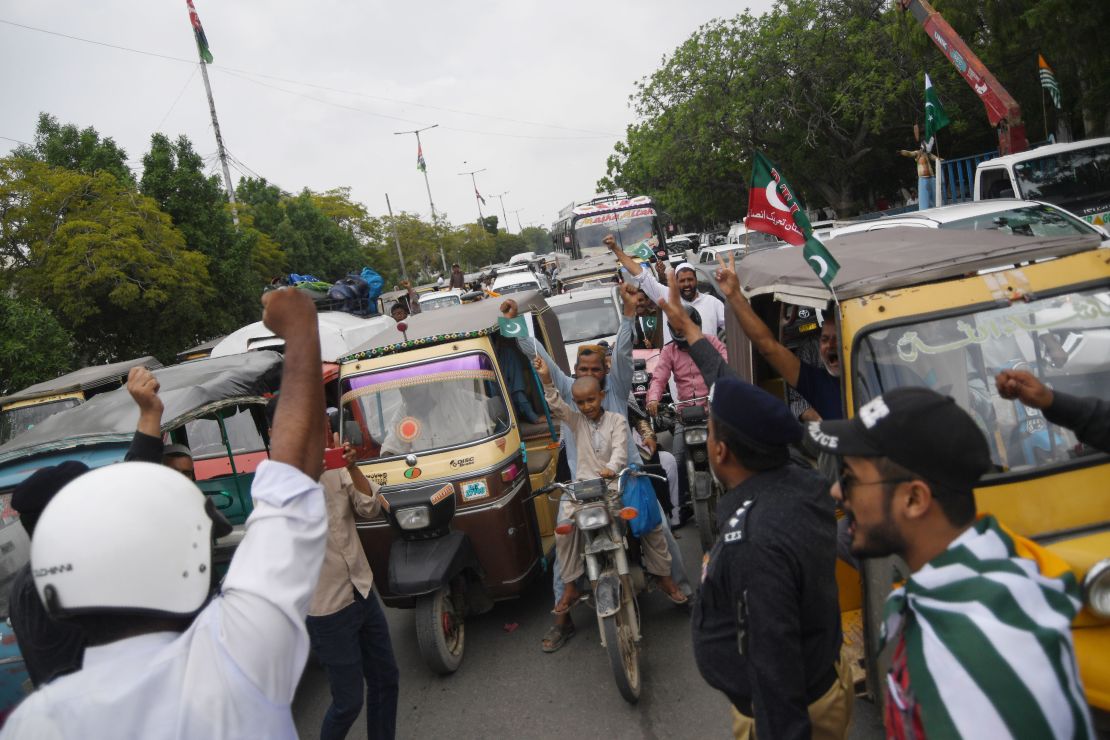 "Today, entire Pakistan, whether they are school children, college students, shopkeepers, labors or employees, all have gathered to show solidarity with people of Indian Occupied J&K," Pakistan's government tweeted Friday.
"Today's event is to let Kashmiris know that the nation is standing with Kashmiris through thick and thin," Pakistani Prime Minister Imran Khan told demonstrators at a rally in Islamabad, a video of which was also posted on his official Facebook page.
"The message today that will go across the world is that till Kashmiris are given their independence, we the Pakistani nation are standing with them and will continue to do so."
Khan added that he will fight the case of Kashmir on every forum until India releases control of the region.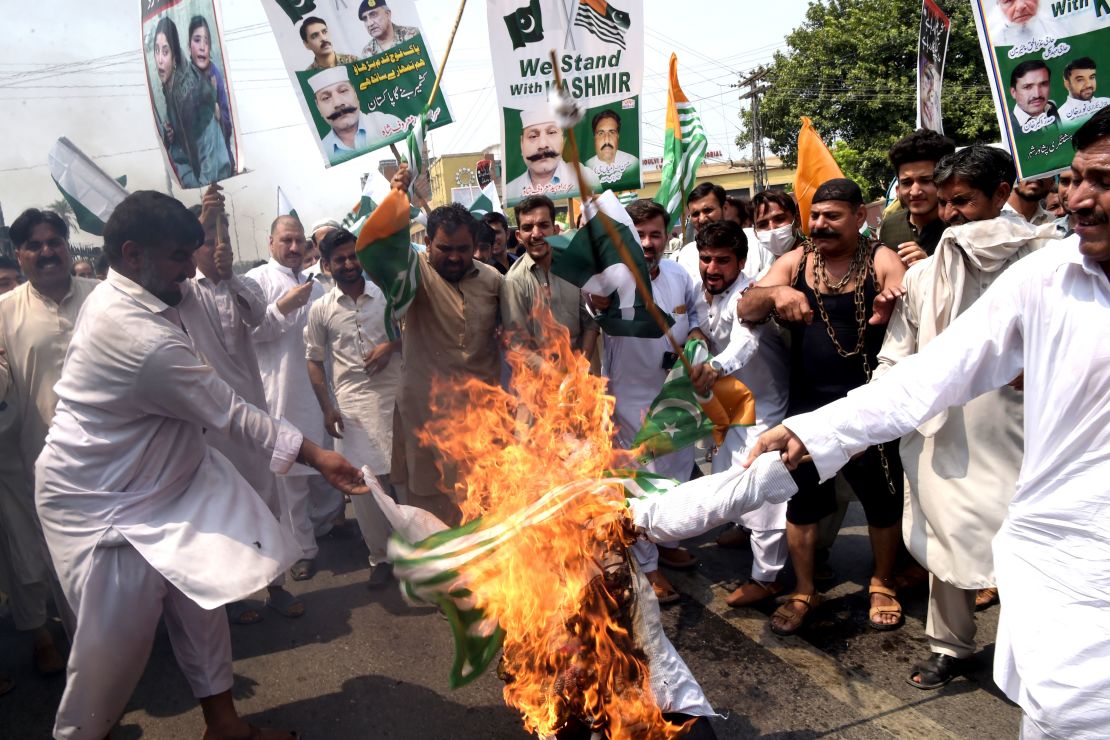 He also tweeted about the event Thursday, calling on all Pakistanis to participate.
"We must send a strong message to Kashmiris that our nation stands resolutely behind them," Khan wrote. "So I am asking all Pakistanis for half an hour tomorrow stop whatever you are doing & come out on the road to show solidarity with the Kashmiri people."
Article 370, revoked on August 5, granted the state of Jammu and Kashmir – which encompasses the area of the disputed Kashmir region controlled by India – special status, including the power to have its own constitution, flag and autonomy over all matters, save for certain policy areas such as foreign affairs and defense.
It's been the epicenter of an often-violent territorial struggle between India and Pakistan, as both nuclear-armed neighbors claim it in its entirety.
Now that the Indian government has scrapped the region's special status, non-residents will be able to buy property in the valley and apply for jobs or scholarships that had previously been reserved for the state's residents.
Experts say the move – which was a campaign promise made by Prime Minister Narendra Modi's Hindu nationalist BJP party – could now open the way for a steady demographic change in the country's only Muslim-majority state.
In the lead-up to the revocation of Article 370, tens of thousands of troops were sent into the state by India and internet and phone services were cut off. A near-total communications blackout was imposed throughout the region for the majority of August.
CNN's AJ Davis, Swati Gupta and Kara Fox contributed to this report.