Sarifa Patel's 500-foot trip to her nearest bus stop takes half an hour. Walking is painful and she needs several breaks. Patel, who lives in east London, has a wheelchair, but since undergoing surgery a few years ago she no longer has the strength to push herself.
The 60-year-old doesn't want to give up her part-time job at a charity, so requested a mobility scooter through a government scheme aimed at helping disabled people access employment. She has been waiting for three years.
A decade of austerity policies and deep cuts to social services and public healthcare in the United Kingdom has made it difficult for people like Patel to access the care they need. A 2018 report by a UN human rights expert said government policy has "unnecessarily inflicted great misery … on people with disabilities who are already marginalized."
The future is also uncertain. New UK Prime Minister Boris Johnson has pledged more money for the cash-strapped National Health Service. Johnson's hardline approach to Brexit, however, increases the likelihood of the country leaving the European Union without a deal, with potentially damaging economic consequences
According to forecasts by the Bank of England, the Treasury and the Office for Budget Responsibility, a no-deal Brexit would likely push the UK into a deep recession and put public spending under pressure. It was the last recession, sparked by the global financial crisis in 2008, that led to the austerity measures that the UN says have decimated Britain's social services.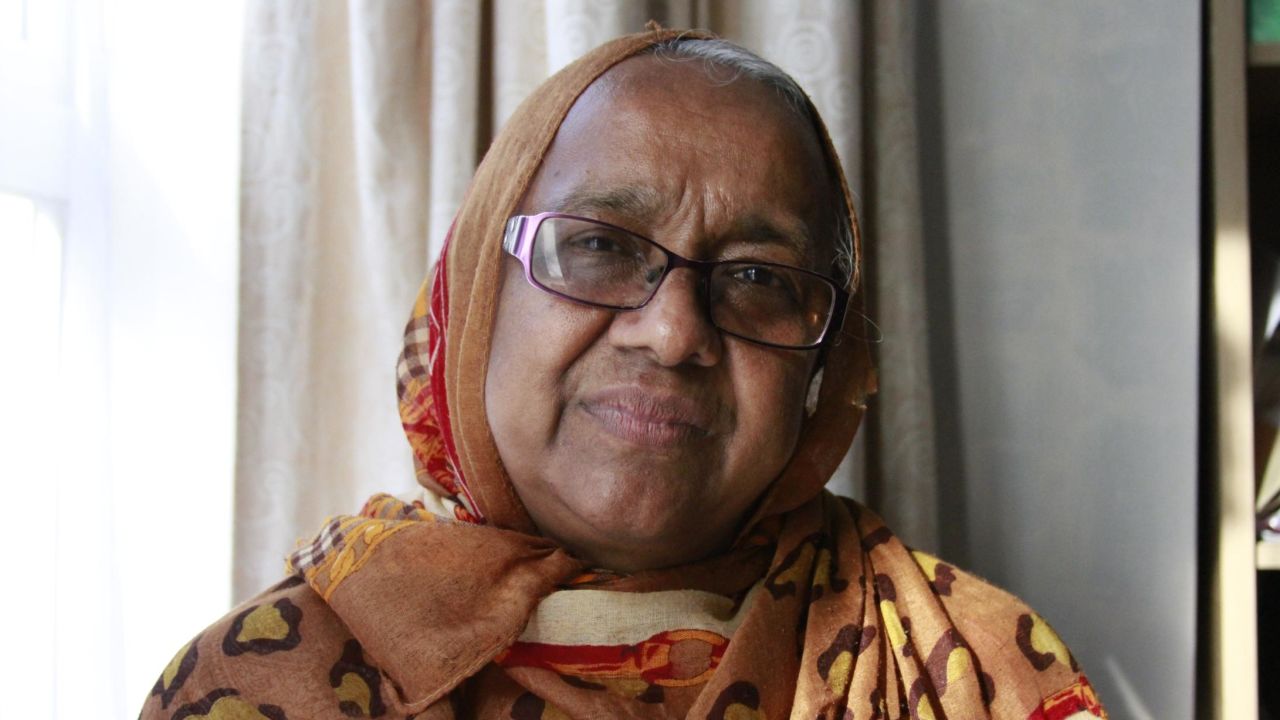 For Patel, the situation is difficult now. She has fibromyalgia, a long-term condition that causes pain, muscle spasms and stiffness. Sometimes it is so bad she can't walk at all.
"I've been really struggling with my knees, but they've not listened to me," she says of her scooter request.
The UK government's Department of Work and Pensions (DWP), which is responsible for disability benefits, would not comment on Patel's individual case.
If Patel really needs to go somewhere, her only option is to take a cab. Patel spends roughly £200 ($242) a month on taxis. It's money she says she wouldn't have to spend if she wasn't disabled.
That's a common story. Scope, a UK disability charity, said the average "disability price tag" comes to £583 ($706) a month.
"That's the amount disabled people have to spend on things that non-disabled people don't need," James Taylor, Scope's head of policy, told CNN.
This figure includes buying and repairing special equipment, as well as spending money on everyday goods and services that disabled people have to use a lot more often, Taylor said.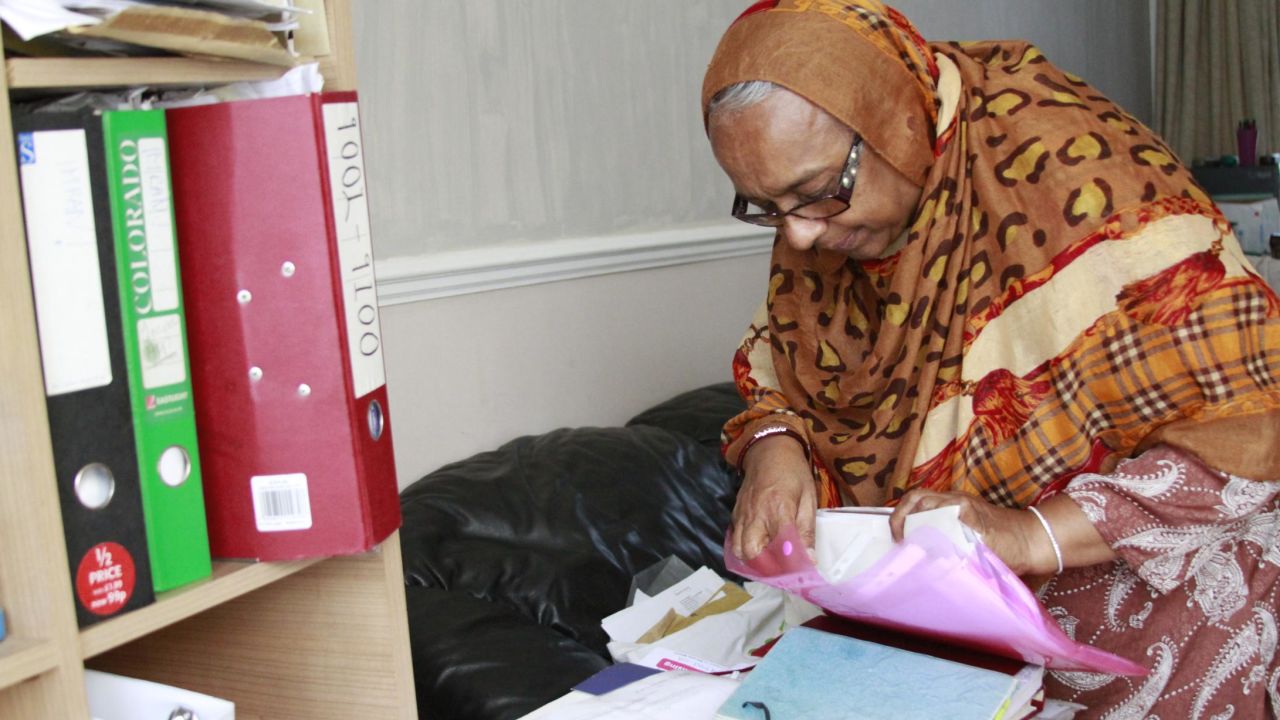 The extra cost has grown in recent years. Following the global economic crisis, successive UK governments attempted to save money by reforming Britain's welfare system.
These changes were meant to make the system leaner and more streamlined, replacing "outdated" benefits with new ones. But the reform proved difficult for many people living with disabilities.
"It was designed as more cost-effective and less generous," Taylor said.
"We are finding people who were getting the previous benefit are no longer able to get the new one, so there is a group of disabled people who have been hit very hard," he added.
Latest available DWP statistics show that as of last October, 47% of people who were receiving the old disability benefit, known as Disability Living Allowance, had their payments reduced or scrapped altogether after transferring to the new system, called Personal Independence Payment.
That is intentional: the government expected the reform would mean around 500,000 people would no longer qualify for disability benefits.
It said that the point was to make the system more sustainable and focused on those with the greatest needs.
A DWP spokesperson said the new system is better because it is "taking a much wider look at the way a person's health condition or disability impacts them on a daily basis."
But Scope said some disabled people have lost £300 to £400 a month because of the changes. "That has a huge impact on what they're able to afford, and the quality of life that they have," Taylor said.
Most people switching to the new system have to go through an official assessment to determine the level of care and mobility assistance they need.
The requirements became stricter under the new system. For example, it used to be that anyone unable to walk 50 meters (164 feet) without aid would qualify for higher mobility support payments.
Under the new system, only people who can't walk 20 meters can get the higher rate. That means that those who can walk over 20 meters but not 50 have suddenly had their payments slashed, even though their condition has not changed.
A DWP spokesperson said the rule was not set in stone and that even people who can walk more than 20 meters can still get the higher rate if they "cannot do so safely, to an acceptable standard, repeatedly or in a reasonable time period."
Patel was "downgraded" in 2016. She slumped from "higher" to "standard" support rates, resulting in more than £60 cut to her weekly payments.
"And then when I spoke to the wheelchair services people, they said I should be able to buy a scooter from the mobility benefit," Patel said. She said a scooter or electric chair costs around £1,500. Even if she was able to put money aside, it would take her years to save up enough to buy one.
She has tried to have the decision to lower her payments overturned and got a new assessment from a different doctor. She is now waiting for a tribunal.
The tribunal odds are on Patel's side. According to the Ministry of Justice, two thirds of the appeals against disability payments decisions are successful. But the appeal process is time consuming, taking on average almost a year. In the meantime, the person appealing is stuck without funds.
"It inflicts hardship on people, because in many cases, most or a large portion of their income is withdrawn," said Sara Reis, research and policy officer at the UK Women's Budget Group, a research organization.
"And there will be many people who won't go through the appeal process because it's an onerous thing and it can be daunting, intimidating to stand before a tribunal and state your case," she added.
While she awaits that decision, Patel hopes that when her next big muscle spasm comes, she won't be out and about. Freezing up in the street makes her feel vulnerable.
"I get really frustrated and angry because I can be walking… and the next minute, my muscle spasms up in my leg, and it becomes like a pencil… it's frightening."