To be the best, you need to beat the best. But what if you could find a way to become world champion without having to face your most feared opponent until the last possible moment?
What if you could engineer your path to the Rugby World Cup final where losing a group game might actually give you more chance of winning on November 2?
READ: For some, rugby isn't just a game. It's an obsession.
READ: Japanese superfan turns body into canvas for World Cup
Short-term pain for long term gain is the question both England and France will face when they go head-to-head in their final Pool C clash in Yokohama on Saturday with the winner knowing it will most likely have to face the prospect of taking on three-time champion New Zealand in the last four.
Lose, and it's likely Wales in the quarterfinals and probably South Africa in the last four – by no means an easy path but one that is rather more appetizing than facing Australia and then the All Blacks.
No team has ever won the Rugby World Cup after losing a group game – but if it means avoiding the double world champion, is it a risk worth taking?
"It's a good question," France's Maxime Medard told reporters after being quizzed about the importance of the final pool match.
"It's always special against the English. It's still 'Le Crunch.' Beyond that, this match should allow us to reassure ourselves, to put our game in place and to find benchmarks ahead of the quarterfinal. Win or lose, it will raise some issues for what follows. But we're not thinking about that just yet.
"England are currently two or three levels above us. We have to do all we can to put our game in place, do some good things and build confidence ahead of the quarterfinal. We have no preference over who we play next, there is no choice. We're not going to throw the match. We are in an important competition. We will dig deep to win."
READ: All Blacks cruise to victory in nine-try rout of Canada
READ: 36 matches in 42 days: South African chases Guinness World record
During football's World Cup in Russia last year, England and Belgium found themselves in a similar position during the group stages of the tournament.
No doubt Eddie Jones, the England rugby coach, will be aware of the tactic adopted by the nation's men's soccer team at the 2018 Russia World Cup where it made a whole raft of changes to rest key players in its final pool game against Belgium.
England lost 1-0 and finished second in its group, going on to play and beat Colombia and Sweden before losing to Croatia in the semifinals. It was the first time England had reached the World Cup semifinals in 28 years
Meanwhile Belgium beat Japan and Brazil to reach the semfinals where Roberto Martinez's side was beaten by eventual winner France.
At Japan 2019, the All Blacks are big favorites to win an unprecedented third consecutive World Cup and laid down a huge statement of intent in its opening match by defeating the much-fancied South Africa.
And while there were some setbacks for New Zealand before the tournament, including a 47-26 defeat by Australia, few experts are tipping anyone else to triumph.
On the previous occasion England faced New Zealand – at Twickenham in November 2018 – it gave up a 15 point lead before losing 16-15. In fact, England has lost its past six against the All Blacks with its last victory coming in December 2012.
France has lost its past 14 games against New Zealand with its most recent success coming in June 2009, two years after it had shocked the All Blacks at the 2007 World Cup.
But it has also struggled against Wales, losing six of its past seven meetings with the Six Nations champion.
"Wales or Australia, it won't change a thing, they are both better than us," Medard added.
"We have to do everything we can to make an impact on the game. They are more consistent than we are. We have won, with a little difficulty, but we won and that's what's important.
"But there are a lot of teams today who show more consistency than we do. But in any match, in any competition, we are capable of playing well enough to win."
England has won all three of its pool games so far in steady if not spectacular style, scoring a bonus point in each.
Normally, France would represent a far sterner test though the permutations surrounding the quarterfinal make this contest rather more difficult to predict.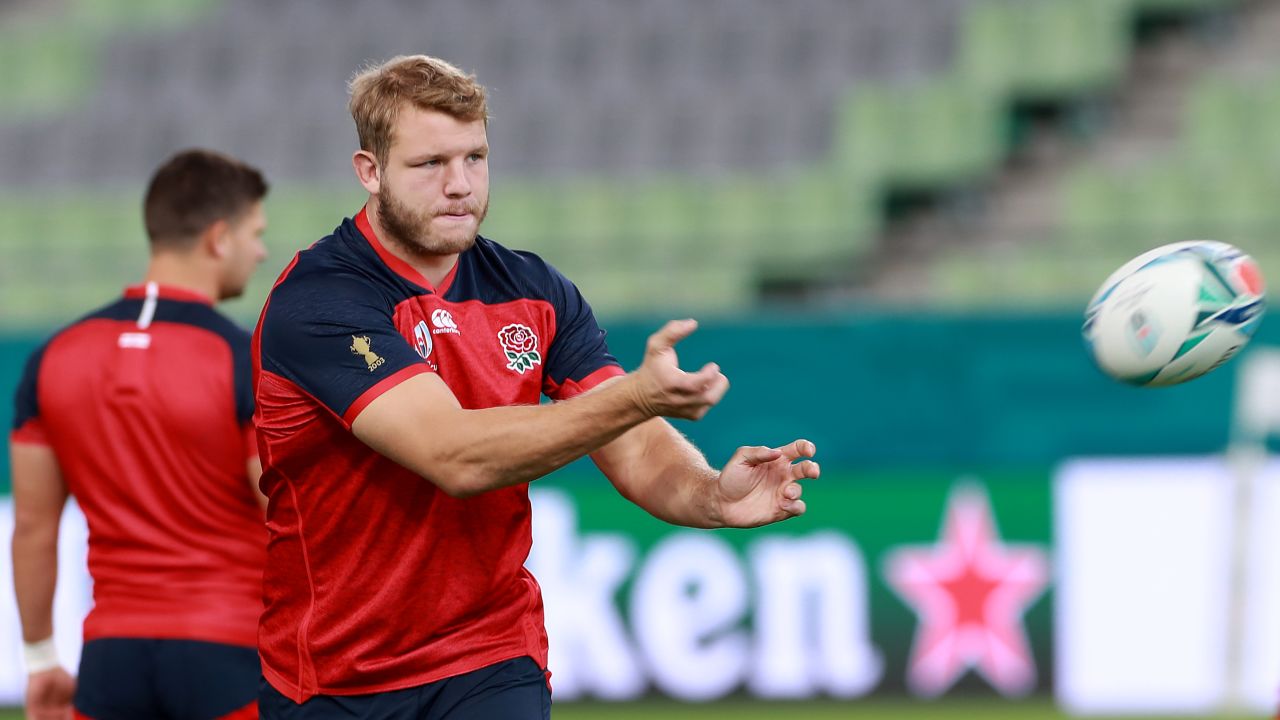 For now, England is concentrating on one thing and one thing only – winning.
"We want to play well in every game, perform in every game and get results," England's Joe Launchbury told a news conference Tuesday.
"We're desperate to finish this pool stage off in the right way and we feel we've been building through the last few performances."