North Korean leader Kim Jong Un has taken a scenic – and politically significant – ride on a white horse on a snowy mountain that's considered sacred to many Koreans.
Photos released by North Korean state media KCNA Wednesday show the leader on the back of a white steed, cantering past trees and over mountain planes dusted with snow.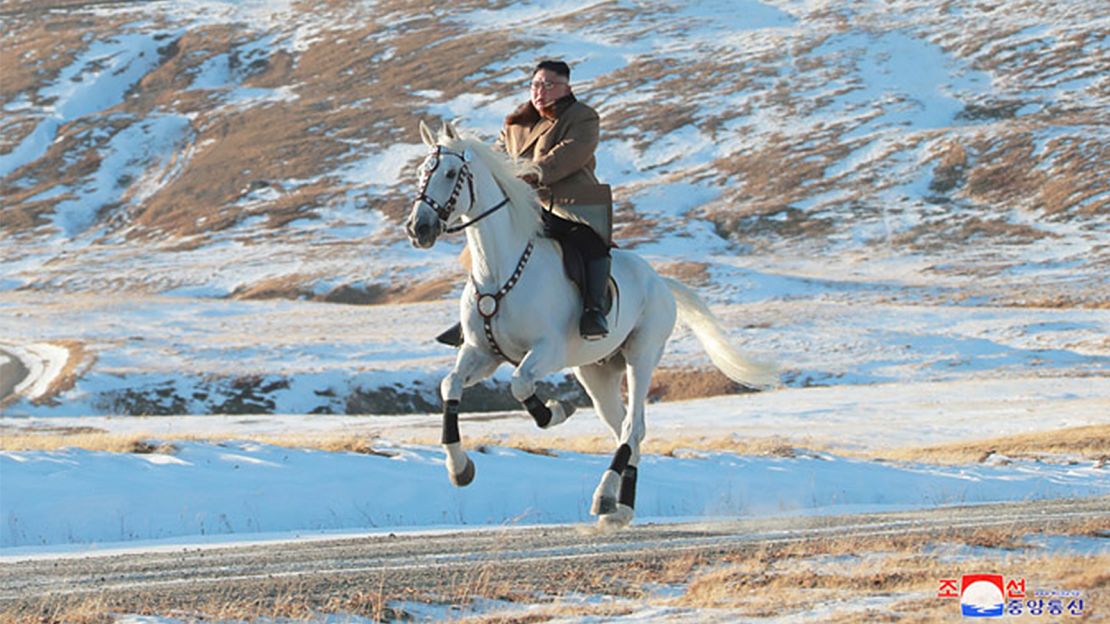 But it was no ordinary horseback mountain ride – according to KCNA, Kim was taking in the first snow on Mount Paektu, one of the country's most important cultural and geological sites.
Paektu, a still-active volcano, is the highest point on the Korean Peninsula. According to legend, it's the birthplace of Dangun, the mythical founder of the first Korean kingdom some 4,000 years ago.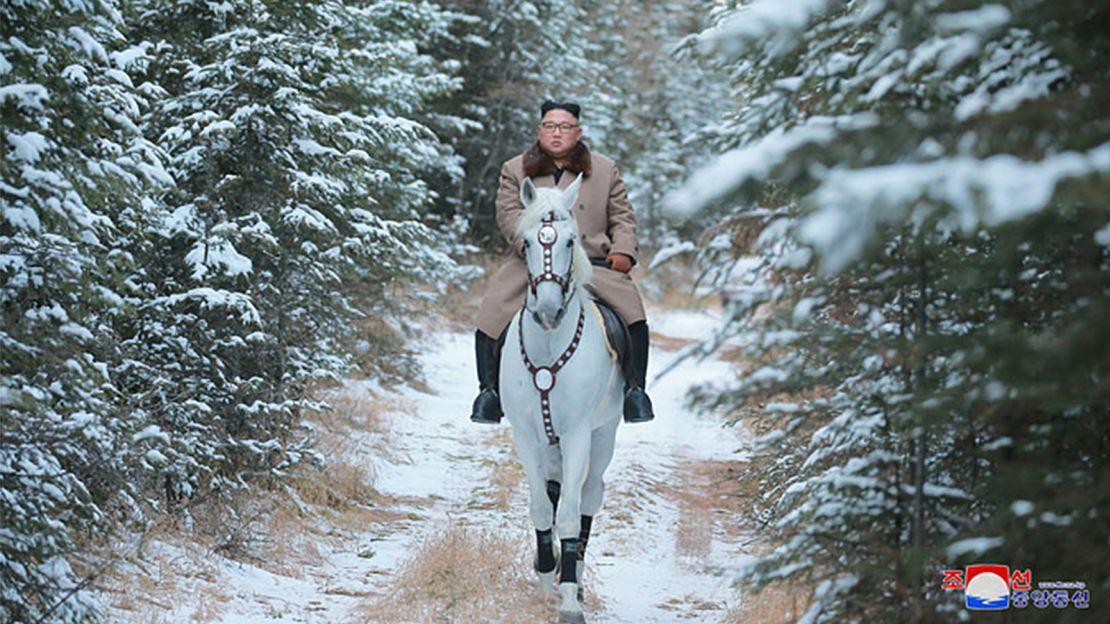 During peace talks last year, Kim took South Korean President Moon Jae-in to the symbolic mountain making Moon the first South Korean president to visit the peak.
This latest ride comes amid tensions on the peninsula. North Korea test fired a new type of submarine-launched ballistic missile earlier this month – its 11th launch since May. Before the recent launches, North Korea had refrained from missile tests for more than a year.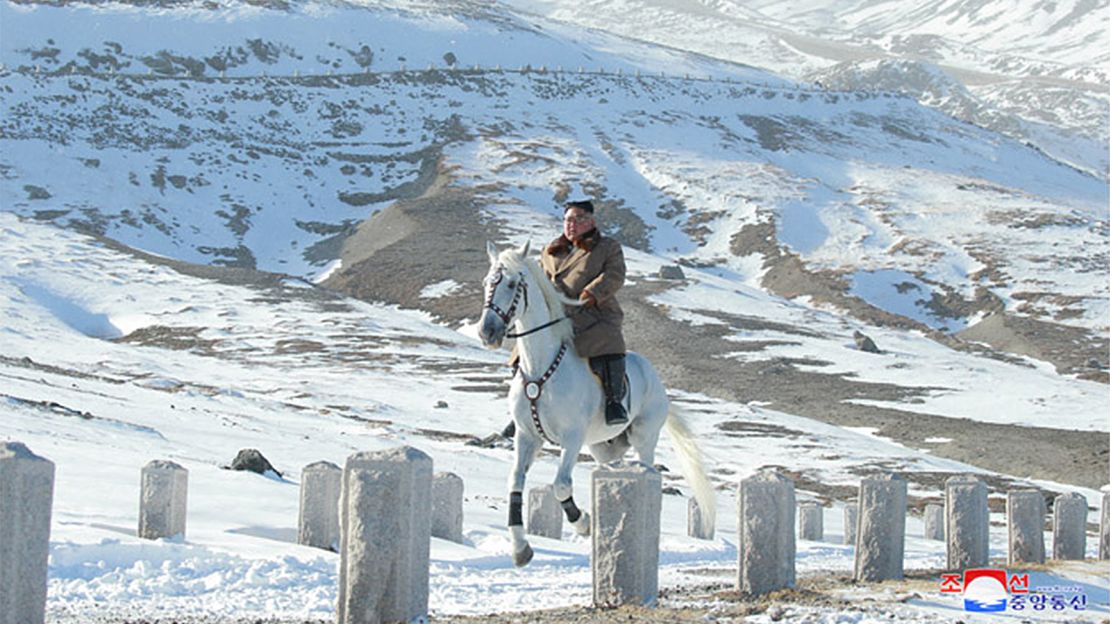 In his most recent visit to the peak, Kim "recollected with deep emotion the road of arduous struggle he covered for the great cause of building the most powerful country," according to the KCNA report.
"Having witnessed the great moments of his thinking atop Mount Paektu, all the officials accompanying him were convinced with overflowing emotion and joy that there will be a great operation to strike the world with wonder again and make a step forward in the Korean revolution," the report said.
The mountain is an important propaganda piece for North Korea, as the Kim dynasty has absorbed its mythology into the family's own lore and deification.
North Korean society prizes racial purity and state propaganda glorifies the Kim family for their "Mount Paektu bloodline," which is said to be a noble and heroic lineage tied to the ancient legendary kings of the Korean Peninsula.
Kim Il Sung, North Korea's founder and Kim Jong Un's grandfather, purportedly used the mountain as a hideout when fighting Japanese occupation. State media often refers to the eldest Kim in reference to the mountain, using titles like the "legendary hero of Paektu."
North Korea claims Kim Jong Il, the current leader's late father, was born there. However, many historians and scholars believe the story was fabricated for propaganda purposes.